August 21st - Solar Eclipse Event
Observe the solar eclipse, learn the key factors that bring about an eclipse, and take part in fun solar activities.
Monday, August 21 the Solar Eclipse:
Begins 11:53 am
Maximum view 1:16 pm
(Partial eclipse can be seen in Milwaukee)
Ends 2:45 pm
Pre-Eclipse Program at Mill Road Branch on Friday, August 11th from 2 - 3 pm.
Join library staff for a free presentation on the upcoming "All-American" Solar Eclipse. Learn what's happening in the skies above, how to view it safely, and when the next eclipse will take place. Free eclipse glasses will be available to each attendee
at the conclusion of the presentation while supplies last.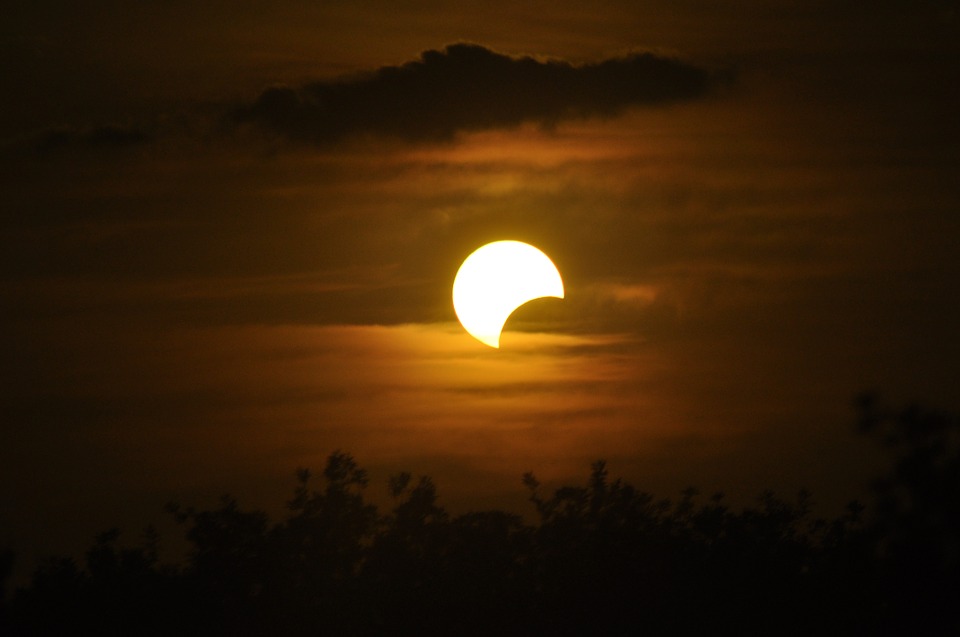 Visit any of these library locations during open hours on Eclipse Day for a free pair of eclipse glasses. Then step outside and enjoy the view!
Atkinson, 1960 W. Atkinson Ave. • Bay View, 2566 S. Kinnickinnic Ave. • Center Street, 2727 W. Fond du Lac Ave. • East, 2320 N. Cramer St. • Forest Home, 1432 W. Forest Home Ave. • M.L. King, 310 W. Locust St. • Tippecanoe, 3912 S. Howell Ave. • Villard Square, 5190 N. 35th St. (Craft included) • Washington Park, 2121 N. Sherman Blvd. • Zablocki, 3501 W. Oklahoma Ave.
The solar eclipse needs to be viewed safely! A partial eclipse is dangerous to look at without protecting your eyes from the damaging rays of the sun. Please see event staff for special eclipse glasses. Eclipse glasses are available at each location
(one per person) on Monday, Aug. 21 on a first-come, first-served basis while supplies last.
Solar Story Time - 12-2 pm at the Capitol Branch, 3969 N. 74th St.
Enjoy a story time and crafts before heading outside to view the eclipse.
Eclipse Tour - 12-2:30 pm at Central Library, 814 W. Wisconsin Ave.
Catch a glimpse of the eclipse on our Green Roof. Learn fun facts about what's
happening in the skies. Tours will take place every 15 minutes. The Green Roof deck is limited to 20 people at a time. Eclipse glasses will also be available for viewing on the Wisconsin Avenue patios. In case of inclement weather, we will stream footage of the solar eclipse in Community Room 1.
Eclipse Extravaganza - 12-2:30 pm at the Mill Road Branch, 6431 N. 76th St.
Celebrate what's happening far out there in space! This eclipse event
is fun for the whole family. Inside activities include:
Inside streaming of the eclipse • Astronomy bingo and scavenger hunt •
Pin the star on the constellation • UV Bead craft project • Create your own constellation • Pete's Pops and Mister Bar-B-Que food trucks will have food on-site for purchase.