Book Scavenger Update: Two more books hidden; one found!
A book scavenger hunt is happening in Bay View and the sixth and final copy of Book Scavenger by Jennifer Chambliss Bertman has been hidden. Here are your clues...the book is in a Little Free Library across from a park. This Little Free Library is located at a house on the corner of a state street that starts with a "D" and a street whose name is the same as a coniferous tree. Here's what the library looks like: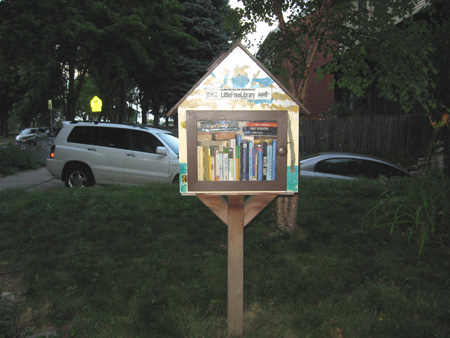 As a bonus, we've also hidden a copy of Mr. Lemoncello's Library Olympics by Chris Grabenstein at another Little Free Library, located on the same street named after a coniferous tree.
This Free Library is farther south and is actually a little out of the general Bay View area, closer to the Tippecanoe area. If you are traveling south and reach a cemetery on the west side of the street you have gone too far! Here is a picture of the adorable library with a figure of a girl reading on top: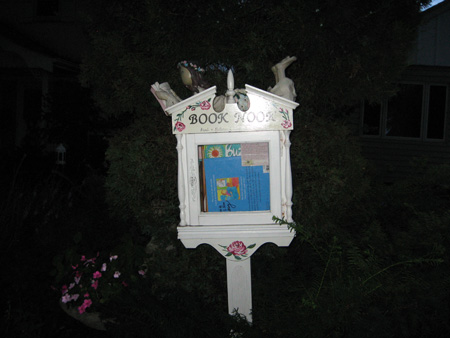 If you find either of the books, please report them found at Book Scavenger. After you read the book, consider hiding it again so more people can participate in the scavenger hunt. Happy hunting!
The fifth copy of Book Scavenger that was hidden at a Free Library on Delaware Ave was found.
On August 15 at 6:00 p.m., the Bay View Library will have a family book discussion with activities based on Book Scavenger by Jennifer Chambliss Bertman. Book Scavenger is about an online book scavenger hunt so we're hiding copies of Book Scavenger as well as others around Bay View this summer.
Clues as to their location appear on this blog and at bookscavenger.com. Sometimes the site takes a while to update, so check back often.