2017 History Buff Book Club at Tippecanoe
Fancy yourself a history buff? The History Buff Book Club meets the last Thursday of every month from 5-6 pm at the Tippecanoe Branch Library at 3912 S. Howell Ave. in the beautiful new Community Room.
Enjoy engaging discussion with like-minded patrons about diverse books from different points of view. Corresponding books are available to check out at the Tippecanoe Branch Library the month prior to the discussion. Take a peek at our upcoming books right here. It's a great time to join!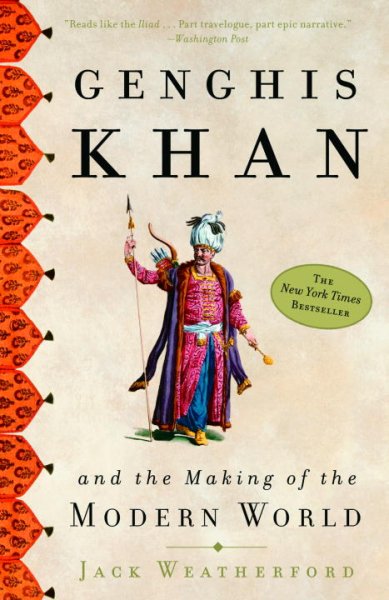 January 26th
Genghis Khan and the Making of the Modern World by Jack Weatherford
Find out how an uneducated, illiterate steppe warrior who hunted rats rose to rule over a corner of the world larger than Africa and four times the size of the Roman Empire. Writer Jack Weatherford, a cultural anthropologist, offers a unique perspective on the man who lit a powderkeg under civilization, whose far-reaching eruption is still felt today.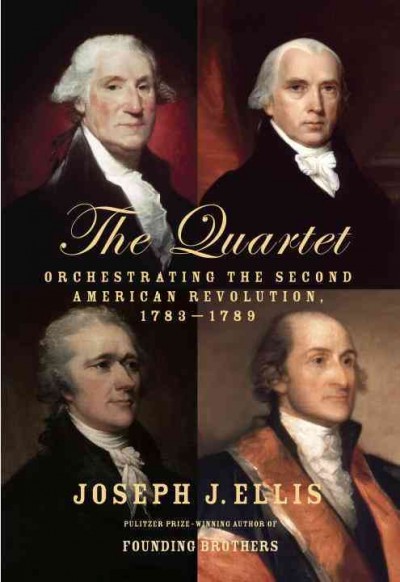 February 23rd
The Quartet: Orchestrating the Second American Revolution, 1783-1789 by Joseph J. Ellis and Hamilton: Original Broadway Cast Recording
Find out how four men realized they were stronger together and molded the United States into the united political structure that it still has 227 years later. Through a master plan they were able to bring feuding ideals together to guarantee state cooperation and made America's political process look the way it does today.
Experience the musical written by genius linguist Lin-Manuel Miranda that stirred the nation, inspired exploding fandom and won the Pulitzer in 2016 about the life of founding father Alexander Hamilton.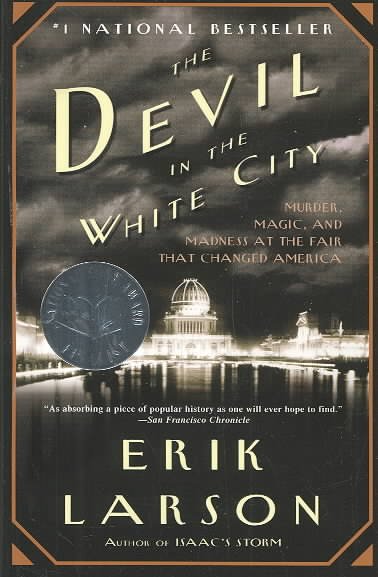 March 30th
The Devil in the White City: Murder, Magic, and Madness at the Fair that Changed America by Erik Larson
True to his nature, Larson spins a mesmerizing web between two men living parallel lives during the famed Chicago's World Fair in this bestseller. One is an architect behind the fair's aptly named White City and the other is a charming serial killer disguising himself as a doctor, who lords over a nearby hotel wherein he sets the stage for his murders.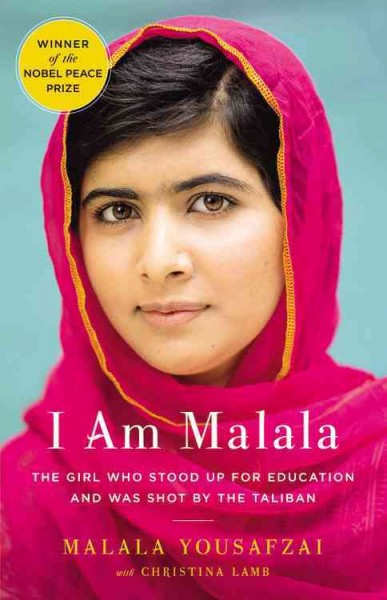 April 27th
I Am Malala: The Story of the Girl Who Stood Up for Education and Was Shot by the Taliban by Malala Yousafzai
When a girl's town and education were held hostage by the Taliban, Malala Yousafzai, fueled by her father's love and encouragement for a woman's right to an education, stood up and spoke out. She was shot in the head in an assassination attempt at point-blank range on a school bus riding home from school and, miraculously, lived. Hear the youngest Nobel Peace Prize laureate's story in her own words.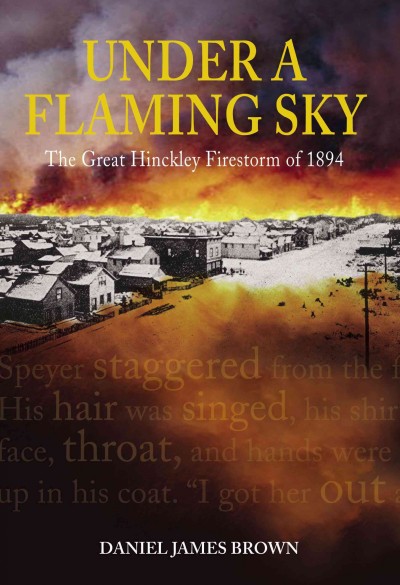 May 25th
Under A Flaming Sky: The Great Hinckley Firestorm of 1894 by Daniel James Brown
From the bestselling author of the The Boys in the Boat comes the true story of a town engulfed by two competing firestorms closing in on all sides. Relive the drama, courage and adventure in this page turning account of the firestorm that was so severe it created its own weather and the only way out was by way of two trains, one of which was on fire.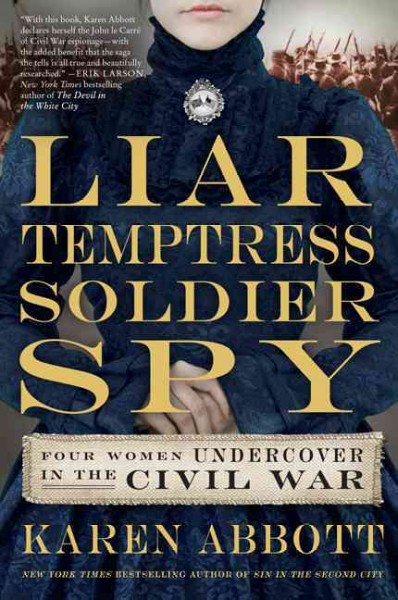 June 29th
Liar, Temptress, Soldier, Spy: Four Women Undercover in the Civil War by Karen Abbott
Author Karen Abbot, christened the "pioneer of sizzle history" by USA Today, weaves together the story of four remarkable women who became spies during the Civil War. The women, whether farmgirl, widow, socialite or abolitionist, are each resilient, brave and compelling enough for a book of their own, are brought together in this pitch perfect page-turner.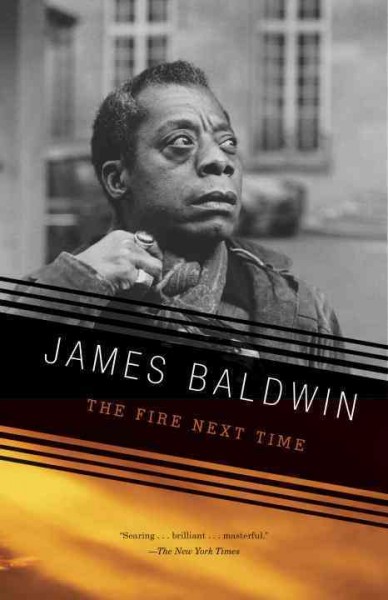 July 27th
The Fire Next Time by James Baldwin & Between the World and Me by Ta-Nehisi Coates
Baldwin, in this key literary work of the Civil Rights Movement, makes a fiery but compassionate plea for broader thinking and deeper understanding on all sides of the racial theater in America. He explores the relationship between religion and race and lends his background as a great literary figure to poetic and quotable sentiments that won't be forgotten.
52 years later, and largely inspired by The Fire Next Time, Coates builds on Baldwin's concept as he writes an impassioned plea to his young son about his experiences as a black man with realism and honesty. He emphasizes the significance of the violence brought to black bodies and focuses primarily on those of black men in this topical work that electrified a new generation.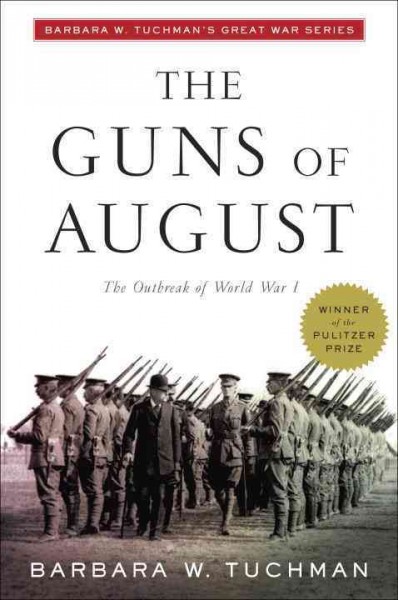 August 31st
The Guns of August: The Outbreak of World War I by Barbara W. Tuchman
Enjoy this Pulitzer Prize winning classic, first published in 1962, which effortlessly breathes life into the events and lives of real people leading up to World War I. Get a richly detailed grasp of the theater of the world stage pre-war.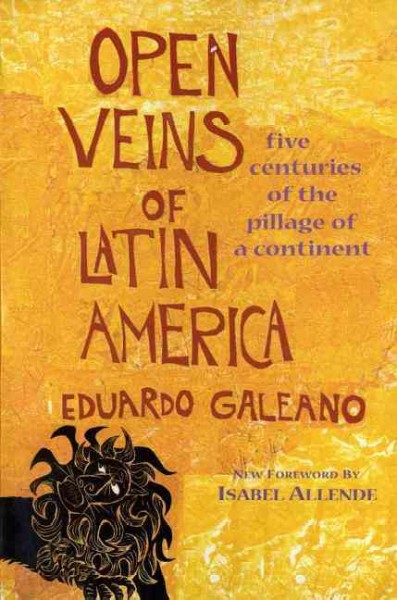 September 28th
Open Veins of Latin America: Five Centuries of the Pillage of a Continent by Eduardo Galeano
In this enduring, beloved work poet and journalist Galeano traces the routes and exploitation of natural resources in Central and South America to their historical, social and political outcomes. This book is a classic of Latin American scholarship.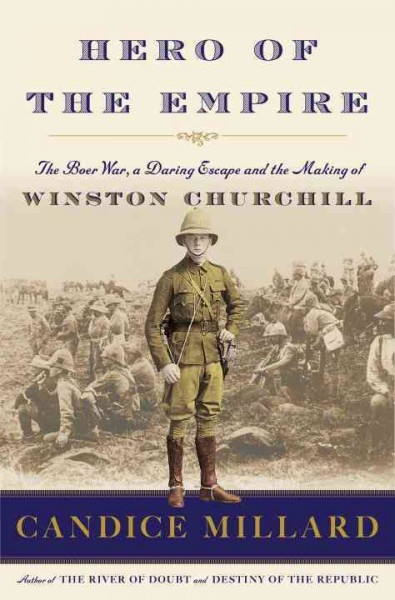 October 26th
Hero of the Empire: The Boer War, A Daring Escape, and the Making of Winston Churchill by Candice Millard
In 1899 Winston Churchill, seeking a heroic life story to go with the political career he was pursuing, set out to find glory as a journalist covering the Boer War and, indeed, found the adventure he was looking for. Captured soon after his arrival, Churchill had to find the means with which to escape and travel hundreds of miles back toward friendly territory alone, only to enlist and return later to free his fellow POWs. Featuring an unforgettable cast of famous characters, this book is not to be missed.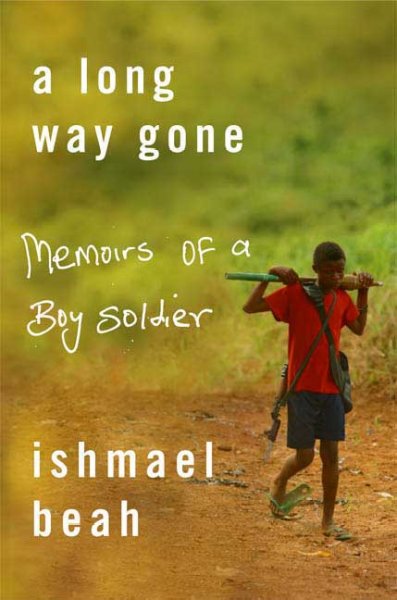 November 30th
A Long Way Gone: Memoirs of a Boy Soldier by Ishmael Beah
This is the very first first-person account of one of the estimated 300,000 boy soldiers who at any given time are growing up fighting the world's wars. Beah tells with courage, agency and heart the arresting story of his childhood torn apart by violence and ruled by those who forced him to kill with the aid of drugs and horrifying weaponry in this important book.
The Zookeeper's Wife: A War Story by Diane Ackerman
Author Diane Ackerman puts a unique spin on the story of a Polish couple who saved over three hundred people from the Holocaust by hiding them in their zoo. Based on the unpublished diary of the titular zookeeper's wife, the bestselling author, naturalist and poet offers a unique perspective on the relationship of Nazism and human nature and explores concepts of unity and divisiveness in the natural world.