Mozart's Grove Music Series
Mozart's Grove Music Series
Saturdays, 11:30-12:30 pm
Central Library, 814 W. Wisconsin Ave.
Mozart's Grove
Mozart's Grove was named for the land upon which Central Library was built in 1898. The Mozart's Grove Music series features musical performances by Milwaukee artists.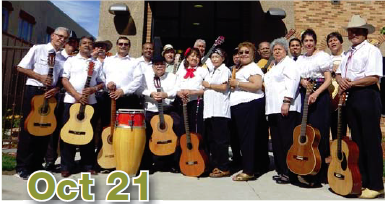 October 21 - UCC's Renacer presents a Generational Musical Adventure
Renacer is a senior music group from the United Community Center performing beautiful pieces in genres such as: Rancheras, Corridos, Boleros, Balladas, Polkas.
November 18
A Musical Journey Through Europe with the Rich Regent Band
A performance by Rich Regent and Bob Dudzik featuring Italian, French, Spanish and Greek instrumentals mixed with German, Slovenian and Polish vocals.