Paint Your Own Rain Barrel Festival!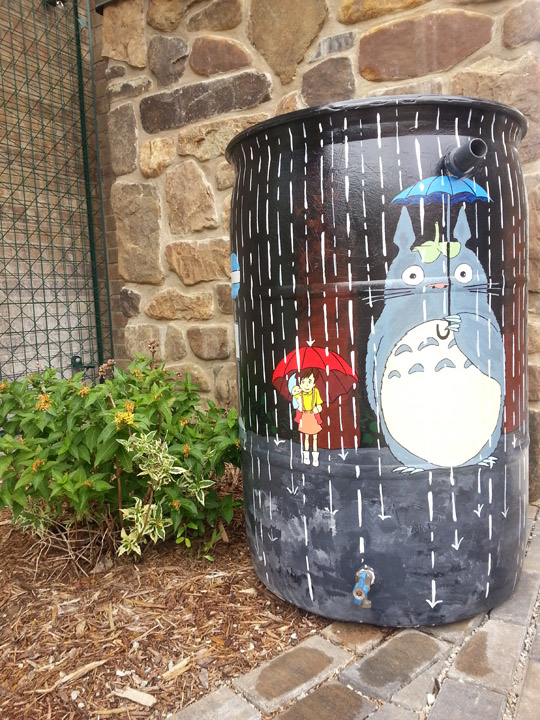 Do you have a rain barrel that's been sitting in your garage? Bring that thing down to the Tippecanoe Branch Library! We are hosting a three day outdoor event that gives you all the materials and support you need to paint your rain barrel to completion over a period of three days. Can't make it each day? No problem. Handouts will be provided so you can feel confident finishing the process at home. We will also have all the materials provided each day regardless of where you are in the process. Don't have a rain barrel? Get one here on Thursday or Friday during our program hours or help us paint the official Tippecanoe rain barrel for the library.
---
Thursday, July 14th 11 am - 3 pm
11 am - 12 pm Intro to Rain Barrels in the Tippecanoe Community Room
MMSD will kick off our three day event with an introduction to rain barrels. Find out the benefits of having a rain barrel, both for yourself and for the environment. Learn how to install your rain barrel so you feel prepared to start the process at home!
11 am - 3 pm Tippecanoe Branch Library Parking Lot
This is our first day of rain barrel festivities. Get your rain barrel ready to paint. We will clean, sand, dust and prime rain barrels. Materials will be provided. No rain barrel? No problem! MMSD will have rain barrels available to purchase so you can get started right away.
---
Friday, July 15th 11 am - 3 pm
This is the best part! Have fun painting your rain barrel. Paint will be provided and rain barrels will be available for purchase from MMSD. Get creative for the chance to win prizes!
---
Saturday, July 16th 11 am - 3 pm
Put those finishing touches on your rain barrel! On the last day we will finish painting our rain barrels and award prizes to the favorites. Prizes include a family membership for Schlitz Audubon, the Urban Ecology Center or a Wehr Nature Center membership.