Story, Story Night!
Wednesdays, 6-7 pm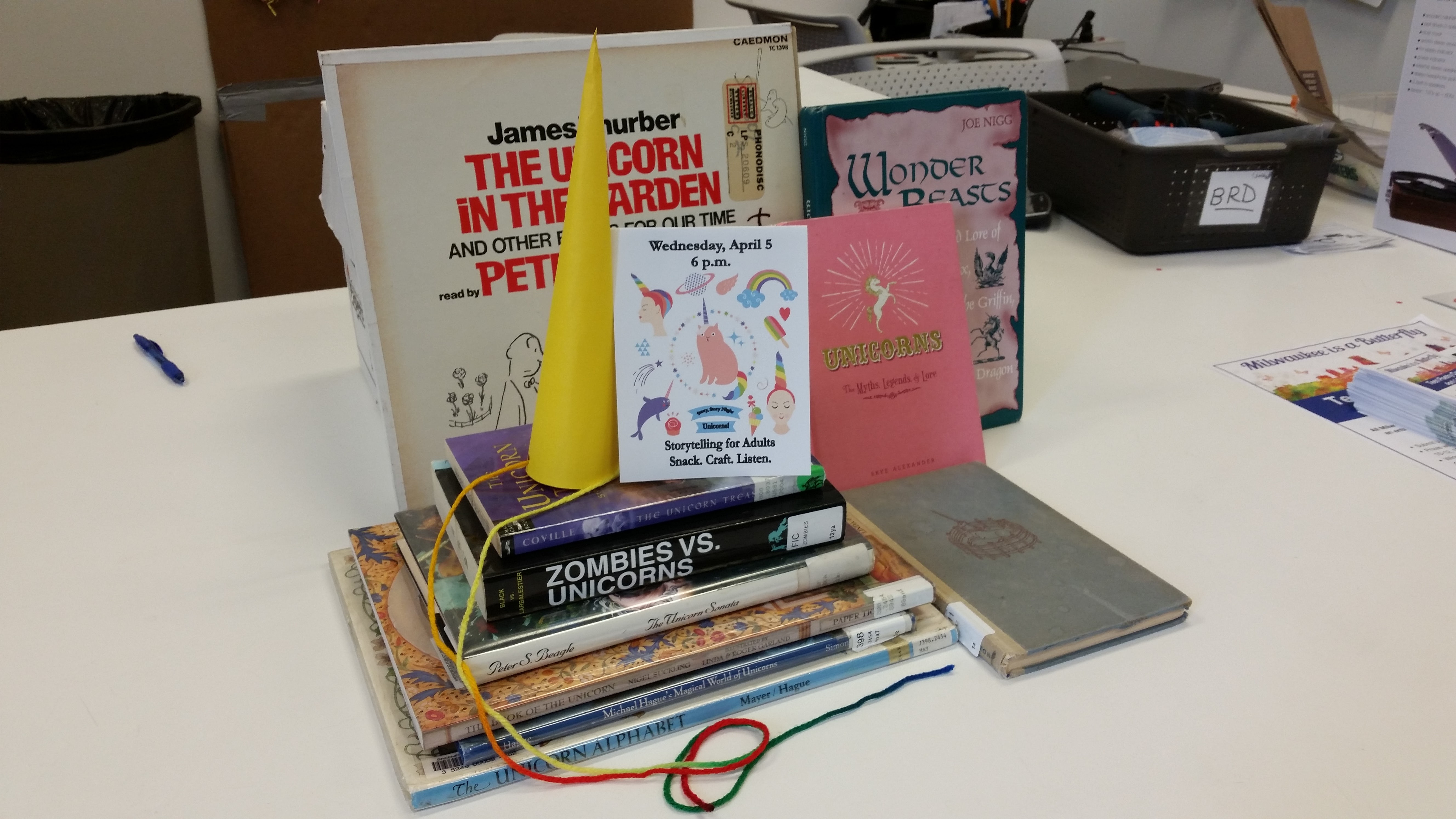 Why should kids get to have all the fun? Enjoy an evening of themed storytelling geared towards adults at the East Branch Library. A craft and light nosh complementing each month's theme will be provided. A mixture of short stories, picture books, and poetry will be read aloud by the librarian.
On April 5th, we are featuring unicorns! Construct your very own unicorn horn and listen to a selection of stories focused on our favorite mythical beast.
Want even MORE UNICORN?! We've got you covered:
Wear your horn on April 9th to celebrate Scotland's National Unicorn Day.
Before you start your own personal quest to find a unicorn, don't forget to download your unicorn hunting license from Lake Superior State University!
Recommended readings: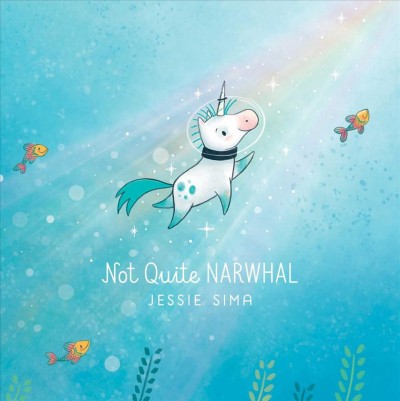 Not Quite Narwhal by Jessie Sima
Born under the sea to a family of narwhals, a little unicorn begins questioning his differences when an extra-strong current sweeps him to the ocean's surface, where he discovers other creatures like himself.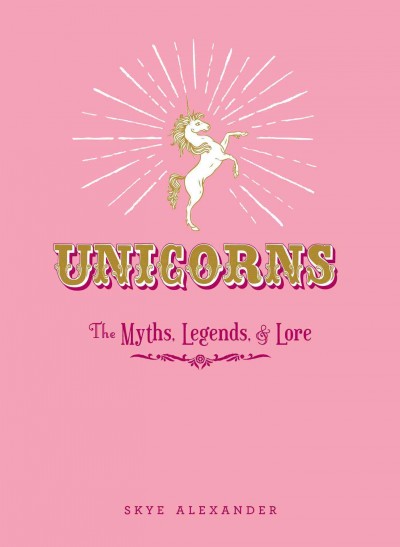 Unicorns: The Myths, Legends, & Lore by Skye Alexander
Presents the history, origins, and theories about unicorns and unicorn lore, discussing their presence in cultures around the world.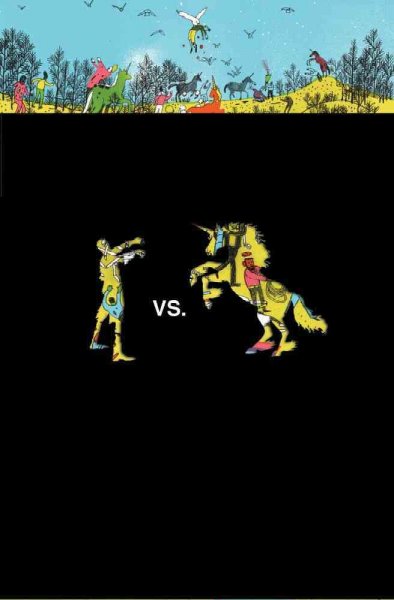 Zombies vs. Unicorns compiled by Justine Larbalestier and Holly Black
A tongue-in-cheek anthology of twelve short stories by a variety of best-selling and award-winning authors seeks to answer the question of whether zombies are better than unicorns.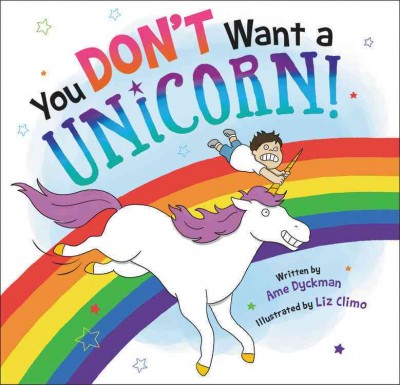 You Don't Want a Unicorn! written by Ame Dyckman and illustrated by Liz Climo
Tossing a coin into a well while wishing for a pet unicorn, a little boy is astonished to discover that unicorns are terrible pets that shed, poke holes in the ceiling and make awful messes.
April 5 Unicorns!
May 3 Global Voices