Bay View Library's Amazing Teacher in the Library!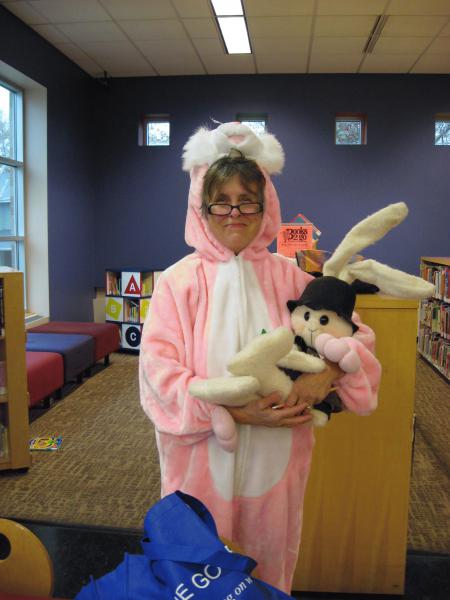 The Bay View Library is one of many Milwaukee Public Library branches that is home to a program called Teacher in the Library.  Teacher in the Library makes teachers available for homework help at the library after school. What makes Bay View's Teacher in the Library program extra special is our teacher, Mrs. Karen.  As you can see from the photo above Karen will do almost anything to make learning fun. No she doesn't dress like a bunny every day (this picture was taken on Halloween).   Most days she can be found working with kids from K to 8th grade. Karen likes to refer to the children's area as her one room school house.  Kids  flock to Bay View to get help with their homework, reading recommendations or to just sit and play educational games with Mrs. Karen. 
Teacher in the Library is available at the Atkinson, Bay View, Capitol, Center Street, Forest Home, King, Mill Road, and Washington Park branches. Hours are: Mondays-Wednesdays, 3:30-6:30 p.m. & Thursdays, 3:30-5:30 p.m on any day MPS is open.