Big moves going on @ the Bay View Library- Update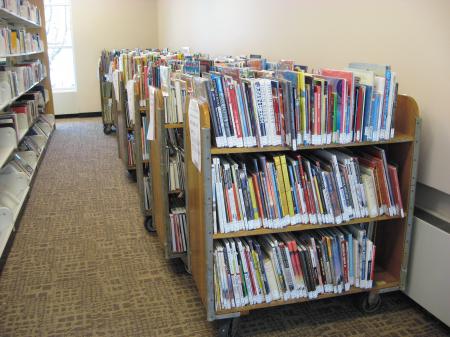 We reported a couple of weeks ago that the Bay View Library staff was pulling out all of the children's books from our integrated non-fiction collection so that we could create a special section near the children's area for our children's non-fiction, making it easier for kids to locate factual books written for them. 
We are pleased to report that the project is going well.  Almost all the children's non-fiction has been placed on the empty book trucks, waiting for the shifting of the adult books to be finished so we can start to physically move some shelving units. Lisa, our Library Circulation Supervisor, has been working nonstop to shift the adult books as the children's books are pulled so you may have noticed that a lot of our shelving units are empty and that signs on the ends of the shelving units no longer reflect what books are actually located on those shelves. Once the adult non-fiction is completely moved, we will be shifting the fiction to make room for the new children's non-fiction area.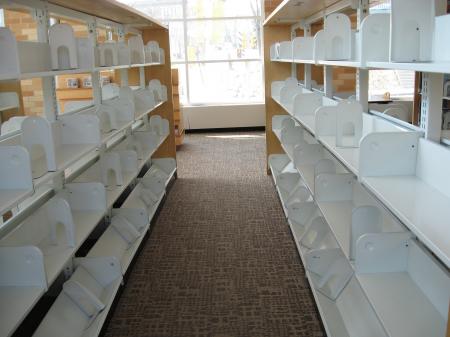 We appreciate everyone's patience while we undergo this process.  At the end we know that our library will be better organized and more user friendly for all our patrons.  If you are having trouble locating a book please remember to stop at the Information Desk to ask for help.
All Milwaukee libraries with integrated collections will be undergoing this process in the near future.