This Week for Children @ the Bay View Library (6/15/14- 6/21/14)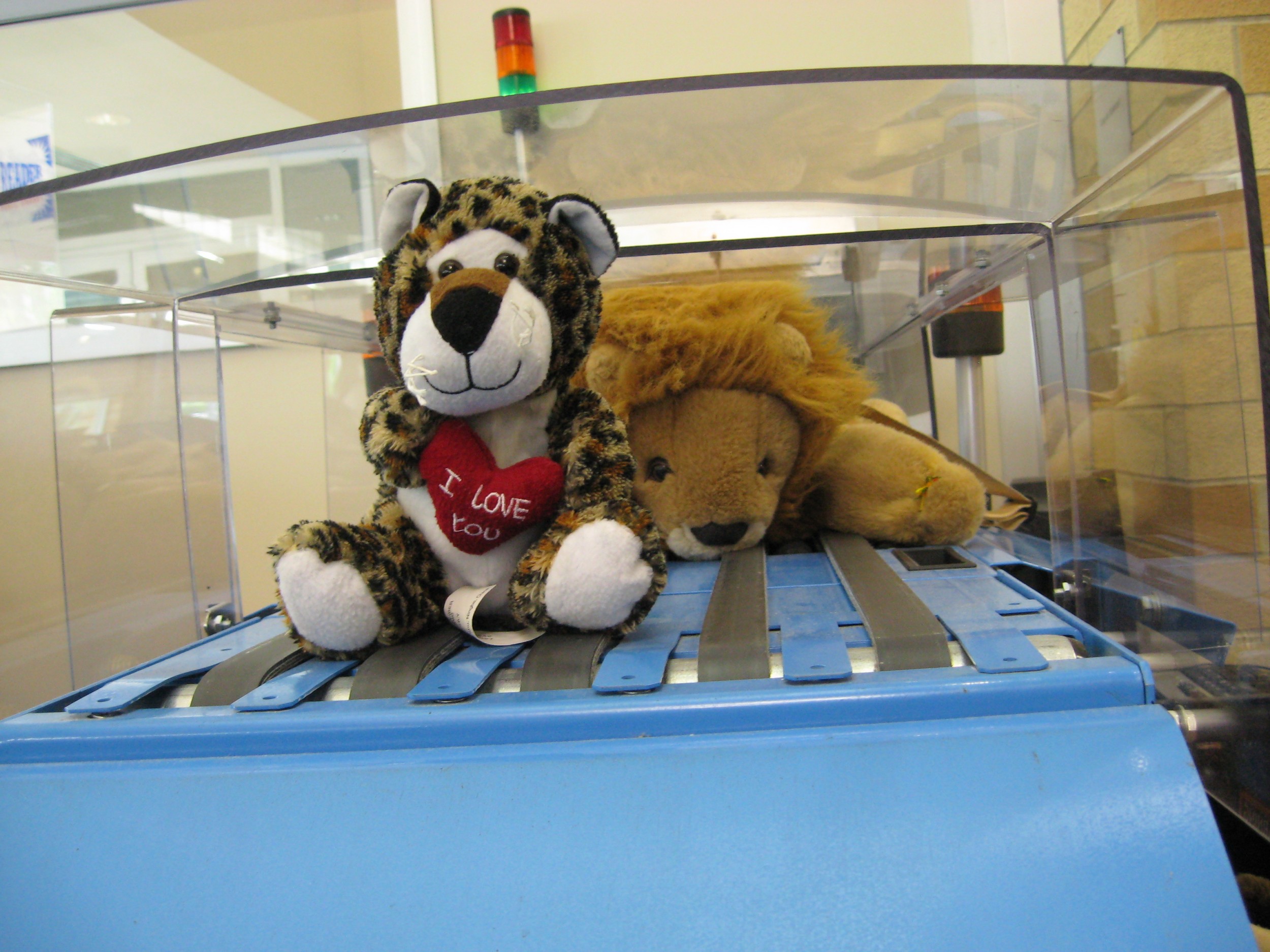 This week @ Bay View, we will be having a special Buddy the Super Reader Dog story time. Some children have already dropped off stuffed reading buddies to participate at library camp. The buddies will learn about the library and hang out with our Buddy. If anyone else would like to get in on the fun, just leave a stuffed friend with us sometime before Thursday and then come to story time on Thursday to be reunited with your buddy and receive a special memory book with pictures of your buddy's library adventures. Above, some of our participants are taking turns riding the conveyor belt on the return system. Below Buddy shows our guests how to register patrons for cards. Story time takes place every Thursday at 10:30. Ages 2 to 5.
This week begins our afternoon summer entertainment series for kids every Tuesday afternoon at 2:00 p.m. Our first performer is the Princess of Magic. This "Magicienne" is not your ordinary princess! Marvel and laugh during this interactive magic show.