Treasures of the Rare Books Room - The Inferno
The Inferno by Dante Alighieri; translated by Henry Francis Cary; illustrated with the designs of M. Gustave Doŕe.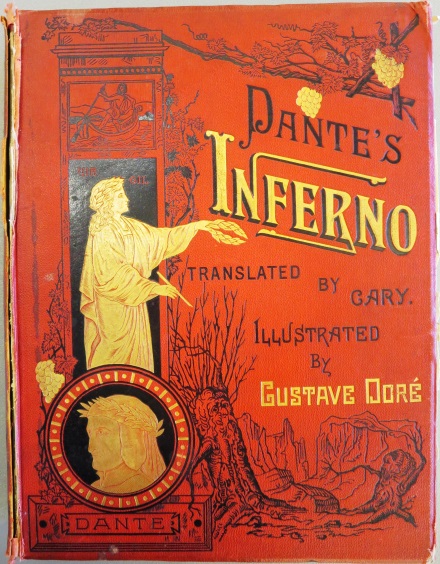 Dante Alighieri's (1265-1321) epic La Divina Commedia, The Divine Comedy, remains one of the most well-known pieces of poetry today even though it was originally written between the years of 1308 and 1321. The Inferno, one of the three parts of The Divine Comedy, describes Dante's journey through hell. With his guide Virgil, Dante learns the necessity of terrible pain and suffering in life.
French printmaker M. Gustave Doŕe (1832-1883) was a popular and prolific book illustrator in the late 1800s. His otherworldly style perfectly matches the subject matter of The Inferno which he illustrated in 1861.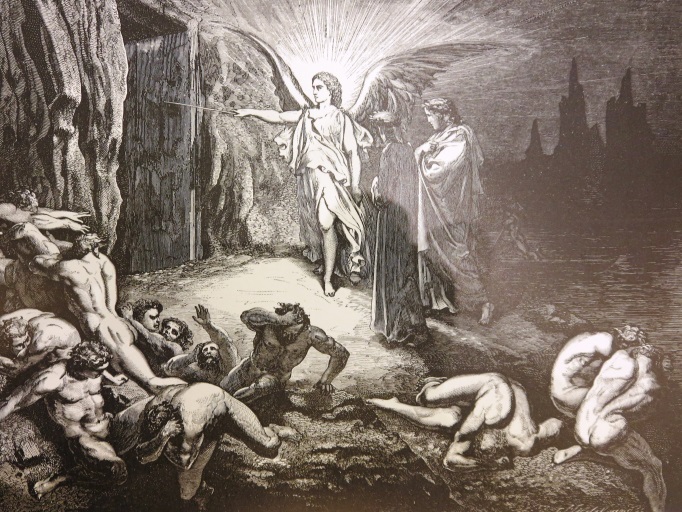 To view this item please call the Art, Music and Recreation Department at 414-286-3071 and schedule an appointment.