Job Expo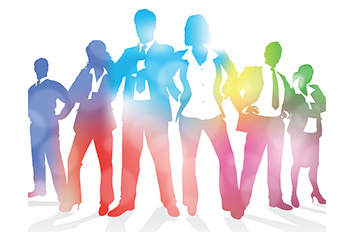 Thank you for attending the Milwaukee Public Library 1st Annual Job Expo
Please take a moment to complete our survey. Your comments are very much appreciated and will help us plan and improve future job events.
---
After the Job Expo
APPLY: Apply to open positions as soon as possible. Follow the application instructions given to you by the recruiter. If you have any additional questions about a position or program, email or call the recruiter you spoke with and mention that you spoke to them at the Expo.
THANK THE RECRUITER: Write personalized thank you letters to the recruiters from companies that you applied to (use the business cards you collected for contact information!)
Keep accurate notes of your communications with employers: names and dates of phone calls/emails and positions for which you've applied. Save copies of all your application materials.
---
9:45 a.m.-1:30 p.m.
In-person Registration - 2nd Floor Main Street
10 a.m.-2 p.m.
Job Expo - 2nd Floor Business & Periodicals Department
10 a.m.-2 p.m.
Resume & Application Assistance - 2nd Floor Computer Training Room
Come Dressed for Success!
Connect with high-quality opportunities and employers.
Special opportunities for ex-offenders, limited English-speakers, and teens
Drop-in Job Help available in the Computer Lab from 10 a.m.-2 p.m.
In-person registration begins the day of the Expo at 9:45 a.m.
The following employers will be on-site:
Employer Key:
X - Hires Ex-Offenders | ESL - Hires Limited English-speakers | T - Hires Teens
The following organizations will provide job seeker information:
Community Advocates
Employ Milwaukee
Havenwoods Economic Development Corporation
Milwaukee Fire and Police Commission (T)
Milwaukee Job Corps Center (T)
ResCare, Inc.
Riverworks' Financial Opportunity Center
State of Wisconsin-Department of Workforce Development
UW-Milwaukee School of Information Studies
Wisconsin Community Services
WRTP/BIG STEP Inc. (X, T)
YWCA Southeast Wisconsin

Sponsored by the: