2017 Eisner Award Winners at the Library
Right now there are thousands gathered at San Diego Comic Con, the yearly extravaganza of excitement where folks wait in line 8 hours to see a movie trailer ten minutes before it's posted on the internet. While a lot of Comic Con has evolved away from its original comic book related roots, every year they celebrate comics with one of the most prestigious award ceremonies for the graphic arts: the Eisner Awards. Just last night they announced the winners of the 2017 Eisner Awards, and we're excited to say that your library card offers you a chance to read almost every winner!
Let's start by giving the multi-award winners top billing: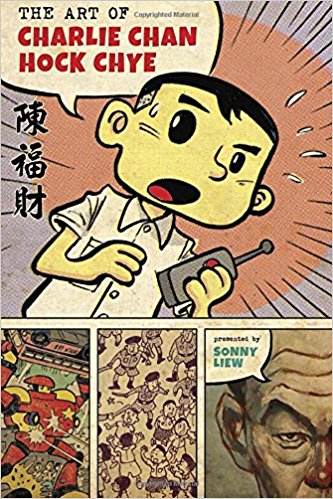 The Art of Charlie Chan Hock Chye presented by Sonny Liew
This book has won a ton of awards. It just won the Eisners for Best U.S. Edition of International Materia (Asia), Best Writer-Artist, and Best Publication Design, but has also won the 2016 Singapore Literature Prize, Economist Book of the Year 2016, New York Post Best Books of 2016, Publishers Weekly Best Book of 2016 and many other honors. I don't want to give too much away about this work (so as to not taint your reading experience with preconceptions), so I will only say it absolutely deserves your attention if you have any interest in comics or Singapore.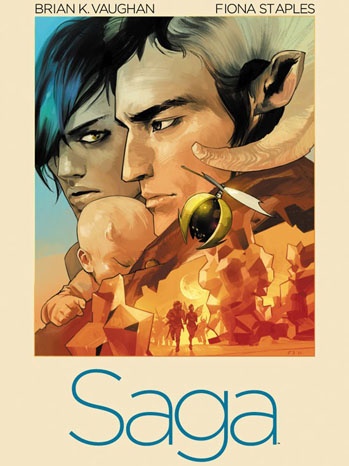 Saga written by Brian K. Vaughan and illustrated by Fiona Staples
Brian K Vaughan and Fiona Staples' Saga is an absolute gem of a comic. Taking the familiar trope of two lovers from groups at war with one another and creating a dramatic, funny, and often poignant work, this isn't the first time Saga has won an Eisner or three (it has won a lot of them), this year taking the prizes for Best Continuing Series, Best Penciler/Inker, and Best Cover Artist. Fiona Staples' artwork is absolutely stunning in every issue, making her a very deserving winner of those awards. If you've not read this yet, do it! Brian also won Best Writer this year, but for his other great title Paper Girls.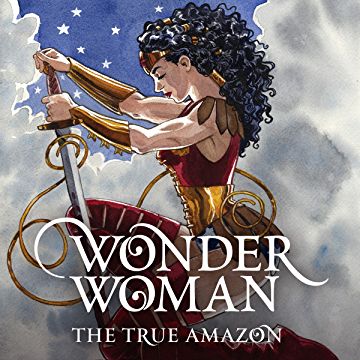 Wonder Woman the True Amazon written and illustrated by Jill Thompson
Jill Thompson's gorgeous watercolor work is on full display in this Wonder Woman tale she also wrote, and her excellence was awarded the Eisners for Best Graphic Album—New and Best Painter/Multimedia Artist. If you loved this summer's biggest blockbuster, do yourself a favor and check this one out.
This is just scratching the surface of all the excellent titles we have available for you, so I'm going to hit the rest of the winners in rapid-fire fashion.
A personal favorite won Best Publication for Teens, Ryan North and Erica Henderson's Unbeatable Squirrel Girl. Full of good humor, great art, and kicking butts and eating nuts, you don't have to be a teen to love this comic.
If you're looking for something for the pre-teens, Raina Telgemeier's Ghosts won Best Publication for Kids, while those with even younger kids might want to check out the Best Publication for Early Readers recipient Narwhal: Unicorn of the Sea by Ben Clanton.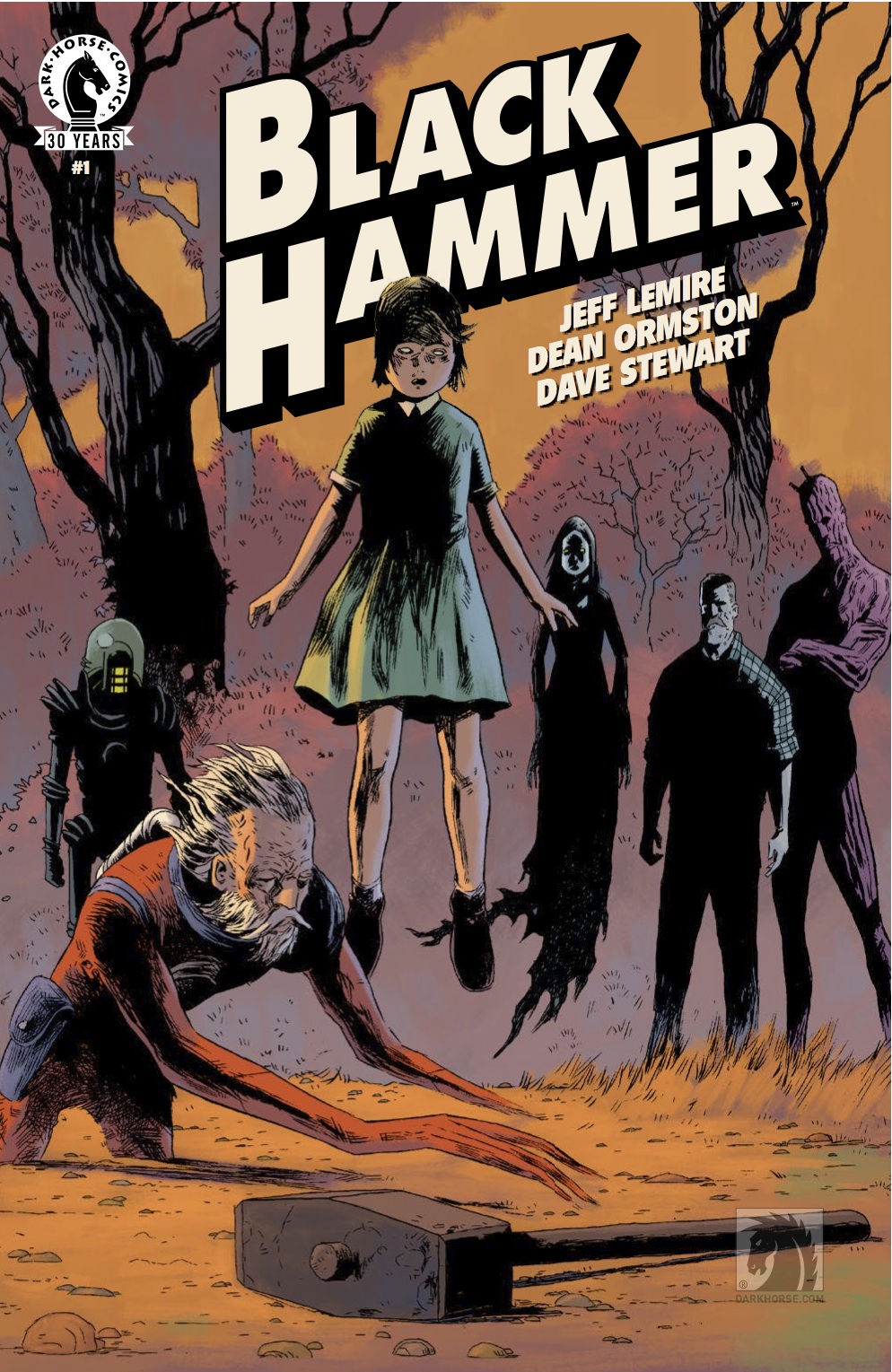 Fans of Jeff Lemire's Sweet Tooth will be excited to know his latest series, Black Hammer, which features a team of superheroes banished from existence now trapped in an idyllic farming village, took home the Eisner for Best New Series.
We'd previously recommended the new Archie Comics reboot here on the Now@MPL blog, and now it's time to recommend the spinoff! Chip Zdarsky and Ryan North's Jughead was the well-deserved winner of Best Humor Publication, so you'll want to check that one out for some excellent jokes and lots of drawings of people eating hamburgers.
Love is Love, put together as a graphic memorial to honor those killed in the Pulse Nightclub tragedy, won the Eisner for Best Anthology. There's a lot of beauty and emotion in those pages.
March Book 3, the latest volume in Congressman John Lewis' graphic novel memoirs, took home the Eisner for Best Reality-Based Work (following the win of Book 2 for the same award last year). As an important tale of the Civil Rights movement from a man who was there, this is an important title to read even if you're not normally a 'comic reader'.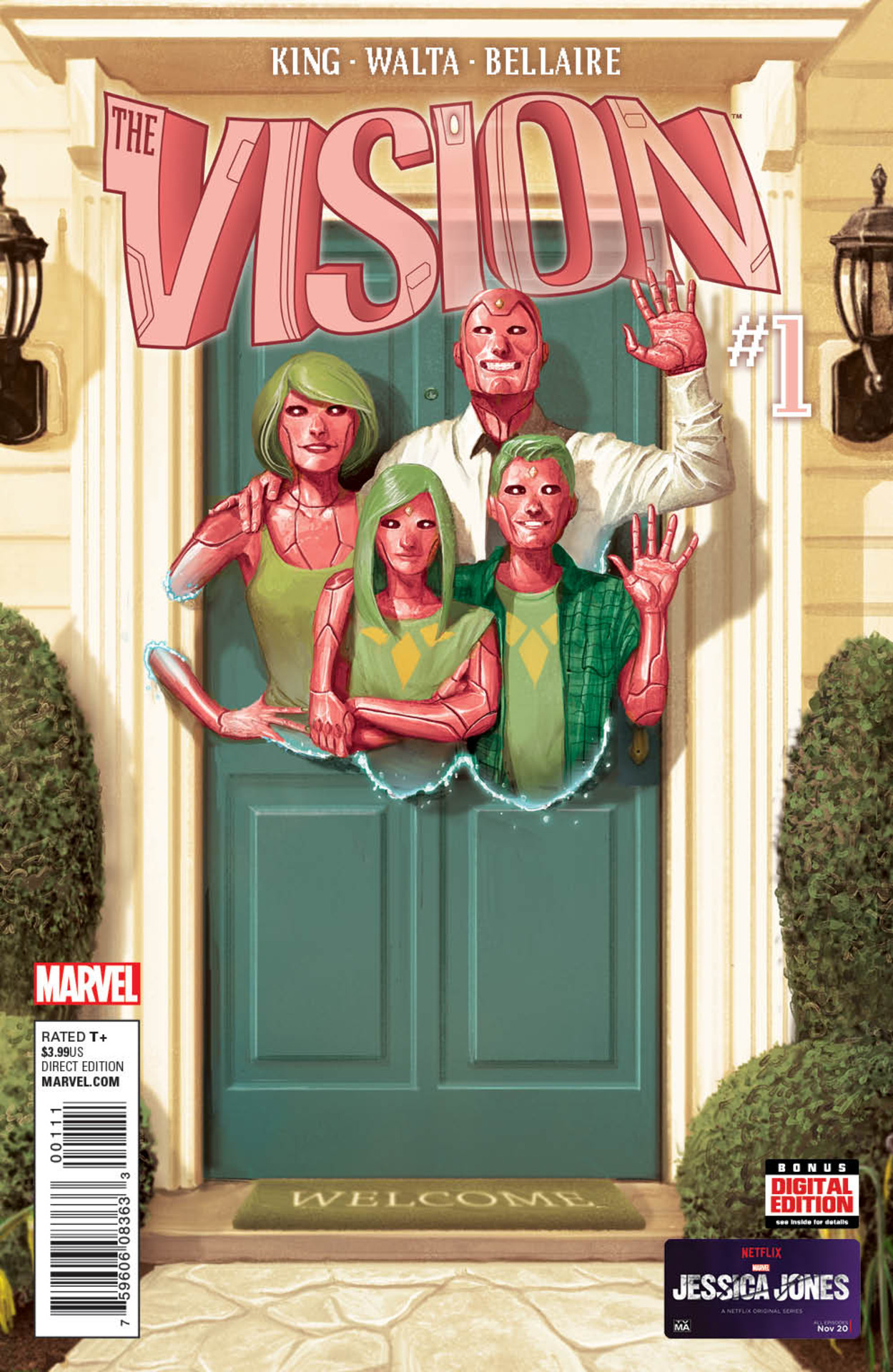 Tom King's The Vision is a series where the android Marvel Superhero creates himself a family, moves to the suburbs, and everything is wonderful until it absolutely isn't. Both volumes of this Best Limited Series winner are available at the library.
Last but not least, Jason Shiga's four-volume epic Demon, about a man with demon powers and how he abuses them, took home best Best Graphic Album (Reprint).
It's a lot of comics and a lot of recommendations, but you'll definitely want to take a look at some of these great titles in the near future. And if you'd rather stay at home than come in to your local library, you can even find some of these titles on Hoopla!