Celebrate the 50th Anniversary of the Moon Landing
Celebrate the 50th Anniversary
of the Moon Landing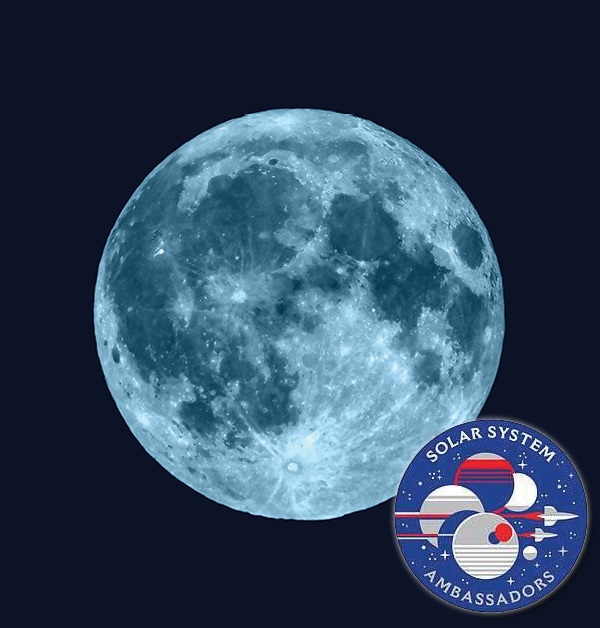 Celebrate the 50th anniversary of the Apollo 11 moon landing by attending the Solar System Ambassador lecture series at the Milwaukee Public Library. Sponsored by NASA's Jet Propulsion Laboratory, a Solar System Ambassador scientist volunteer will present and discuss the following topics:
Moons of Our Solar System - Monday, July 8, 6-7 p.m.
Tippecanoe Branch, 3912 S. Howell Ave.
Learn fascinating facts about some of the hundreds of moons in our solar system, including Earth's moon. Orbits, moonquakes, collisions, volcanoes, underwater oceans, poisonous clouds and more will be discussed.
Remembering NASA's Apollo Program - Monday, July 15, 6-7 p.m.
Bay View Branch, 2566 S. Kinnickinnic Ave.
Journey back to the 1960s and 1970s to learn about NASA's Apollo Program, one of the greatest technological undertakings in human history. Uncover interesting facts about the 12 men who walked on the moon and the thousands of people who helped them get there.
After Apollo: NASA's Next Steps - Monday, July 22, 6-7 p.m.
Zablocki Branch, 3501 W. Oklahoma Ave.
What has NASA been up to these past 50 years? Where is NASA heading next? Join us for a walk through some of NASA's greatest recent achievements and most promising future aspirations.