Explore Milwaukee History with our Historic Photo Collection
Going stir crazy? Would you like to safely travel through time and space? Milwaukee Public Library has you covered! With over 11,000 digitized photos, you can take a trip through historic Milwaukee without ever leaving the comfort of your home. Visit our Historic Photo Collection here.
The majority of the photos in our collection come from the 1940s-1960s, but there are also photos from the late 1800s, and as recently as the 2000s. Chances are your favorite Milwaukee landmark makes an appearance. If you're not sure what to look for, here are a few suggestions.
To see the seedier side of Milwaukee, check out the series of photographs taken by the Fire Prevention Bureau of the Milwaukee Fire Department. Many of the photos were taken by Henry Hunter and Fred Barth in the 1920s, 30s, and 40s. While most of the photos show run-down buildings, you can also catch images of cool, old hotels and theaters, as well as random animals or people who got caught in the shot.
Marquee of the Granada Theater; originally called Empire Theater. Small sign states admission only 20 cents. (photographed by Henry Hunter)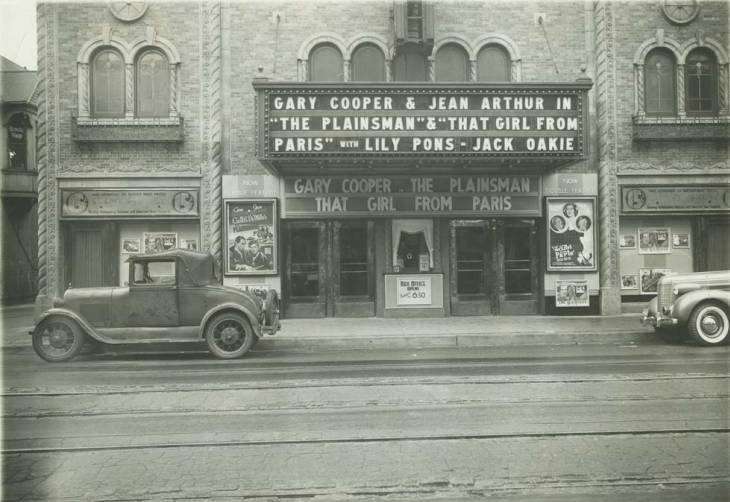 There are a couple of prolific photographers featured in the library's collection who took photos all over the city. Try a search for "Wudtke" (Herman A. Wudtke) or "Riemenschneider" (August E. Riemenschneider) to see the city through the eyes of two ordinary Milwaukeeans. Wudtke was also an amateur historian, so be sure to check the "Transcript" field underneath the photo to see his research on the many buildings he photographed, most of them right before they were razed.
To see views in a particular neighborhood, search for street names or names of major buildings or businesses. You can also take a tour through the various parks of Milwaukee, and both the current Milwaukee County Zoo and its predecessor, the Washington Park Zoo.
Yacob the hippopotamus inside the Washington Park Zoo. In 1913, Yacob became the first hippo to live at the zoo. The park grew acres of cabbage to feed him.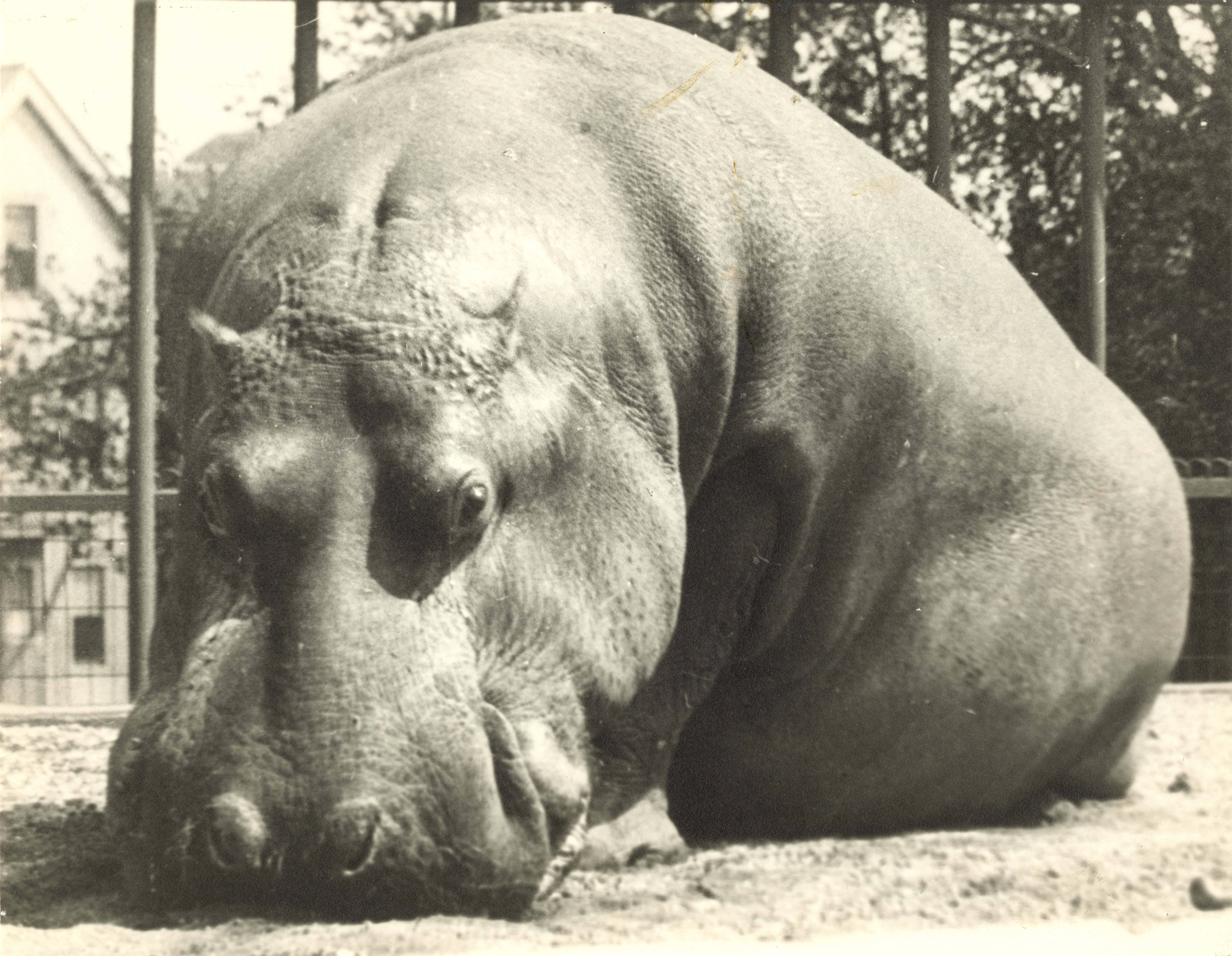 Staying safe at home doesn't have to mean being confined to the same familiar views. The Milwaukee Public Library is happy to provide digital content to expand your horizons. Take a trip down memory lane with the Historic Photo Collection at the Milwaukee Public Library.