Read-A-Romance Month Celebration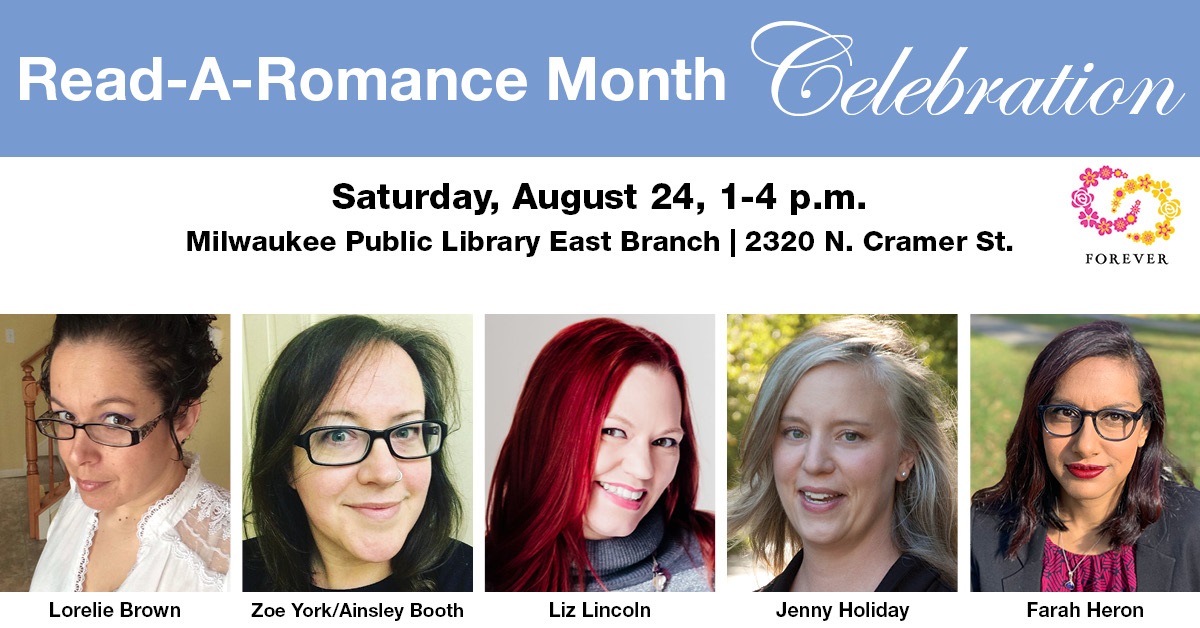 Launched by Wisconsin's own Bobbi Dumas in 2013, Read-A Romance Month celebrates readers and writers of a genre that is smart, fresh, and diverse. Join us for an afternoon of all things happily-ever-after, including a workshop from author and RITA® finalist Lorelie Brown on "Queries that Slap" followed by a presentation from USA Today bestselling author Zoe York on "Writing Romance that Sells - A Self-Publishing Plan Centered on eBooks."

Stay for an author Q&A with Liz Lincoln, local author of the nerdy, sexy, feminist romantic comedy series The Milwaukee Dragons, and Jenny Holiday, USA Today bestselling and RITA®-nominated romance novelist of the Bridesmaids Behaving Badly series, a presentation of upcoming romance novels picked as "must-reads" by MPL librarians, plus giveaways galore! The event is free and open to the public, but is first-come, first served, as space allows.

Author Bios: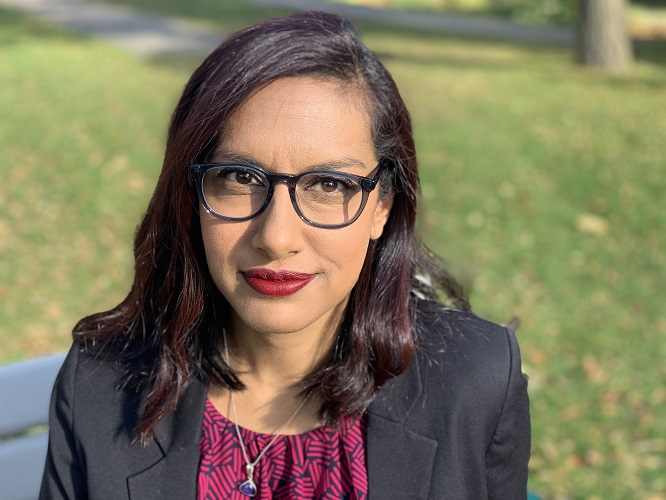 After a childhood raised on Bollywood, Monty Python, and Jane Austen, Farah self-rejected her writing career before jotting down a single word, despite admitting her ultimate fantasy was to be a writer. But when she could no longer keep the story arcs straight in her daydreams, she started writing a few years ago and never looked back. She writes romantic comedies and women's fiction full of huge South Asian families, delectable food, and most importantly, brown people falling stupidly in love. Prior to writing, she had careers in Human Resources and Psychotherapy. She lives in Toronto with her patient husband, surly teenager, and delightful middle-grader, along with two gerbils, one hamster, one rabbit, and a fish named Silvia. Farah's debut novel, The Chai Factor, was released by HarperCollins Canada in June of 2019. We are delighted to welcome Farah to Milwaukee via Skype.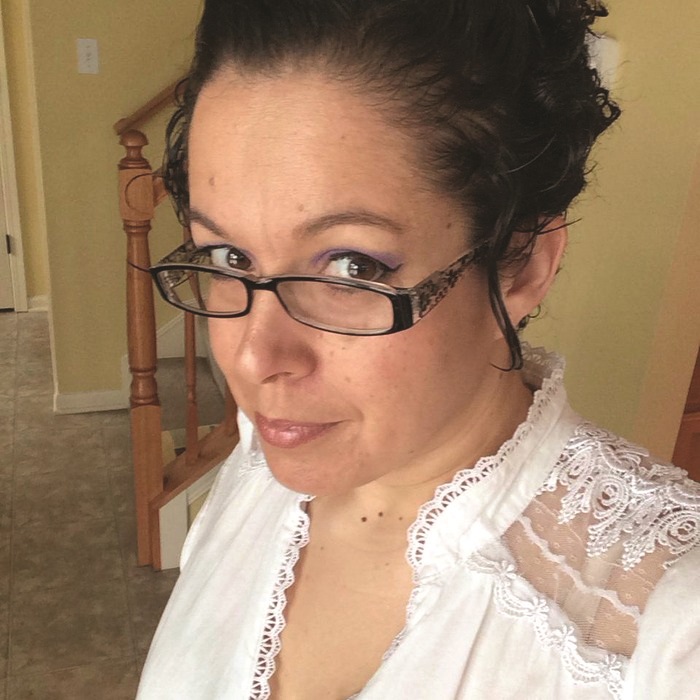 Lorelie Brown -
After a semi-nomadic childhood, Lorelie Brown finished high school in California before joining the US Army. She's traveled the world from South Korea to Italy and now lives north of Chicago with her sons. As a closet history nerd, she is eternally interested in the mystique of Old Hollywood and the shady, shadowy corners of fame. She has written across multiple romance genres for Signet, Carina Press and Samhain Publishing. Far From Home (Riptide, 2016) was the first lesbian romance to become a RITA finalist. Writing as Katie Porter, her 2012 release Came Upon a Midnight Clear was the first LGBTQ+ romance nominated for RT Book Review's Book of the Year, and she garnered critical acclaim for her "Vegas Top Guns" series of military-themed erotic romances.

'Far From Home' available through Hoopla
'Take Me Home' available through CountyCat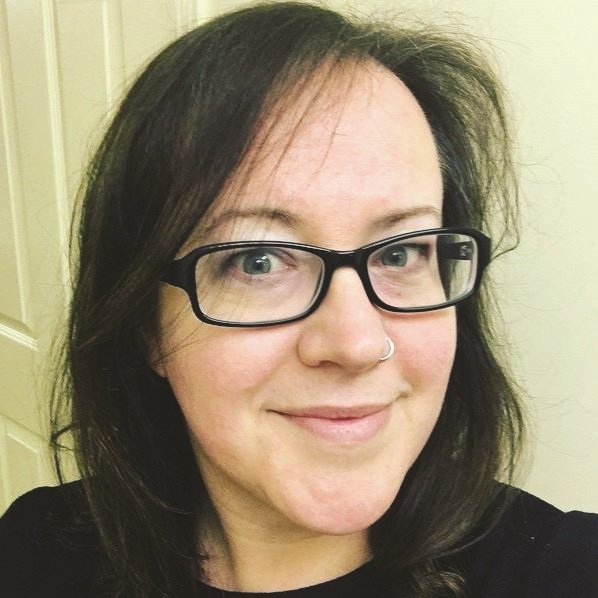 Zoe York/ Ainsley Booth -
Zoe York is a thirteen-time USA Today bestselling author of contemporary romance, often with military heroes, and always with scorching heat between the pages. Between her two pen names (she also writes erotic romance as Ainsley Booth), she has published more than fifty books since her debut in 2013 with What Once Was Perfect. Notable hits include Prime Minister (USA Today bestseller twice, in 2016 and 2017), the SEALs of Summer anthologies (NYT bestsellers in 2014 and 2015), and the fan favourite Canadian small town series, Pine Harbour. She is a member of RWA, and the current VP of Programming for the Toronto chapter, Toronto Romance Writers.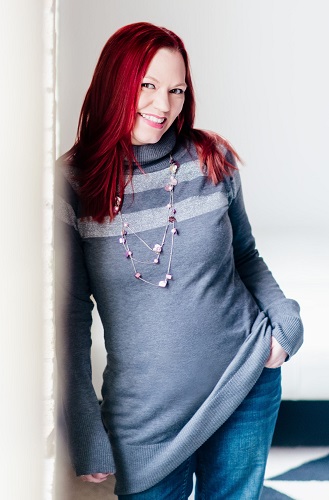 Liz Lincoln, Romance Author -
Liz Lincoln is a Wisconsin native living in Milwaukee with her awesome husband and two usually-awesome kids, a pair of crazy cats, and a turtle. She's a stay-at-home-mom/writer, and does freelance editing in all her abundant spare time. When she's not writing, reading or kid-wrangling, she's probably, well, sleeping, because let's be real. That takes most of her time. Her favorite season is football – Go Packers! Go Badgers! And thanks to her daughter, she's all-in obsessed with the USWNT soccer and the NWSL.

'Swagger' available through Hoopla
'On the Line' available through Hoopla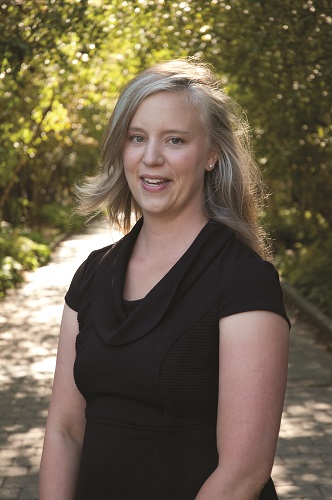 Jenny Holiday Books -
Jenny Holiday is a USA Today-bestselling and RITA®-nominated romance novelist. The New York Times once had this to say about one of her characters: "His feminist bonafides can seem piled on for a hypermasculine hero." She took it as a compliment. She lives in London, Ontario.

'One and Only' available through CountyCat