Read and Watch: Miss Peregrine's Home for Peculiar Children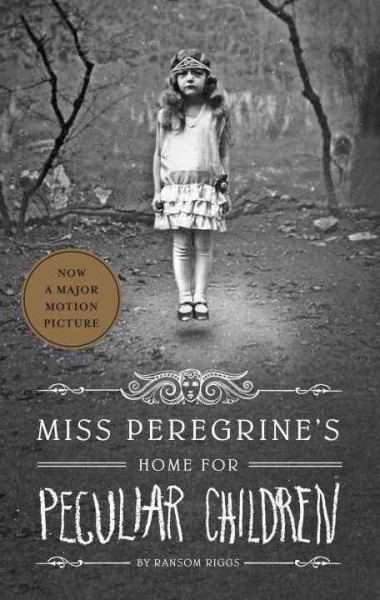 With the Miss Peregrine's Home for Peculiar Children film's release date rapidly approaching (Friday, September 30th, 2016), we hope readers will be as excited as we were to read the trilogy the film is based on.
The story is one of friendship, overcoming adversity, learning to love yourself, "peculiarities" and all, and being there for, and believing in, your loved ones no matter the cost.
Miss Peregrine is the protector and caretaker of the peculiar children of the title. She has a lovely old house on Cairnholm Island in Wales. Funny thing is, in the present day, the house is an all-out wreck, a shell of its former self. In the time loop Miss Peregrine has created, however, the house and all of its inhabitants are still as lovely as ever, living September 3rd, 1940 over and over again.
Jacob is a young teen who is floating through a quite comfortable life as the son of a drugstore heiress mother, a dreamer father and the grandson of Abraham, the man of fantastic and sometimes unbelievable stories. When Jacob suffers a tragic loss, he's compelled to find the house of the mysterious Miss Peregrine, who at one time saved his grandfather's life.
If you can't find time to read this book before the film adaptation is released, you'll enjoy it nonetheless. Why? It's a spectacularly atmospheric fall and Halloween read for teens and adults alike. And...after you devour Miss Peregrine's Home for Peculiar Children, move right on to the sequels: Hollow City and Library of Souls!