The Climate is Changing Now! We Can, Too
Marked at time sensitive after Nov 23rd, 2016
The world is abuzz with talks about Climate Change. This past December, at the Paris Climate Conference, 195 countries made a legally binding global action plan, the first of its kind, to limit global warming. Local people are doing everything they can to help.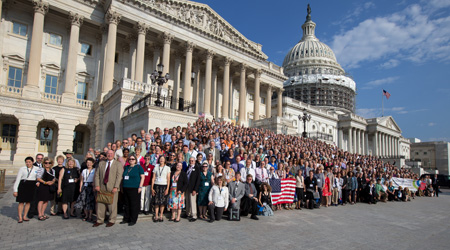 The Milwaukee chapter of Citizens' Climate Lobby will give a presentation entitled, "What You Can Do About Climate Change," at the Tippecanoe Branch Library from 1:00 - 2:30 pm on Saturday, October 29, 2016.
Citizens' Climate Lobby (CCL) is a nonprofit, nonpartisan, grassroots organization that has about 8,000 members in more than 400 congressional districts nationwide. CCL has two main goals: Firstly to build political will for a livable world, and secondly to encourage its members to have breakthroughs in their own personal and political power.
Citizens' Climate Lobby volunteers meet with members of Congress and newspaper editorial boards, submit letters to the editor and op-ed pieces for local newspapers, and hold public outreach events. CCL has a principle of respect and appreciation to all people and points of view.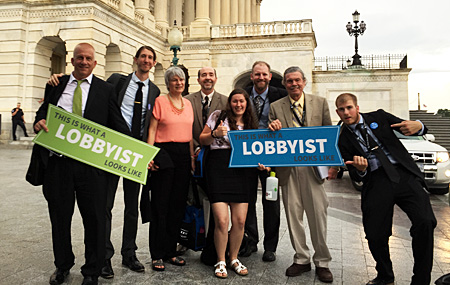 CCL currently supports a revenue-neutral carbon fee and dividend program. This means putting a steadily rising fee on oil, coal and natural gas and returning all of the money to the American people. A study by Regional Economic Models, Inc. concludes that this policy would decrease CO2 emissions by over 50% in just 20 years while also creating nearly 3 million jobs.
Citizens' Climate Lobby's Milwaukee volunteers are currently gathering constituent letters from area residents that will be hand delivered to members of Congress on November 15 in their Washington, D.C. offices.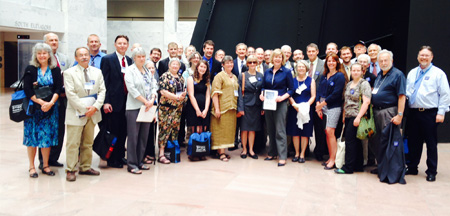 CCL's Milwaukee chapter meets the second Saturday of every month at 11:30 am at the First Unitarian Society of Milwaukee, 1342 N. Astor Street. To find out more about the organization, join the 1-hour Informational Conference Call every Wednesday at 7 pm. This includes a Q&A. You can register for the call at www.citizensclimatelobby.org. You can also contact the Milwaukee chapter by emailing them at milwaukee@citizensclimatelobby.org.
Information was provided by Terry from Citizens' Climate Lobby