Milwaukee Public Library Has What Netflix Don't

So you've settled in on your couch with your takeout from The Dogg Haus, ready for some Netflix and chili dogs, and you're struck with the disappointment that your planned entertainment for the evening, the Arnold Schwarzenegger classic The Terminator, has disappeared from Netflix. Horror of horrors! You keep digging through your to-watch list and there's so much missing. Big Fish has got away. Rain Man has definitely, definitely disappeared. The Hurt Locker seems to have gone the way of Davey Jones' locker. Benny and Joon has been and gone! Why do you pay $10 a month only to have your favorite movies disappear?!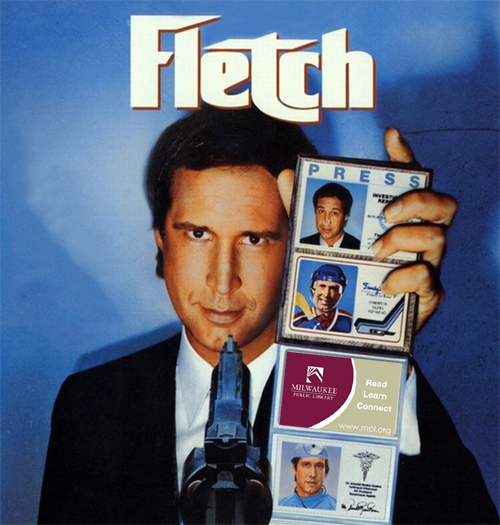 Well we've got a $0 solution to those woes – though they won't come streaming to your TV through your chosen device. While the Milwaukee Public Library is proud to offer streaming movies via our Criterion Collection database (recently updated with new selections!) and Freegal, sometimes you just have to do things the old fashioned way. Your MPL library card isn't just for the millions of books, magazines, and CDs we have in the library collection. We believe in the importance of all forms of art, including movies and television, so we've got DVDs aplenty, including the movies that Netflix just took off their streaming library this week. So if you're in the groove for Ray, want to go on an adventure or eight with Doctor Who, or be naughty with Bad Santa, the library still has your back. So if you want to go investigating with Fletch, but you only have Netflix and a VCR because you skipped the whole DVD thing thinking it was a fad? The federated system has it on VHS, too! Just what the semi-luddite needs in life.
So next time you're looking for a quiet night in, perhaps it should be a night of 'Library DVDs and Lollygagging'.
Disclaimer: If you're balking at the grammar of the title, you're perhaps not remembering one of the greatest advertising slogans of all time: