You've Inspired Us! Book Chat: Recommendations from readers.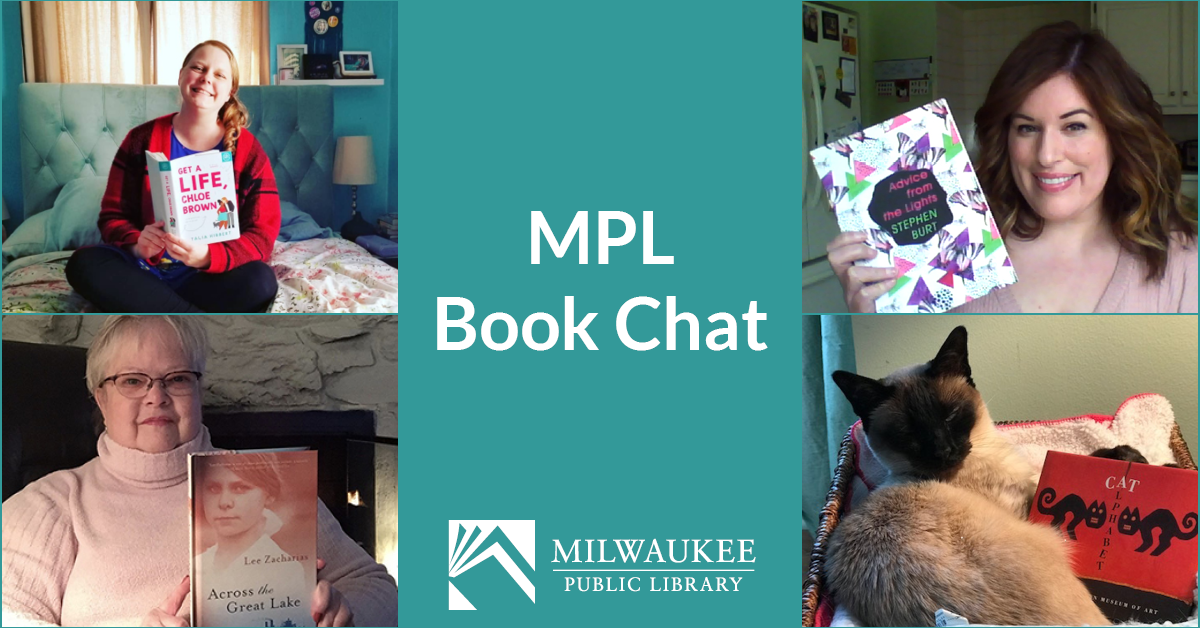 Are you reading 'into' the pandemic, with scary and thrilling reads, or are you finding refuge in cozy, comfortable reads? Either way, we know some of you (because. us, too!) are struggling to focus and read and are instead turning to show watching (possibly bingeing), virtual programming, or trying audiobooks for the first time.
Here are titles that came up during chats this summer:
The Missing American by Kwei Quartey
Turning private detective when her ambition to be a police officer is dashed, Emma Djan teams up with a first client to search for a man whose disappearance is linked to the email scams and fetish priests of Ghana.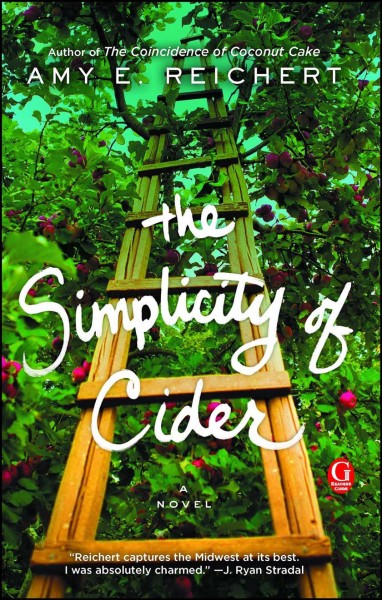 The Simplicity of Cider by Amy Reichert
A fifth-generation, devoted, cider-maker in Wisconsin has her life upended with the arrival of single father looking for work and lodging with his young son.
Waste Tide by Chen Qiufan
An exploited lowest-caste factory worker, her ruthless employer, an American corporate representative and his heritage-seeking translator intersect when a dark futuristic virus is unleashed on a major Chinese technological site, triggering a war between the classes.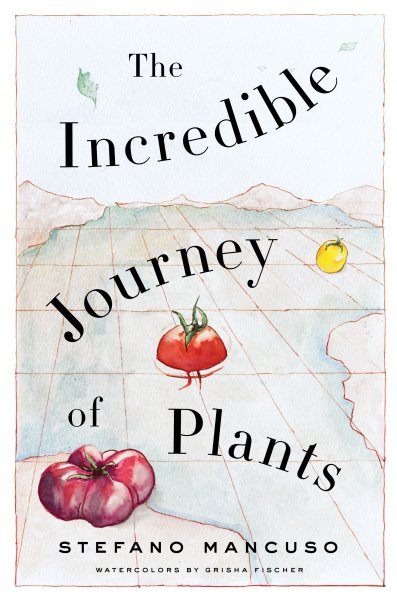 The Incredible Journey of Plants by Stefano Mancuso
Beautifully illustrated, in this accessible, absorbing overview, one of the world's leading authorities in the field of plant neurobiology, presents fascinating stories of plant migration that reveal unexpected connections between nature and culture.
Brainstorm by Suzanne O'Sullivan
The author recounts challenging cases from her practice as a neurologist, highlighting the medical detective work necessary to diagnose problems with the functioning of the unfathomably complex human brain.
The Unexpected Inheritance of Inspector Chopra by Vaseem Khan
As his search for clues in the mysterious drowning death of a boy takes him across the city of Mumbai, Inspector Chopra begins to suspect there may be a connection between the death and a baby elephant.
The Rosie Project by Graeme Simsion
A socially awkward genetics professor who has never been on a second date sets out to find the perfect wife, but instead finds Rosie Jarman, a fiercely independent barmaid who is on a quest to find her biological father.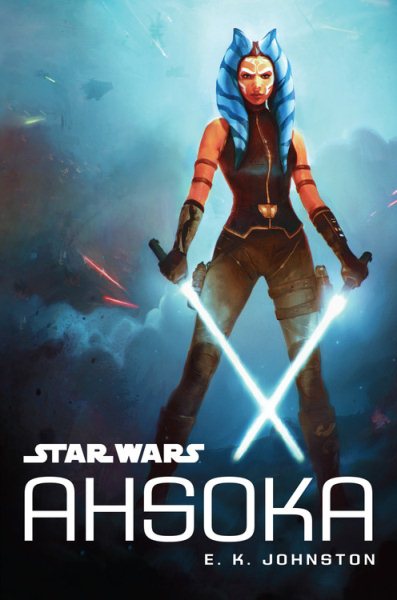 Ahsoka by E.K. Johnston
Struggling to find her place after the devastating events of Order 66, Jedi apprentice Ahsoka's resolve to fight the Empire leads her to Bail Organa and the Rebel Alliance.
When You Find My Body: The Disappearance of Geraldine Largay on the Appalachian Trail by Dee Dauphinee
Geraldine Largay vanished in July 2013, while hiking the Appalachian Trail in Maine. Her disappearance sparked the largest lost-person search in Maine history, which culminated in her being presumed dead. She was never again seen alive.
Polaris Rising by Jessie Mihalik
Seizing control of her own destiny, princess Ada von Hasenburg, the fifth of six children, escapes from her betrothal ceremony and disappears among the stars where she, for two long years, eludes capture until her luck runs out.
The Fountains of Silence by Ruta Sepetys
At the Castellana Hilton in 1957 Madrid, eighteen-year-old Daniel Matheson connects with Ana Moreno through photography and fate as Daniel discovers the incredibly dark side of the city under Generalissimo Franco's rule.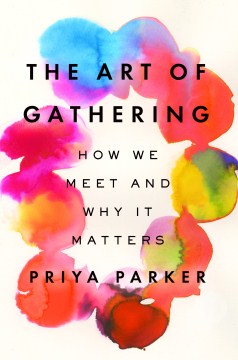 The Art of Gathering by Priya Parker
A conflict resolution facilitator describes why most of the gatherings in our lives are boring and unproductive and uses examples ranging from conferences and meetings to courtrooms and flash mobs to demonstrate how simple, but specific changes can energize any gathering.
Beach Read by Emily Henry
An acclaimed but blocked literary master and a best-selling novelist who has stopped believing in true love agree to a summer-long writing project that challenges them write well in each others' styles.
The Herd by Andrea Bartz
When the enigmatic founder of their exclusive New York women's mentorship community goes missing, two sisters search for answers to protect their friends and careers before uncovering dangerous secrets.
Circe by Madeline Miller
Follows Circe, the banished witch daughter of Helios, as she hones her powers and interacts with famous mythological beings before a conflict with one of the most vengeful Olympians forces her to choose between the worlds of the gods and mortals.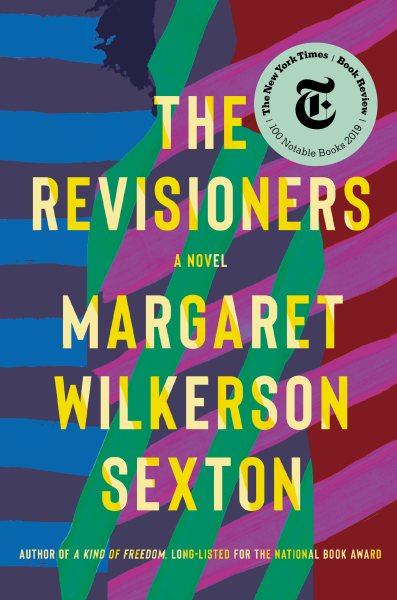 The Revisioners by Margaret Wilkerson Sexton
Explores the impact of racism and interracial relationships between women through the story of an early 20th-century farmer and her unemployed single mother descendant. This is the featured title for our Tuesday, August 25 Book to Art Club - join us! The Milwaukee Art Museum will be leading the craft project and sharing a piece from their collection inspired by the story!
Don't forget to register for Book by Book, the adult summer reading challenge!
To participate, sign up online and complete the Book by Book challenge under "Activity Badges" by August 31, 2020.
So You Want to Talk About Race by Ijeoma Oluo
Examines the sensitive, hyper-charged racial landscape in current America, discussing the issues of privilege, police brutality, intersectionality, micro-aggressions, the Black Lives Matter movement, and the "N" word.
Stamped by Jason Reynolds
A timely reimagining of Dr. Ibram X. Kendi's National Book Award-winning Stamped From the Beginning reveals the history of racist ideas in America while explaining their endurance and capacity for being discredited.
Full Cicada Moon by Marilyn Hilton
A novel-in-verse follows the cultural identity struggles of an ambitious half-black, half-Japanese teen who moves to a predominantly white community in 1969 Vermont.
White Fragility by Robin J. DiAngelo
Analyzes defensive moves that white people make when racially challenged, how these actions protect racial inequality, and presents strategies for engaging more constructively in these conversations.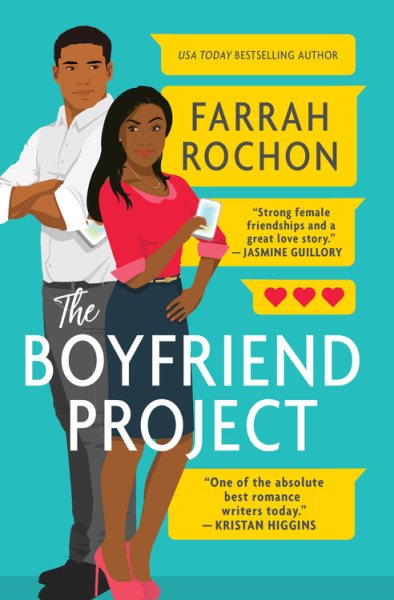 The Boyfriend Project by Farrah Rochon
When a live tweet of a horrific date reveals the unscrupulous dealings of an internet catfisher, three duped women make a pact to invest in themselves for six months, prompting one to pursue a dream career.
Check, Please! Book 2 - Sticks & Scones by Ngozi Ukazu
As he starts his junior year at Samwell University, Eric Bittle navigates tough athletic training and a new long distance relationship with Jack, who is on a major league road trip.
Becoming by Michelle Obama
An intimate memoir by the former First Lady chronicles the experiences that have shaped her remarkable life, from her childhood on the South Side of Chicago through her setbacks and achievements in the White House.
The Best Worst Man by Mia Sosa
The top wedding coordinator in Washington, D.C., Carolina Santos is offered an opportunity of a lifetime, but there is just one hitch—she has to collaborate with the best man from her own failed nuptials—and decides to dish out a little payback of her own until the unexpected happens.
The Girl in the Rearview Mirror by Kelsey Rae Dimberg
Accepting what she believes will be a dream job from a prominent political family, a young nanny is dazzled by her employers' glamorous life before a mysterious stranger draws her into a menacing web of secrets.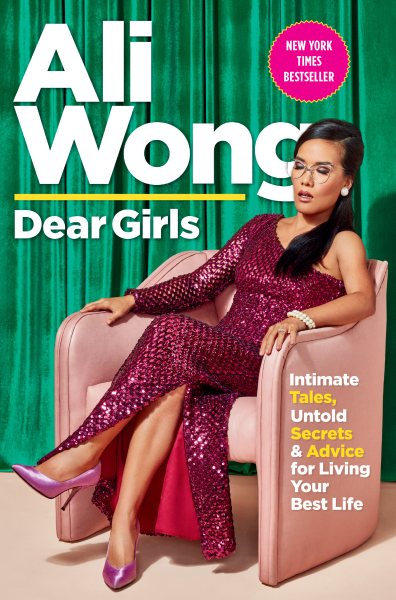 Dear Girls by Ali Wong
Collects the standup comedian's humorous and heartfelt letters to her daughters, covering everything they need to know in life, like the unpleasant details of dating, how to be a working mom in a male-dominated profession and how she trapped their dad.
The Oysterville Sewing Circle by Susan Wiggs
Forced by scandal and tragedy to return to her Pacific coast childhood home, Caroline assumes guardianship over two orphans and bonds with a circle of fellow seamstresses before an unexpected challenge tests her courage and heart.
Mexican Gothic by Silvia Moreno-Garcia
A reimagining of the classic gothic suspense novel follows the experiences of a courageous socialite in 1950s Mexico who is drawn into the treacherous secrets of an isolated mansion.
Saving Ruby King by Catherine Abel West
In the South Side of Chicago, a young woman is determined to protect her best friend and a deadly secret that threatens to undermine both of their families.
Love Lettering by Kate Clayborn
When a word of warning she had hidden in a wedding program one year earlier leads Reid Sutherland back into her life, skilled hand letterer Meg Mackworth finds both her heart and business in danger unless she can read the messages he is sending her before it's too late.
The Heirloom Garden by Viola Shipman
Moving to Grand Haven with her traumatized veteran husband, Abby bonds with her reclusive next-door neighbor over a shared love of flowers that they cultivate together, discovering hope and healing along the way.