NASA@ My Library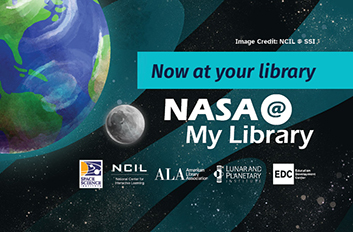 Milwaukee Public Library was selected through a competitive application process to be part of NASA@ My Library, an education initiative created to increase and enhance STEAM (science, technology, engineering, arts, and math) learning opportunities for library patrons throughout the nation, including geographic areas and populations currently underrepresented in STEAM education.
As a NASA@ My Library Partner, Milwaukee Public Library will hold public programs that explore NASA science and technology, specifically around NASA's newest next-generation telescope launch, the first telescope images (spring 2022), and as part of the Collaborative Summer Library Program (summer 2022).
Webb's First Look at the Universe!
Thursday, July 14, 4-5 pm
Central Library - Rotary Club of Milwaukee Community Room
NASA's James Webb Space Telescope (JWST) will share its first deep-space images on July 12, 2022. Considered today's new supreme telescope, its findings may rewrite our understanding of the cosmos. Explore Webb at its full power as it begins its cosmic journey to unveil the infrared universe.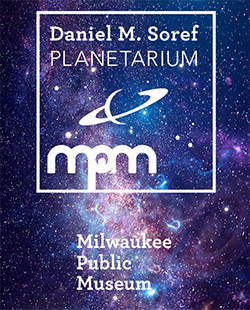 Sponsored by:
The Daniel M. Soref Dome Theater & Planetarium
---
Exploring Exoplanets with the James Webb Telescope
Wednesday, July 20, 3:30-4:30 pm
Virtual Program - Register here
The James Webb Space Telescope (NASA's successor to the Hubble Telescope) was launched on December 25, 2021. As the largest, most powerful space telescope ever built, the James Webb Space Telescope will serve as the premier deep space observatory for the next decade. Learn about our ever-expanding view of the universe and the search for new and exciting worlds beyond our solar system.

Sponsored by
The Manfred Olson Planetarium
---
The Life of an Astronomer
Wednesday, August 3, 3:30-4:30 pm
Virtual Program - Register here
Dr. Jean Creighton has always been inspired by how the cosmos works. From growing up in Athens, Greece, to obtaining her PhD in Astrophysics and becoming director of the UWM Planetarium, to flying in the stratosphere as a NASA Airborne Astronomy Ambassador, learn the story of Jean's career from the ground to the stratosphere.

NASA@ My Library is based upon work funded by NASA under cooperative agreement No. NNX16AE30A. Any opinions, findings, and conclusions or recommendations expressed in this material are those of NASA@ My Library and do not necessarily reflect the views of the National Aeronautics and Space Administration.