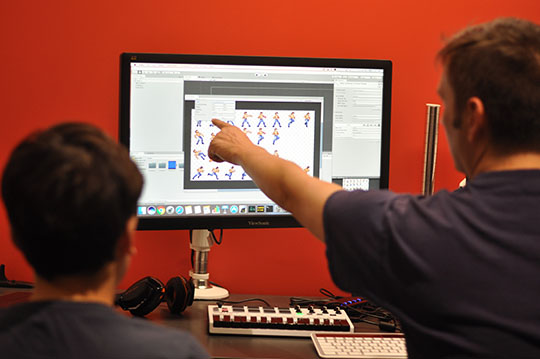 Do you love video games? Interested in learning how to make your own – and possibly make a career out of gaming? Be a part of the citywide, summer-long Game Jam Competition at MPL! Create your own original game and submit it online. Work alone or in teams of up to four people. A panel of expert judges will determine the winners. Any type of video game is eligible.
Pick up at any library branch or at the Arcade Night Event. Earbuds or a portable charger for your devices.
Prizes will be awarded at Arcade Night at Mitchell Street Branch on Tuesday, August 20.
1st Place - $100 Amazon gift card
2nd Place - $50 Amazon gift card
3rd Place - $25 Amazon gift card
---
Want to see the games that other people entered into the Game Jam Competition? This is your chance! All the Game Jam entries will be on display for you to play. Winners of the competition will be announced, and prizes will be awarded at the event. The competition's panel of judges will be on hand to comment on the winning submissions.
Anyone who attends Arcade Night will be eligible to win a door prize. Prizes will include gift cards to Steam, Nintendo eshop, Game Stop, and more! Anyone who attends Arcade Night will be able to vote for the People's Choice Award. The winning team will win a $100 Steam gift card for every person on the team.