About MPL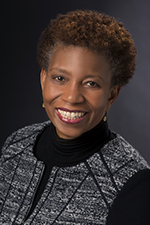 Welcome from City Librarian Paula Kiely
We are excited to see the new Mitchell Street Branch beginning to take shape at 906 W. Mitchell Street. This will replace the Forest Home Branch which closes on September 16. The new Mitchell Street Branch will become our largest neighborhood library.
You can read more about the new branch and see some early architectural renderings of the space on our Library Development page for Forest Home.
Plans are currently underway for a grand opening celebration to be held on Saturday, October 7, with opening ceremonies taking place at 10 a.m. Be sure to save the date! We'll have entertainment, crafts, tours of the building, a raffle drawing, and of course, what MPL event would be complete without a visit from Browser the Library Lion!
Watch our webpage for more details as we approach the grand opening and make plans to join us.
Vision
MPL is an anchor institution that helps build healthy families and vibrant neighborhoods – the foundation of a strong Milwaukee.
Mission
Inspiration starts here – we help people read, learn, and connect.
Strategic Plan
MPL 2020 Our Plan for the Future