About MPL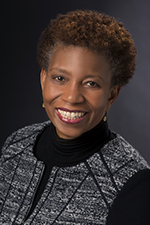 Welcome from City Librarian Paula Kiely
Calling all Super Readers!
Now is the time to join the Milwaukee Public Library's Summer Reading Program. All students in Milwaukee schools will receive summer reading folders in their classrooms. By taking the folder to their local Milwaukee Public Library, they can officially join the Summer Reading Program to become Super Readers! Free programs and summer-long entertainment will be held at the library. Earn great prizes for free or reduced admission to area attractions.
There's a reading program for all ages - 0 to 12, teens, and even adults! Learn more about the Super Reader summer reading program for children, the Put Your Face in a Book summer reading program for teens, and the #MPLBookBingo adult summer reading program on our website.
Then pick up a book and start your summer of reading. Don't forget to make the library one of your regular stops throughout the summer for free activities and great new books to read.
Vision
MPL is an anchor institution that helps build healthy families and vibrant neighborhoods – the foundation of a strong Milwaukee.
Mission
Inspiration starts here – we help people read, learn, and connect.
Strategic Plan
MPL 2020 Our Plan for the Future