Books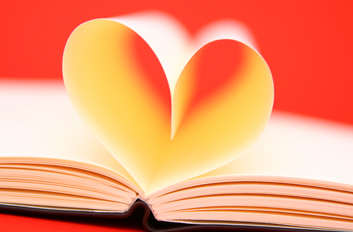 We invite you to explore. A lot of information and entertainment await you at Milwaukee Public Library. With millions of items in the library's collection – books, music, movies and much more – the opportunities are endless.
New Materials
New purchases available for check-out through the CountyCat online catalog.
Lucky Day Books
Series books by popular authors, New York Times bestsellers, titles on a current topical issue, anniversary, or personality generate large queues of hold requests as soon as they hit the shelves. But we designate a number of these titles in high-demand as "Lucky Day" items. In other words, readers can't place a hold on a select number of the copies available. Instead, customers who come into the library may find these gems on the shelf - ready for checkout - just because they came to the library in person that day.
OverDrive eBooks
Download books to your electronic device using the OverDrive application.
Book Clubs
Join a book club at Bay View, East or Tippecanoe Library.
---
Upcoming Book Club Discussions
July 21, 2018
July 24, 2018
6:00 PM
"Lab Girl" by Hope Jahren. Engage with popular literature in a hands-on,…
July 26, 2018
5:00 PM
We will discuss Evicted: Poverty and Profit in the American…
August 1, 2018
6:30 PM
The Complete Vegetarian Cookbook by America's Test Kitchen.
August 9, 2018
5:00 PM
Salt to the Sea by Ruta Sepetys
August 13, 2018
6:00 PM
Join us for a lively literary discussion on the second…
August 15, 2018
6:00 PM
Read, learn and connect at your library while discussing author Richard…
6:30 PM
Bay View Book Club discusses A Dark Matter by Peter…
August 18, 2018
August 21, 2018
7:00 PM
August 21: So You've Been Publicly Shamed by Jon Ronson
August 28, 2018
6:00 PM
"My Favorite Thing is Monsters. Book 1" by Emil Ferris. Engage…
August 30, 2018
5:00 PM
We will discuss Killers of the Flower Moon: The Osage Murders and the…
September 4, 2018
6:00 PM
Read, learn and connect at your library while discussing author Richard…
September 5, 2018
6:30 PM
Please choose one of these two books to discuss: Vegetarian Heartland:…
September 11, 2018
6:00 PM
Read, learn and connect at your library while discussing author Richard…