Books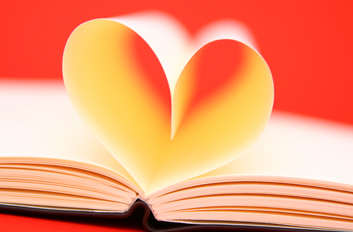 We invite you to explore. A lot of information and entertainment await you at Milwaukee Public Library. With millions of items in the library's collection – books, music, movies and much more – the opportunities are endless.
Read reviews written by library staff on new releases, popular favorites and topical issues.
New Materials
New purchases available for check-out through the CountyCat online catalog.
Lucky Day Books
Series books by popular authors, New York Times bestsellers, titles on a current topical issue, anniversary, or personality generate large queues of hold requests as soon as they hit the shelves. But we designate a number of these titles in high-demand as "Lucky Day" items. In other words, readers can't place a hold on a select number of the copies available. Instead, customers who come into the library may find these gems on the shelf - ready for checkout - just because they came to the library in person that day.
OverDrive eBooks
Download books to your electronic device using the OverDrive application.
Book Clubs
Join a book club at Bay View, East or Tippecanoe Library.
---
Upcoming Book Club Discussions
August 10, 2016
6:00 PM
The woman who would be king by Kara…
August 11, 2016
4:00 PM
Families are encouraged to join us once a month as…
August 15, 2016
6:00 PM
The Book Scavenger by Jennifer Chambliss Bertman.If your family likes…
6:00 PM
In anticipation of the world premiere of a new American opera,…
August 16, 2016
7:00 PM
Discussing Remarkable Creatures by Tracy Chevalier.
August 22, 2016
6:00 PM
In anticipation of the world premiere of a new American opera,…
August 23, 2016
6:00 PM
Engage with popular literature in a hands-on, imaginative way at…
August 25, 2016
5:00 PM
Enjoy engaging and diverse books from different points of view with likeminded patrons!
August 29, 2016
6:00 PM
In anticipation of the world premiere of a new American opera,…
September 7, 2016
1:00 PM
Join the discussion of Tears of the Giraffe by Alexander McCall…
September 12, 2016
6:00 PM
In anticipation of the world premiere of a new American opera,…
September 14, 2016
6:00 PM
The Good Earth by Pearl Buck
September 19, 2016
6:00 PM
In anticipation of the world premiere of a new American opera,…
September 20, 2016
7:00 PM
Discussing Colorless Tsukuru Tazaki and His Years of Pilgrimage by…
September 27, 2016
6:00 PM
Engage with popular literature in a hands-on, imaginative way at…