Black History Month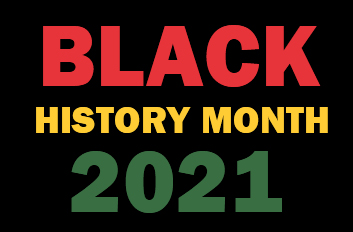 Celebrate Black History Month at your Milwaukee Public Library with free programs for all ages that include music, movies, books, games and art.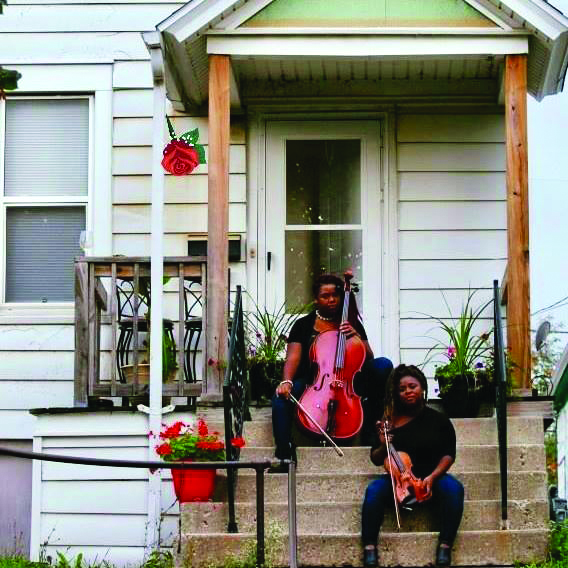 SistaStrings
Saturday, Feb. 10, 11:30 a.m.
Central Library Schoenleber Reading Room
SistaStrings are Milwaukee-based sisters Monique Ross and Chauntee Ross who are using their gifts of music to create social change. Classically trained instrumentalists Monqiue and Chauntee are a dynamic, collaborative pair riffing on elements of classic and gospel music to create a unique sound rooted in passion.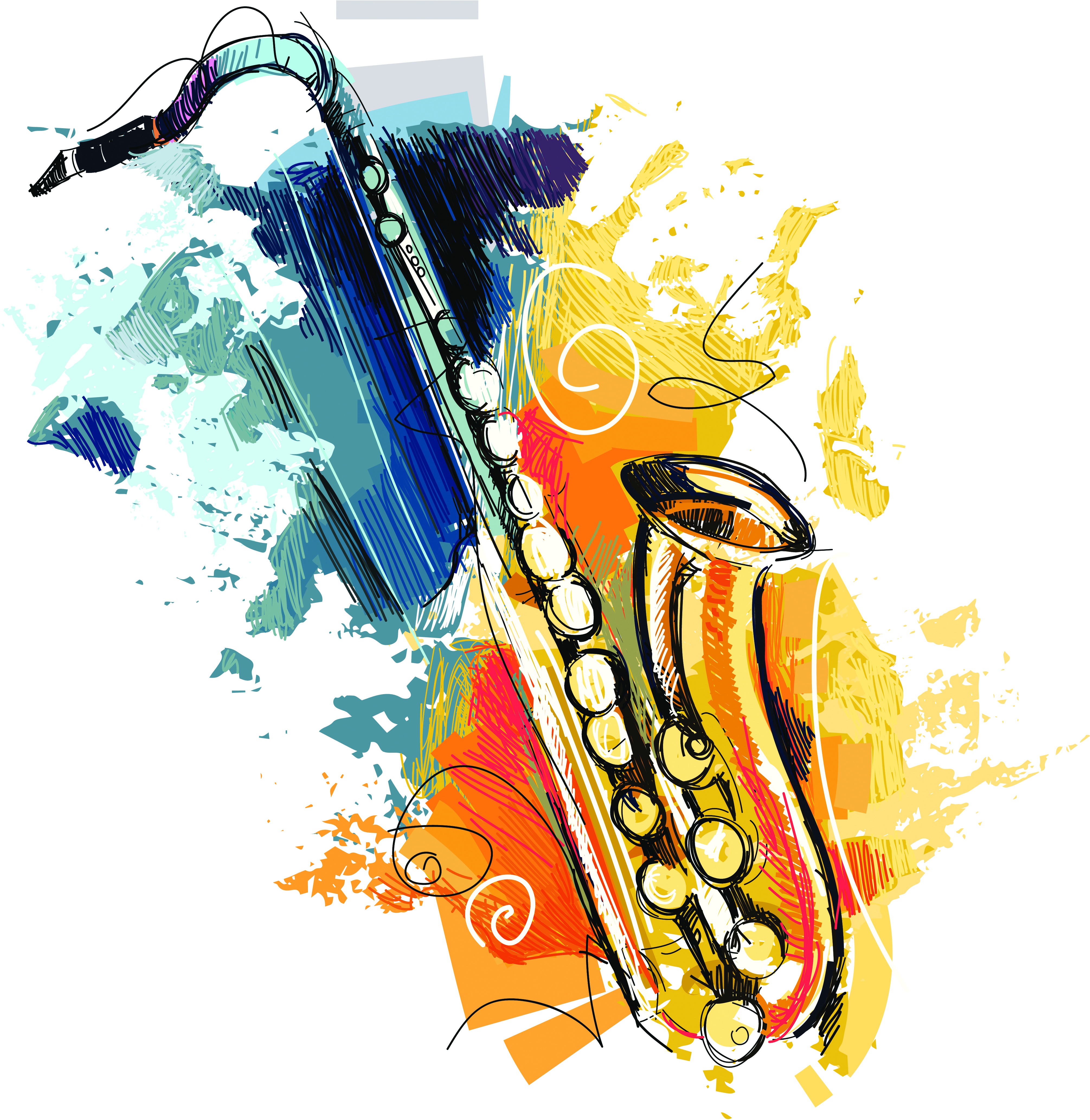 A History of Jazz in America
Wednesday, Feb. 7, 5-6 p.m.
Villard Square
Tuesday, Feb. 13, 4:30-5:30 p.m.
Center Street
Enjoy the music of jazz greats like Miles Davis, Duke Ellington, Charlie Parker, Dizzy Gillespie, John Coltrane, Thelonious Monk, Wynton Marsalis, and singers such as Ella Fitzgerald, Billie Holiday, and Sarah Vaughn with jazz enthusiast Carol V. Johnson. See classic vinyl jazz albums, listen to live music, and enjoy light refreshments.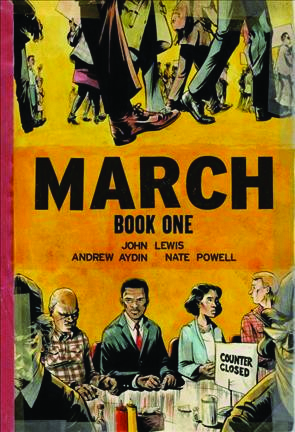 Book Talk: March trilogy by John Lewis
Tuesday, Feb. 13, 6:30-7:30 p.m.
Washington Park Community Room
Join a discussion of the March trilogy, a firsthand account of John Lewis' lifelong struggle for civil and human rights, meditating in the modern age on the distance traveled since the days of Jim Crow and segregation.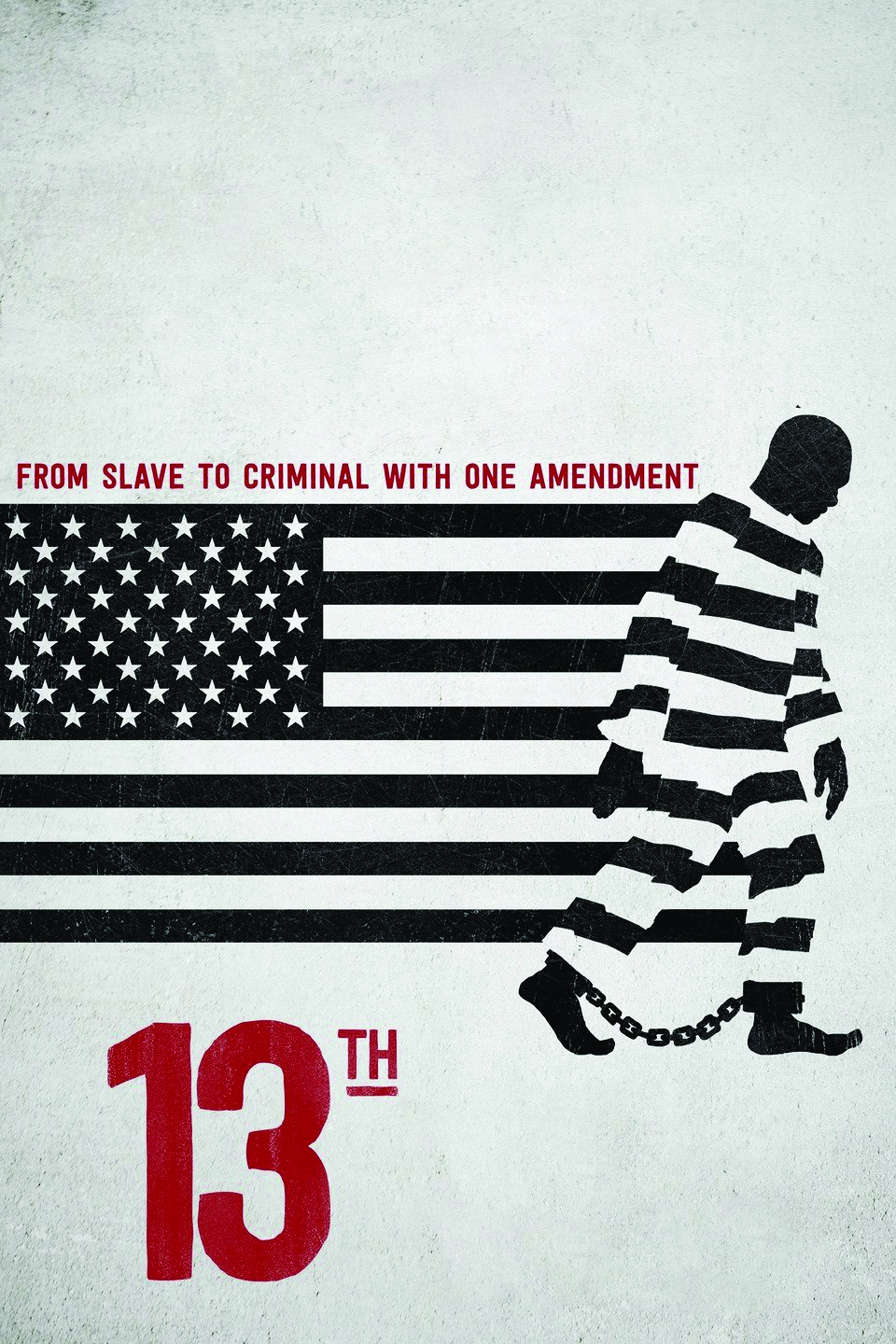 Film Screening: 13th
Tuesday, Feb.13, 5:30 p.m.
Villard Square Community Room
The title of Ava DuVernay's extraordinary and galvanizing documentary refers to the 13th Amendment to the Constitution, which reads, "Neither slavery nor involuntary servitude, except as a punishment for crime whereof the party shall have been duly convicted, shall exist within the United States." With a potent mixture of archival footage and testimony from a dazzling array of activists, politicians, historians, and formerly incarcerated women and men, DuVernay creates a work of grand historical synthesis.
Film Screening: The Barber of Birmingham
Saturday, Feb. 17, 11 a.m.
East Ellipse Community Room
Academy Award-nominated The Barber of Birmingham movingly portrays the unsung "foot soldiers" of the civil rights movement through the personal story of 85 year-old barber James Armstrong, who carried the American flag in the epic 1965 "Bloody Sunday" Selma voting rights march, and spearheaded efforts to integrate public schools in Alabama.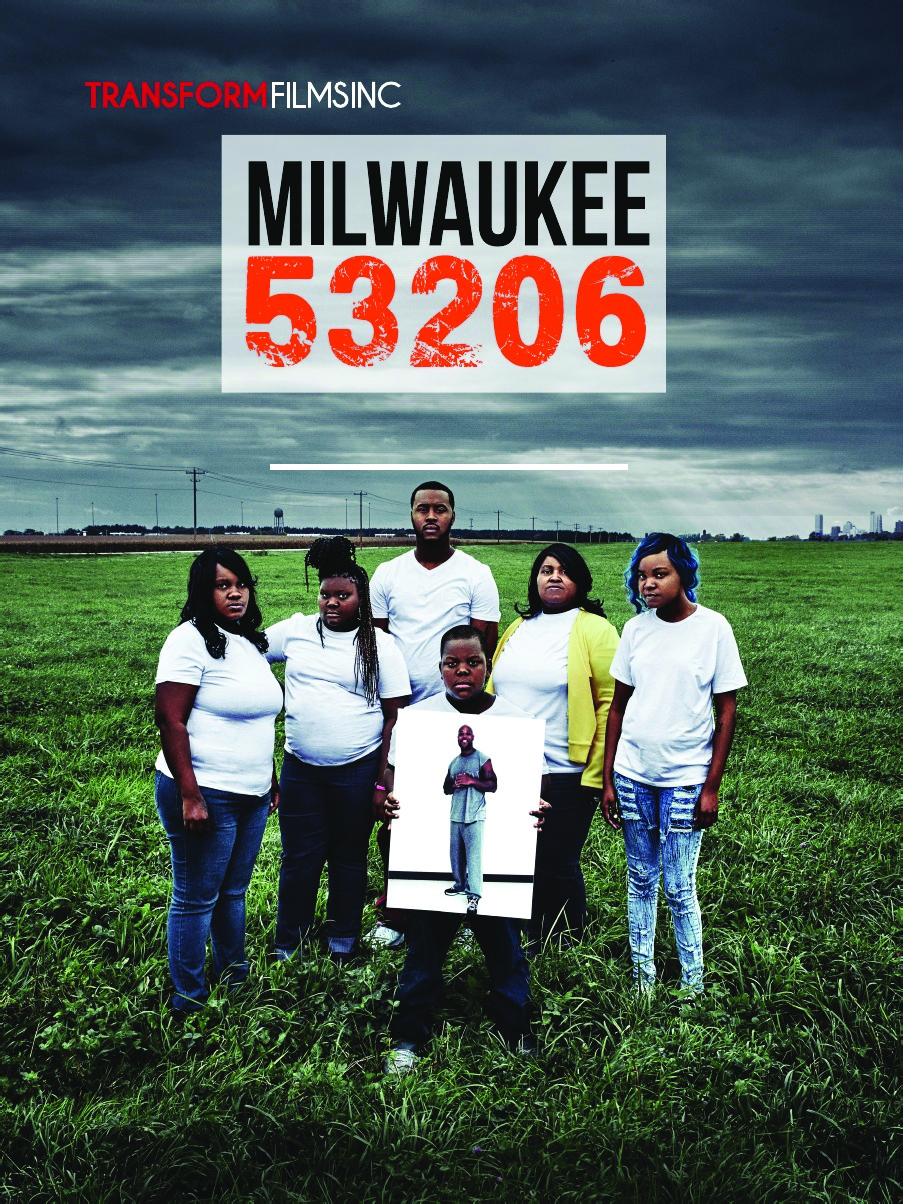 Film Screening: Milwaukee 53206
Monday, Feb. 19, 6-7:30 p.m.
Central Library Community Room 1
In the 53206 zip code in Milwaukee, 62% of adult men have spent time in jail or prison - the highest percentage of incarceration for a zip code in the United States. Milwaukee 53206 documents the story of three families caught in this destructive cycle of incarceration.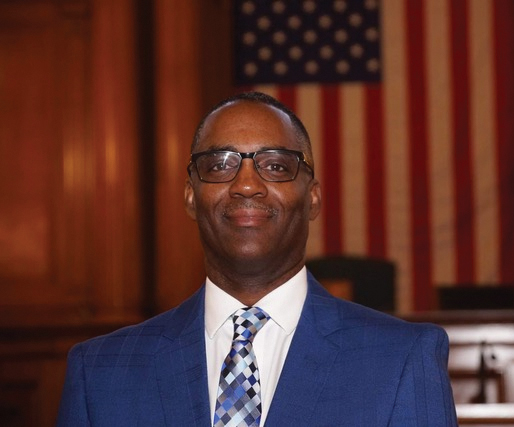 How We Got Here with Reggie Jackson
Monday, Feb. 26, 5-7 p.m.
Tippecanoe Branch Community Room
Reggie Jackson of America's Black Holocaust Museum will take a look back at the history of structural and institutional racism in America and its direct impact on the lives of Native Americans and African Americans.
From the destruction of indigenous communities and cultures
through current manifestations of racism, such as forced
segregation and the legacies of Jim Crow, he will explore these
ugly parts of American history that are so diffi cult to live with and
talk about openly. He will then examine steps we can take to
alleviate the burdens of this history.
---
Children's* Programming
African Mask Cards
Join a special guest artist from Blk-Art, History & Culture, to make collaged African Mask Cards. *For teens ages 13-18.
Atkinson
Monday, Feb. 5, 4:30-6:30 p.m.
Black History Month Book Jacket Bingo
Test your knowledge of African American children's literature and win prizes with this fun game of Bingo.
Zablocki
Tuesday, Feb 6, 4-5 p.m.
Center Street
Tuesday, Feb 20, 5-6 p.m.
Central
Wednesday, Feb 21, 3:30-4:30 p.m.
East
Wednesday, Feb 28, 4-5 p.m.
Mind, Body and Soul Line Dancers
Mind, Body and Soul Dancers provide step-by-step instructions to Urban Line Dances like The Wobble, Cha Cha Slide, and Cupid Shuffle. Bring the family to get fit and have fun!
Villard Square
Monday, Feb 12, 5:30-6:30 p.m.
Black History Month Read-In
Alderwoman Milele A. Coggs invites families to listen to heartfelt stories. Craft and light refreshments included.
Martin Luther King
Wednesday, Feb 21, 5:30-7 p.m.
African American Inventors
Red means stop and green means go. Learn about Garrett Morgan who invented the traffic light in 1923 and other ingenious African American inventors.
Atkinson
Monday, Feb 26, 4:30-5:30 p.m.
Black History Month Jeopardy
Test your knowledge of African American History and win prizes!
Capitol
Tuesday, Feb 27, 4-5 p.m.
Pottery Poetry
Get inspired by the history of Dave the Potter, an artist, poet and slave who carved poems into his pottery. Create your own work of art.
Tippecanoe
Tuesday, Feb 27, 4-5 p.m.