Job Seeking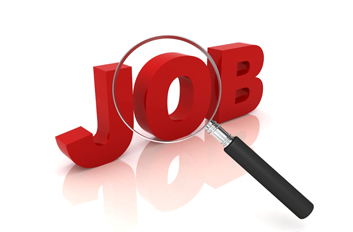 Let the Milwaukee Public Library help with your job search. The Milwaukee Public Library offers a number of online and print resources to assist job seekers. Listed below are resources available at Milwaukee Public Library and in the Milwaukee area on conducting job searches, applying for jobs, and writing cover letters and resumés. For more information please contact us.
---
Drop-In Job Help!

A job trainer specialist is available at select library locations to help you learn how to complete online job applications, write a resumé online, search online job listings, and obtain a free e-mail account.
---
Job Searching
General
Government
---
Cover Letter and Resume Help
Job Skills
---
Books and More
Milwaukee Public Library has a large collection of books and other materials that can help with anything from interview skills to resume templates. Click a category below to see titles available for check out:
Upcoming Drop-in Job Help!
December 14, 2019
1:00 PM
Need help getting a job online? A job trainer specialist…
December 16, 2019
12:00 PM
Need help getting a job online? A job trainer specialist…
1:00 PM
Need help getting a job online? A job trainer specialist…
December 17, 2019
1:00 PM
Need help getting a job online? A job trainer specialist…
1:00 PM
Need help getting a job online? A job trainer specialist…
4:30 PM
Need help getting a job online? A job trainer specialist…
December 18, 2019
1:00 PM
Need help getting a job online? A job trainer specialist…
1:00 PM
Need help getting a job online? A job trainer specialist…
2:00 PM
Need help getting a job online? A job trainer specialist…
December 19, 2019
10:00 AM
Need help getting a job online? A job trainer specialist…
December 20, 2019
10:00 AM
Need help getting a job online? A job trainer specialist…
2:00 PM
Need help getting a job online? A job trainer specialist…