About MPL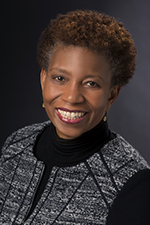 Welcome from City Librarian Paula Kiely
A new year brings a host of new opportunities to visit and explore your Milwaukee Public Library.
Special events are already on the calendar including the Martin Luther King, Jr. Day celebration, Black History Month events and Browser's Book Bash, as well as weekly events at all our libraries. We'll be opening the Good Hope Branch this year and will continue to move forward on the development of the new Martin Luther King and Capitol Branch Libraries.
The 2010s were an exciting time for Milwaukee Public Library with the advent of e-books, downloadable music, mixed-use development branch libraries, hotspots, and an increase in program attendance and meeting room use.
We look forward to serving you in this new decade and hope you'll join us as we explore new ways to read, learn and connect at your Milwaukee Public Library.
Vision
MPL is an anchor institution that helps build healthy families and vibrant neighborhoods – the foundation of a strong Milwaukee.
Mission
Inspiration starts here – we help people read, learn, and connect.
Strategic Plan
MPL 2020 Our Plan for the Future