About MPL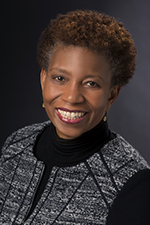 To our Community:
On March 16, in consultation with Milwaukee's Commissioner of Health, the Mayor, and members of the Board of Trustees, Milwaukee Public Library made the heartbreaking decision to close all locations to the public. With the new Stay at Home orders issued from both the city and the state, our reopening date has been postponed until further notice. Please know we are still here, available to help you and to make sure you have access to the many resources available through www.mpl.org
For the more than 100,000 students now learning from home, a great place to find tutoring, math games, language classes, and many resources to help with homework is LibraryNow. Most students, including all those attending MPS schools, can simply start by logging in with their student ID numbers.
While you grown-ups stay safe at home, take some time each day to log onto our website and discover some of our many online resources you may have been too busy to notice in the past.
Start up your OverDrive account and check out a book on your favorite device. Browse our historic photo archive of images from "old Milwaukee." Check out Freegal Music or Hoopla for free access to music, movies, audiobooks, and more. Take a 6-week online class with Gale Courses. RBdigital Magazines allows you to download digital copies of popular magazines. And NewspaperARCHIVE is offering free access to historic and everyday news articles from every state in the U. S. and around the world.
We'll be adding links to booklists and story time videos as well. We've begun a page for our website entitled "Stay Connected" that we'll add fresh content to as often as possible. We will also be providing unique content on our social media channels, so follow us on Twitter, Facebook, Instagram, YouTube and LinkedIn. Just search "Milwaukee Public Library."
While we need to keep our doors closed to do our part in the effort to keep our community safe, we certainly won't stop our service. Our Mission Statement promises that we will help people read, learn, and connect. We plan on keeping that promise now more than ever.
Vision
MPL is an anchor institution that helps build healthy families and vibrant neighborhoods – the foundation of a strong Milwaukee.
Mission
Inspiration starts here – we help people read, learn, and connect.
Strategic Plan
MPL 2020 Our Plan for the Future