About MPL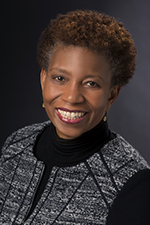 Welcome from City Librarian Paula Kiely
It was a very exciting and rewarding 2016 for the library, filled with many opportunities to work with community partners, meet and greet our customers, implement new programs and services, and expand our service to the people of Milwaukee.
We got LOUD at Central last year. This year we get to bring that excitement to our branch libraries. Library Loud Days will extend to our neighborhoods this year with new programs and the chance to raise the roof of a library near you!
Your library team has been hard at work on a partnership with Milwaukee Public Schools that will place a library card in the hands of every student, connecting them to their Milwaukee Public Library and all it has to offer. Watch for more information on this website about LibraryNOW.
This spring MPL will once again take part in Big Read MKE featuring "In the Time of the Butterflies" by Julia Alvarez. The kick-off event is scheduled for Saturday, April 8, 11 a.m.-1 p.m. at Central Library. Plan to join us!
As always, we'll provide you and your family with free programs, author visits, computer classes, job help, tutoring, story times, book recommendations, 24/7 online access...everything you've come to expect at your library.
Vision
MPL is an anchor institution that helps build healthy families and vibrant neighborhoods – the foundation of a strong Milwaukee.
Mission
Inspiration starts here – we help people read, learn, and connect.
Strategic Plan
MPL 2020 Our Plan for the Future