Tax Resources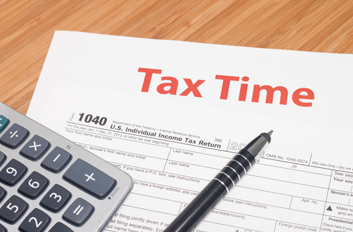 Need Information About Taxes?
Milwaukee Public Library has resources that can help.
At Your Local Library
2019 tax forms will be available at your local library branch, beginning Tuesday, January 21, 2020. You can also view these forms online, print them yourself at the library for 15¢ per page, or order them via phone from the IRS.
Wisconsin Dept. of Revenue - Milwaukee
In-person: 819 N. 6th St. Rm. 408
Phone: (414) 227-4000
Fax: (414) 227-4405
Hours: Monday-Friday, 7:45 am - 4:30 pm
Refund Status - Phone
Milwaukee (414) 227-4907
Madison (608) 266-8100
Toll Free (866) 947-7363
E-Filing: www.revenue.wi.gov/eserv
Federal Taxes
IRS Website: Your first stop for online information about federal taxes, forms, and other information.
Internal Revenue Service - Milwaukee
In-person: 211 W. Wisconsin Avenue - NOTE: Appointment required.
Services provided
Office hours: Monday-Friday, 8:30 am - 4:30 pm
Phone: office information: (414) 231-2100; appointment scheduling: 844-545-5640
(Appointment scheduling hours: Monday-Friday, 7 a.m. to 7 p.m.)
IRS National Phone Numbers
Individuals: 1-800-829-1040
Businesses: 1-800-829-4933
Ordering Forms: 1-800-829-3676
Refund Status: 1-800-829-1954
Hours: Monday-Friday, 7:00 am - 10:00 pm
E-Filing: www.irs.gov/Filing
Local Tax Preparation Assistance
The AARP runs tax help programs at some of the federated suburban libraries. Those sites and times will be updated here when available.
VITA: The IRS's Volunteer Income Tax Assistance Program runs sites across the city. Go to this link and enter your zip code to find sites near you.
The Milwaukee Social Development Commission runs VITA sites as well.
While the City of Milwaukee System does not have tax help, there are other libraries and organizations that offer assistance