The Rare Books Collection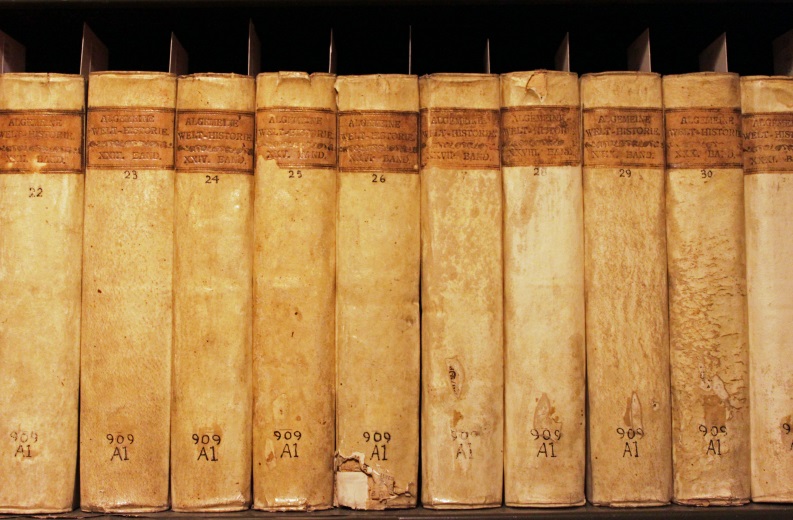 The Milwaukee Public Library's rarities collection gathers, preserves, and provides access to significant materials of historic and aesthetic value for the people of the City of Milwaukee and future generations of residents. Through the rarities collection, the Library acts to preserve Milwaukee's intellectual heritage and to preserve the collective memory of its cultures.
Although broad in scope, the collection has certain strengths that are developed as the opportunity arises:
Natural History, especially ornithology
Bibles and early religious materials
Native Americans, especially tribes native to Wisconsin
Local History
Milwaukee advertising
Book arts and alternative publications
Using the Collection
Materials from the rare books collection do not circulate, and the stacks are closed to the public, however all materials are accessible for viewing or research upon request. Call the Art, Music, and Recreation department at 414-286-3071 to request an item. The materials in rarities may be searched by using the library's catalog. Annual completion of a Special Collections Use form is required and will be kept on file in the art department.
Online Collections
Three collections from the rare books collection are available for viewing online.
Dr. James Cameron Pamphlet Collection
Milwaukee Historic Trade Card Collection
Wisconsin Concert Poster Collection
Upcoming Rare Books Events
February 28, 2017
12:00 PM
Rare Books Spotlight Exhibit inside the Richard E. and Lucile Krug Rare Books Room at Central
The Spotlight Exhibit Series will showcase rotating exhibits from the…
March 6, 2017
6:00 PM
Meet the Author: Kathie Giorgio inside the Richard E. and Lucile Krug Rare Books Room at Central
Meet award-winning author Kathie Giorgio as she shares stories from…
March 18, 2017
2:00 PM
Frank Lloyd Wright remains one of the most influential architects and…
March 27, 2017
6:00 PM
Playing Through the Fence is part memoir, part self-help for emerging…