About MPL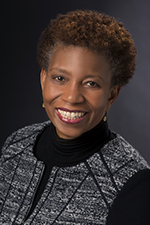 Welcome from City Librarian Paula Kiely
Leave inside voices at the front door!
Milwaukee Public Library is dispelling the notion that libraries are silent establishments that collect books with the launch of Library Loud Days, an event series offering free, fun and unquiet events.
To kick things off, Central Library will host a free concert on July 28 with New Age Narcissism, a musical collective from Milwaukee's Riverwest neighborhood.
Following the concert, Central Library will bring its resources and experiences to the public through interactive workshops that revolve around the world of music. You can participate alongside Milwaukee Public Library staff, members of New Age Narcissm and hip hop and R&B disc jockey Reggie Brown. Listen to and browse the Library's vinyl collection of over 12,000 albums, make your own sound at an experimental music station and discuss the Milwaukee music scene.
Being loud in the library is a new way of thinking. We may have more than 2 million books on the shelves, but the library is much more than that. It's a destination for our neighbors to make meaningful connections, learn new technologies, use their creativity and more. We want to bring the library to life and attract people that do not regularly visit the library.
Library Loud Days is part of an ongoing campaign to engage the Milwaukee community and make Milwaukee Public Library locations modern and culturally relevant destinations full of energy and excitement. The goal is to make noise in the community and showcase all of the resources the libraries have to offer and help local familes learn, grow and succeed.
Join us at the library and Get Loud!
Vision
MPL is an anchor institution that helps build healthy families and vibrant neighborhoods – the foundation of a strong Milwaukee.
Mission
Inspiration starts here – we help people read, learn, and connect.
Strategic Plan
MPL 2020 Our Plan for the Future