About MPL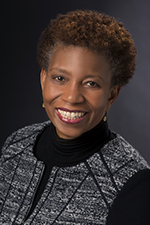 Welcome from City Librarian Paula Kiely
This month we have two great poetry programs scheduled for the Central Library's Centennial Hall. On Saturday, February 13 at 2 p.m. join Milwaukee Poet Laureate Matt Cook and friends for "Lost and Found Poetry," a celebration of words found on our streets, in the air, taken from overheard conversations, from reassembled, texts, old newspapers, from the packages of our everyday lives. Guest poets include former Milwaukee Poet Laureate Susan Firer, Philo T. Ogden, Timothy Kloss and more.
Then on Saturday, February 20 at 7 p.m., Milwaukee Public Library is proud to welcome the fifth inaugural poet of the United States, Richard Blanco for "Celebrating Self," an evening celebration of poetry, stories and self. Blanco made history when chosen as the youngest, first Latino and openly gay writer to serve as U.S. inaugural poet. He read "One Today," an original poem he wrote for the occasion, at President Barack Obama's inauguration ceremony.
Join us for these great performances and bring a little poetry into your life. Ask your librarian for recommendations on poetry available at your Milwaukee Public Library.
Vision
MPL is an anchor institution that helps build healthy families and vibrant neighborhoods – the foundation of a strong Milwaukee.
Mission
Inspiration starts here – we help people read, learn, and connect.
Strategic Plan
MPL 2020 Our Plan for the Future