About MPL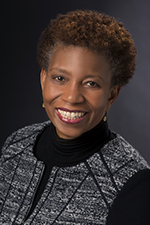 Welcome from City Librarian Paula Kiely
Milwaukee Public Library employees answer a lot of questions every day – when is the library open? What location is closest to me? Is the latest bestseller available? Can you help me download a book to my device? What programs are available for teens? Children? Seniors? But the most vexing question of them all is "Do libraries really matter anymore?"
For those who still perceive the public library as only a warehouse of books, here are some highlights from the MPL 2020 Progress Report:
● More than 9,000 children attend Teacher in the Library sessions each year
● Hundreds of teens visit the library's Teen Job Fairs to learn how to apply for a job and to set up interviews with local businesses
● An average of 4,500 reservations are made annually for the library's meeting room spaces
● Milwaukee Public Library has renovated three branches into mixed-use developments and is in the process of building a third
● More than 6,000 free programs are offered annually at the library for patrons of all ages
● Education and Outreach Services provide 280 senior van site visits, 400 child care deliveries, and average 100 school and nursing home deliveries each year
● More than 13,500 people are friends of the library's Facebook page
Libraries matter. Less than $100 of each Milwaukee household's annual tax bill supports 13 libraries, a 24-hour express library, and provides access to over a hundred online databases, thousands of programs, millions of books, and countless experiences. It's a pretty good value for so much more than a book store.
Vision
MPL is an anchor institution that helps build healthy families and vibrant neighborhoods – the foundation of a strong Milwaukee.
Mission
Inspiration starts here – we help people read, learn, and connect.
Strategic Plan
MPL 2020 Our Plan for the Future