Forest Home
Construction has begun on the replacement of the Forest Home Library with a project on Historic Mitchell Street. The library is slated to open in the fall of 2017.
Forest Home Library, 1432 W. Forest Home Ave., will be replaced with a mixed-use facility within an historic 5-story building at 906-910 W. Historic Mitchell Street including:
Nearly 23,000 square foot library spread across three floors
Flexible open spaces, huge windows, more computers & technology, a larger community room than the current location at Forest Home, and a "makerspace."
60 apartment units including eight townhouse units in back and seven rooftop "garden" units
Restoration of original historic architectural elements of the building
Proposed designs courtesy of HGA Architects: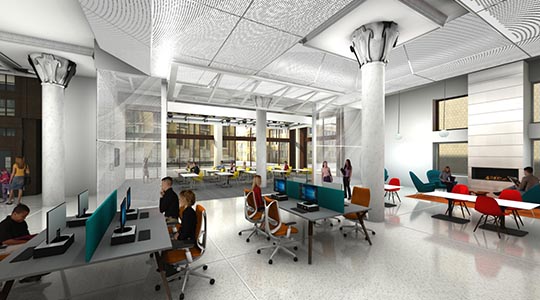 Interior view of the community room looking out onto Mitchell Street.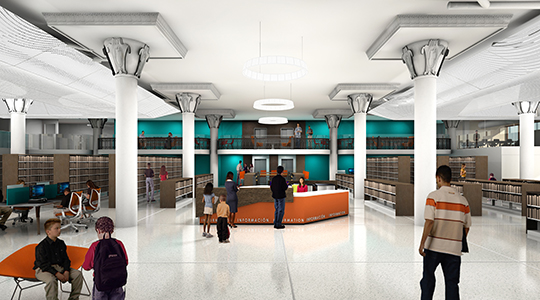 Interior view of the main service desk and mezzanine area (Please note: this is not the final color palette).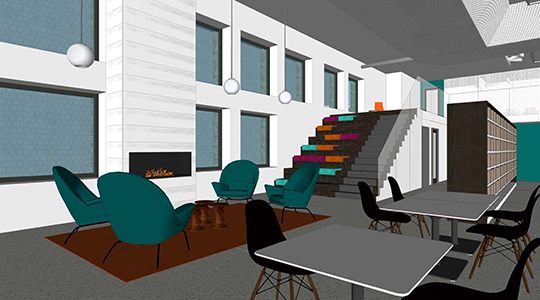 Interior view of the fireplace and social stair to the mezzanine.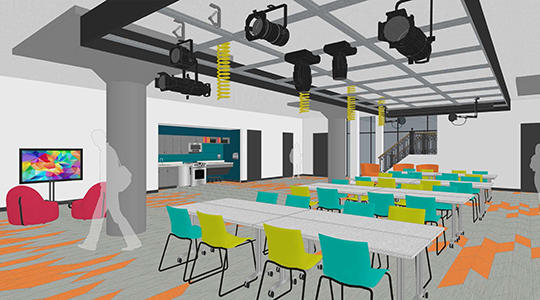 Flexible makerspace in the lower level of the library.