Volunteer at the Library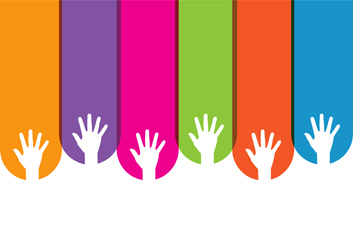 Be the Spark. Inspire People to Read, Learn, and Connect.
Volunteers play a vital role at Milwaukee Public Library. By donating time, talent and skills, they support and enhance the library's programs, services and mission.
Why do people volunteer at Milwaukee Public Library?
Interest in the library
Desire to help support and enhance library programs and services
Enjoy the satisfaction of helping others
Interested in a career in library and information services
Need to complete a community service requirement for High School & Post-Secondary School
Current Volunteer Opportunities
How can I become a volunteer?
Complete an online application (For applicants over 18 ONLY.)
OR Complete application online, print, and mail or fax to the library.
OR Print out pdf of application, fill in form, and mail or fax to the library.(Signature of parent or guardian is required for volunteer applicants under 18.)
Sign and obtain the signature of a parent or guardian if necessary.
Return signed application:
By Mail:
Office of Volunteer Services
Milwaukee Public Library
814 W. Wisconsin Avenue, Milwaukee, WI 53233
In Person:
To a librarian at any Milwaukee Public Library
By Fax:
(414) 286-3831
Your completed application will be reviewed, and if there are any possible matches with currently available volunteer opportunities, we will contact you. You may also be asked to participate in an in-person interview.