Historic Photo Negatives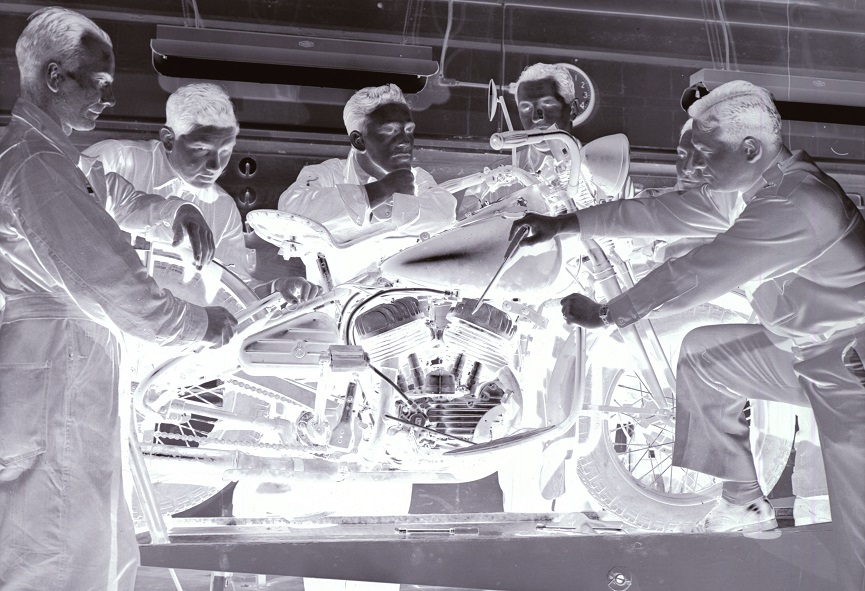 Historic Photo Negatives
These historic photo negatives may be viewed by appointment in the Archives Reading Room at Central Library. Please consult the finding aid or index for the collection to make as specific a request as possible. Appointments may be requested by contacting staff in the Frank P. Zeidler Humanities Room at 414-286-3061.
Return to main Historic Photo Archives page.
August Riemenschneider Glass Negatives Collection (MHP-26)
finding aid
Glass plate negatives depicting images of the Milwaukee Fire Department
in the early 1900s, including the District Chiefs and their employees.
Farber Collection (MHP-25)
No finding aid or index available
Historic Negative Collection (MHP-51)
Finding aid available at the Humanities Desk (print only)
Wehle Collection (MHP-24)
No finding aid available
Wilson Streetcar & Locomotive Collection (MHP-19)
finding aid
This collection is comprised of 1,346 black and white negatives mostly of streetcars and interurbans, though some locomotives are included with the negatives. Also included are 356 black and white photographs of locomotives. The rail and streetcar lines covered are mostly The Milwaukee Electric Railway & Transport Co. (TMER&T), the Chicago & Northwestern (C&NW) and the Chicago, North Shore & Milwaukee (CNS&M) and other railroads from the continental United States.