The Great DVD-Genre-Sort Project @ Temp East
What is a Library Team to do when CountyCat is down for the day?Â
Special Projects!Â
During our big system-wide upgrade yesterday, Temp East Library kept busy by beginning the monumental task of re-shelving our DVD collection into genres.
You may have noticed new codes appearing on our DVD labels: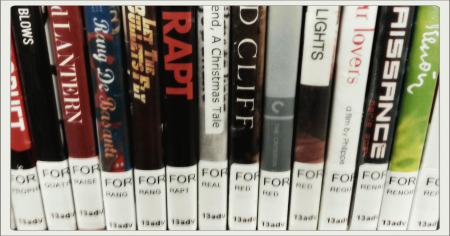 The example above is FOR, which stands for the Foreign Film genre. DVDs in this category are filmed in languages other than English and/or countries outside of the United States.
The major benefit of genre-labeling and shelving will be easier browsing for all of you, our patrons. Instead of doing complicated searches in the catalog, East Library staff will now be able to point sub-title lovers right to the Foreign Film section. Hooray!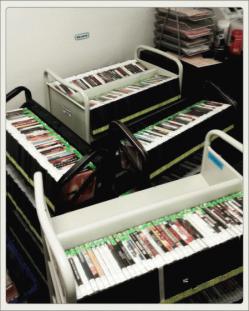 Using many trucks and much arm muscle, the East team sorted and shelved the Action/Adventure, Animation, Comedy, Drama, and Foreign Films yesterday.
 As this project is "in progress" here at Temp East, we appreciate your patience as we continue to make changes. Don't be afraid to ask for help locating your favorite film or TV show!Â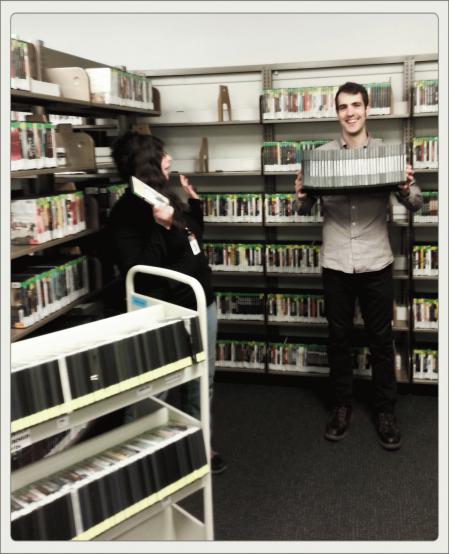 Stop by soon to start browsing our awesome DVD collection!
Â
Â
Â
Â