Beat the Summertime Blues with MPL's Book Bingo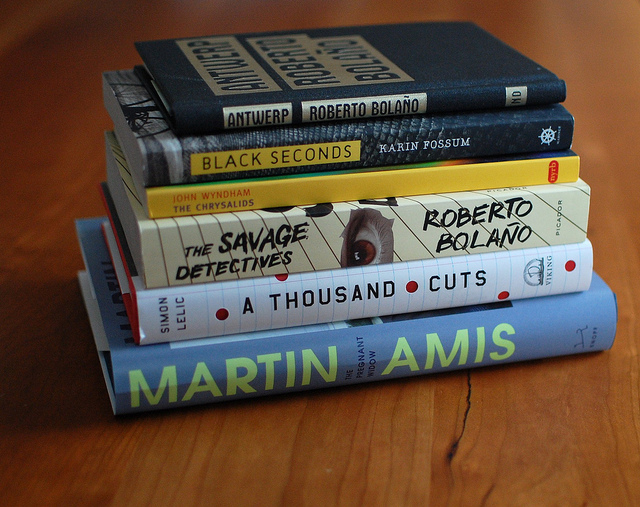 Image by Flickr User J. Mark Bertrand
Has the wait list for Grey got you feeling blue? Are you bummed by your normal beach reading fare? Or maybe you're just wildly jealous of all the Super Readers and their summer reading fun? The solution is simple: The Milwaukee Public Library Book Bingo for Adults!
That's right, in case you were not already aware, we're actually letting the adults in on the summer reading fun this year. While you won't be able to read your way to a free personal pizza like in the good old days, you will be able to read your way towards entries in a drawing for other fabulous prizes. Of course, the drawing is just the icing on the cake, because the real reward of summer reading is the joy you get from reading. And in the case of the Summer Reading Bingo Cards (available at your local library branch), you'll be encouraged to possibly branch out from your normal bedside books. If you're having trouble filling in a spot of one of the more unique spots on your bingo card, definitely check out the book lists on the Book Bingo page, there's lots of suggestions for books with blue or red covers, one word titles, or numbers in the title.
So what are you waiting for? Stop by a library, get your Book Bingo Card, and read your way through the summer and get extra rewarded for doing so.