It's On Like Donkey Kong!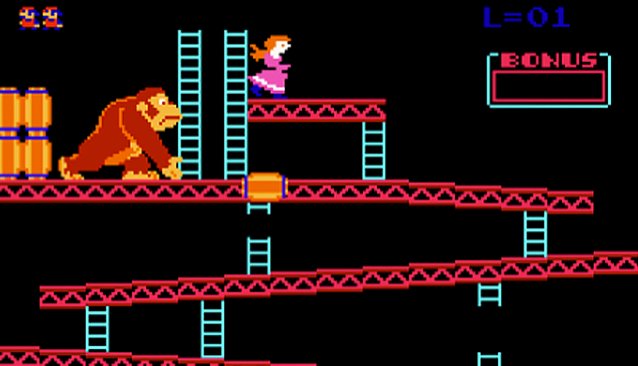 Today marks 33 years since the release of the original Donkey Kong arcade game. Unquestionably part of the pantheon of great early video games, Donkey Kong remains a cultural icon to this day. This is in part due to the game featuring the first appearance of a certain mustachioed everyman in red overalls and cap, though in this first apperance he was a carpenter named Jumpman and not a plumber named Mario. Donkey Kong's legacy resonates even beyond the advent of Mario Mario, as seen in such documentaries as The King of Kong. That movie is available at many Milwaukee Public Library locations, so why not celebrate this little anniversary by stopping by and checking it out? Don't forget to check out some books on early video games while you're at it, like Before the Crash or Super Mario: How Nintendo Conquered America?
Just don't celebrate by throwing barrels at unsuspecting men with mustaches. They're much harder to jump over in real life than in video games.