Celebrating One Year of Service at the Temporary East Branch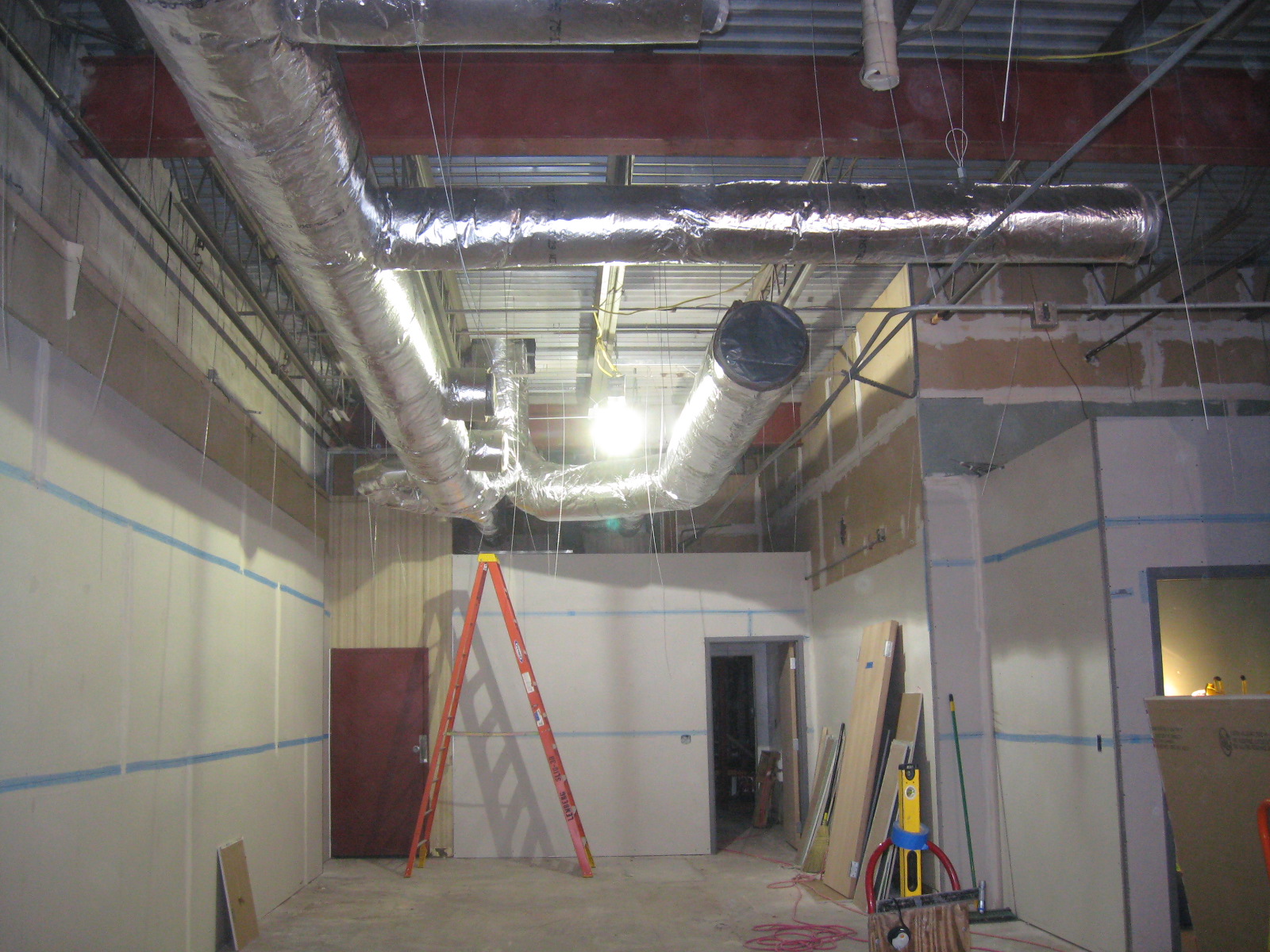 Installing drywall and HVAC
Just over one year ago MPL staff moved into the Temporary East Branch Library, located at 2430 N Murray Ave. While transforming the space from a former pizza joint and a laundromat into our little library wasn't easy, Temp East has really become home. From our beautiful periodical and book displays, to the cozy bookstore feel, and the opportunities to really get to know our patrons, it will be a bit sad to leave Temp East behind. But, for now let's celebrate our year with a walk down memory lane. Enjoy the photos!
Entrance ramp and railing, Young Adult collection, and seating areas.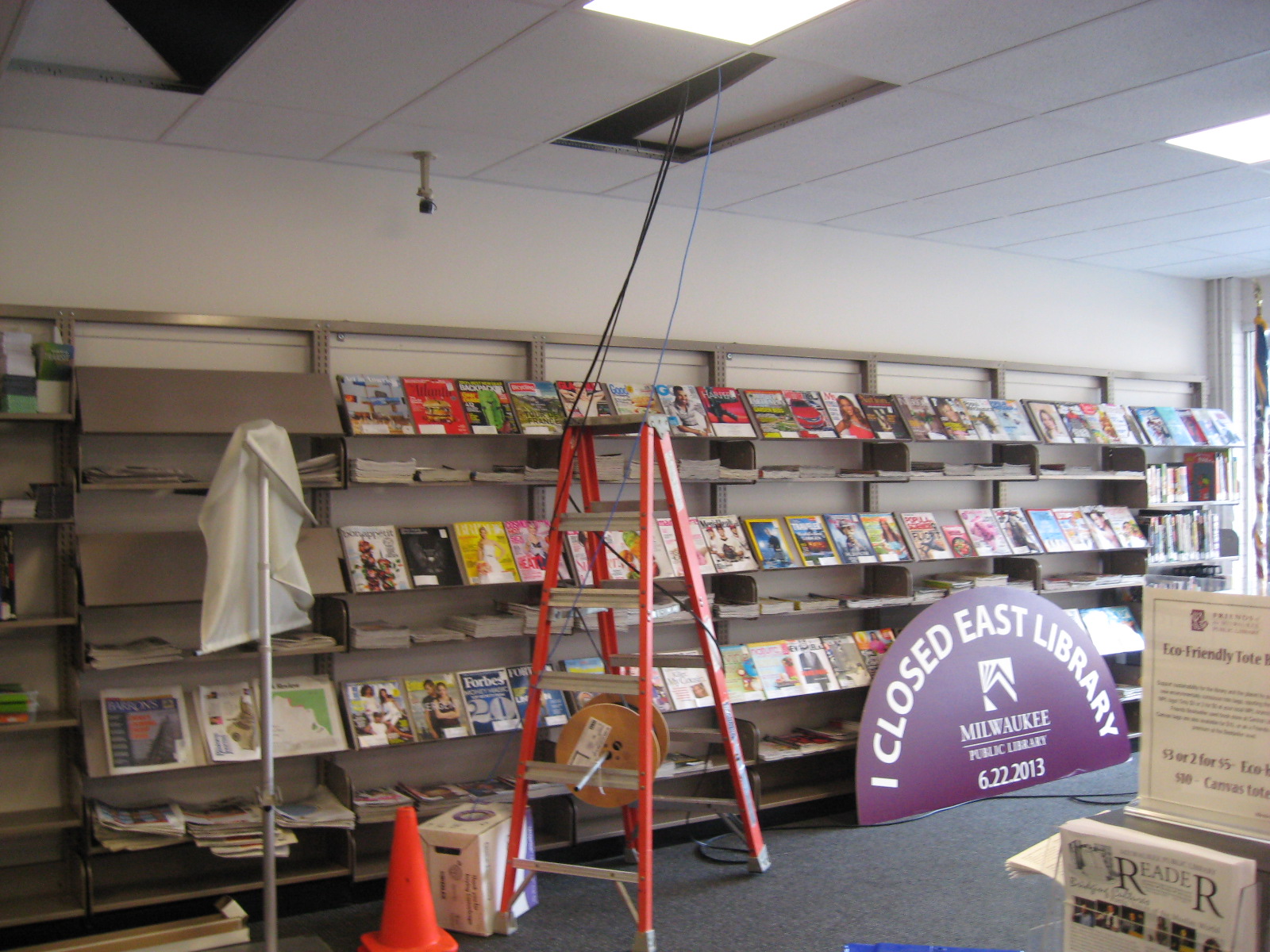 Reference, Periodicals, Newspapers, and Graphic Novels. Networking cables hanging from the ceiling.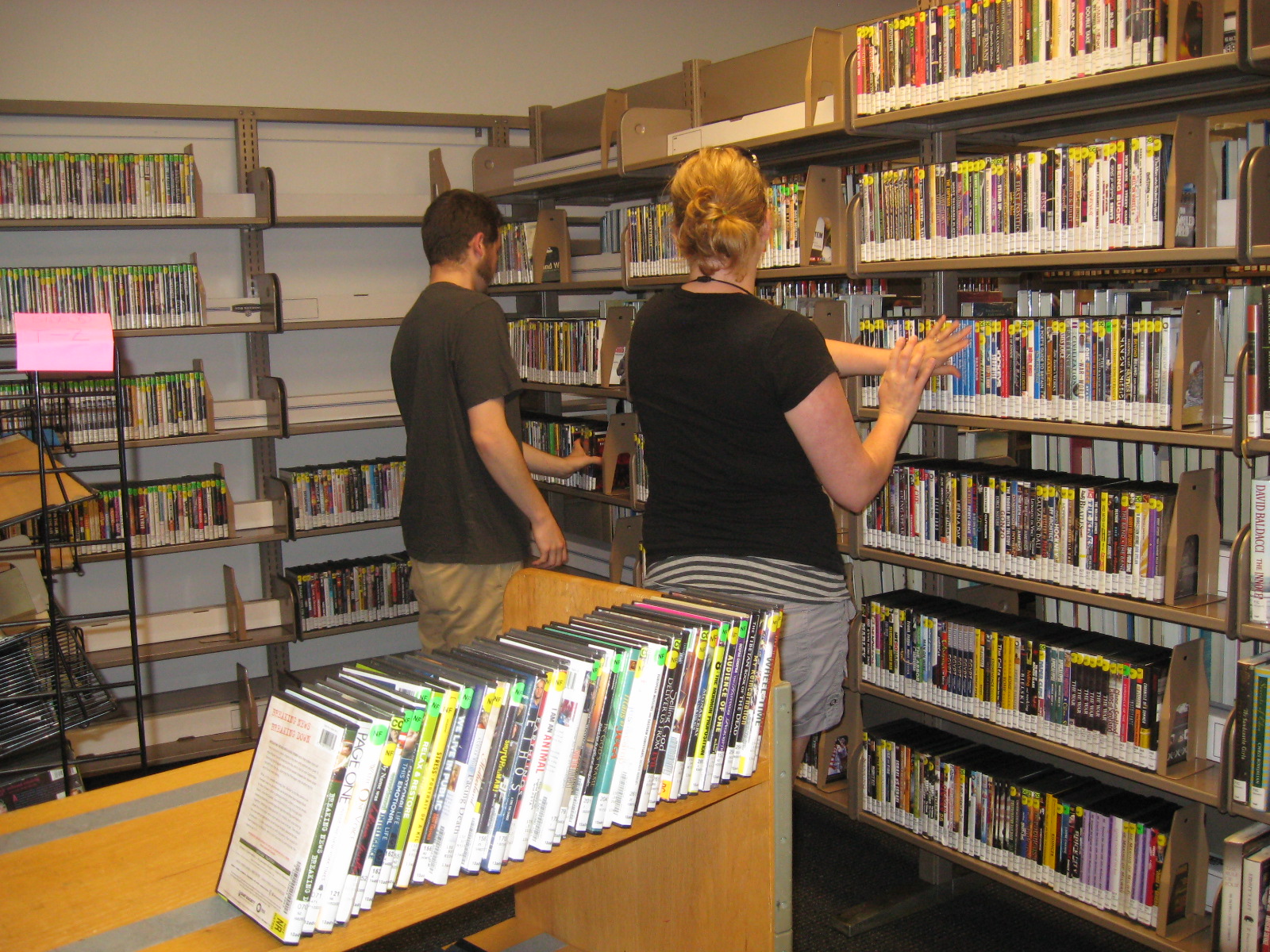 Shelving, shifting, and re-shelving. Everything has to fit.
Thank you too our patrons for sticking with us through this entire process. We can't wait to introduce you to your new library!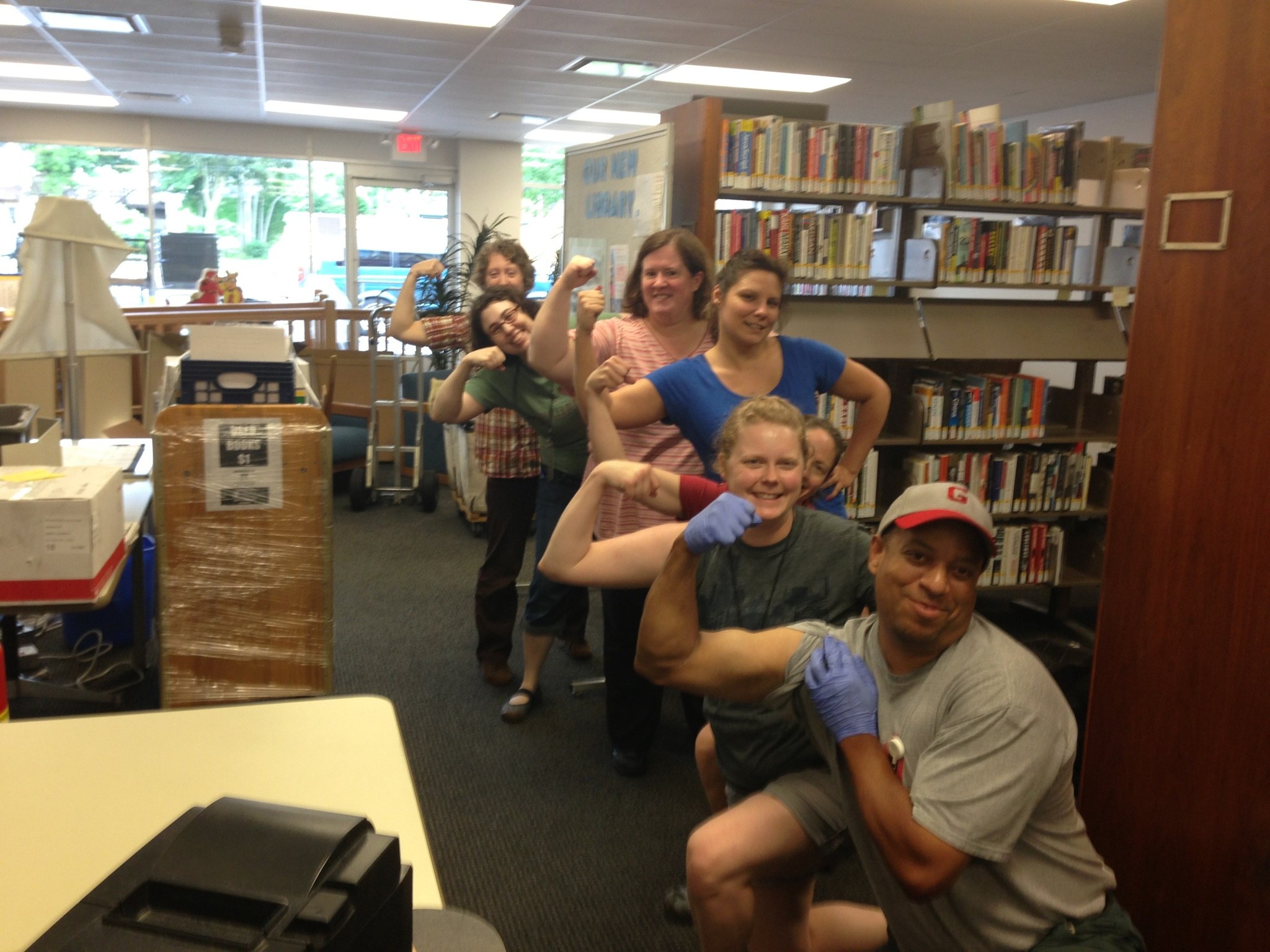 Muscles!