Hard Hat Tour of the New East Branch Construction Site!
On Thursday May 15th, we took a special hard hat tour of the new East Library construction site. While it's mostly still a concrete box, beams went up, sparks flew, and bright light from the huge windows shined in.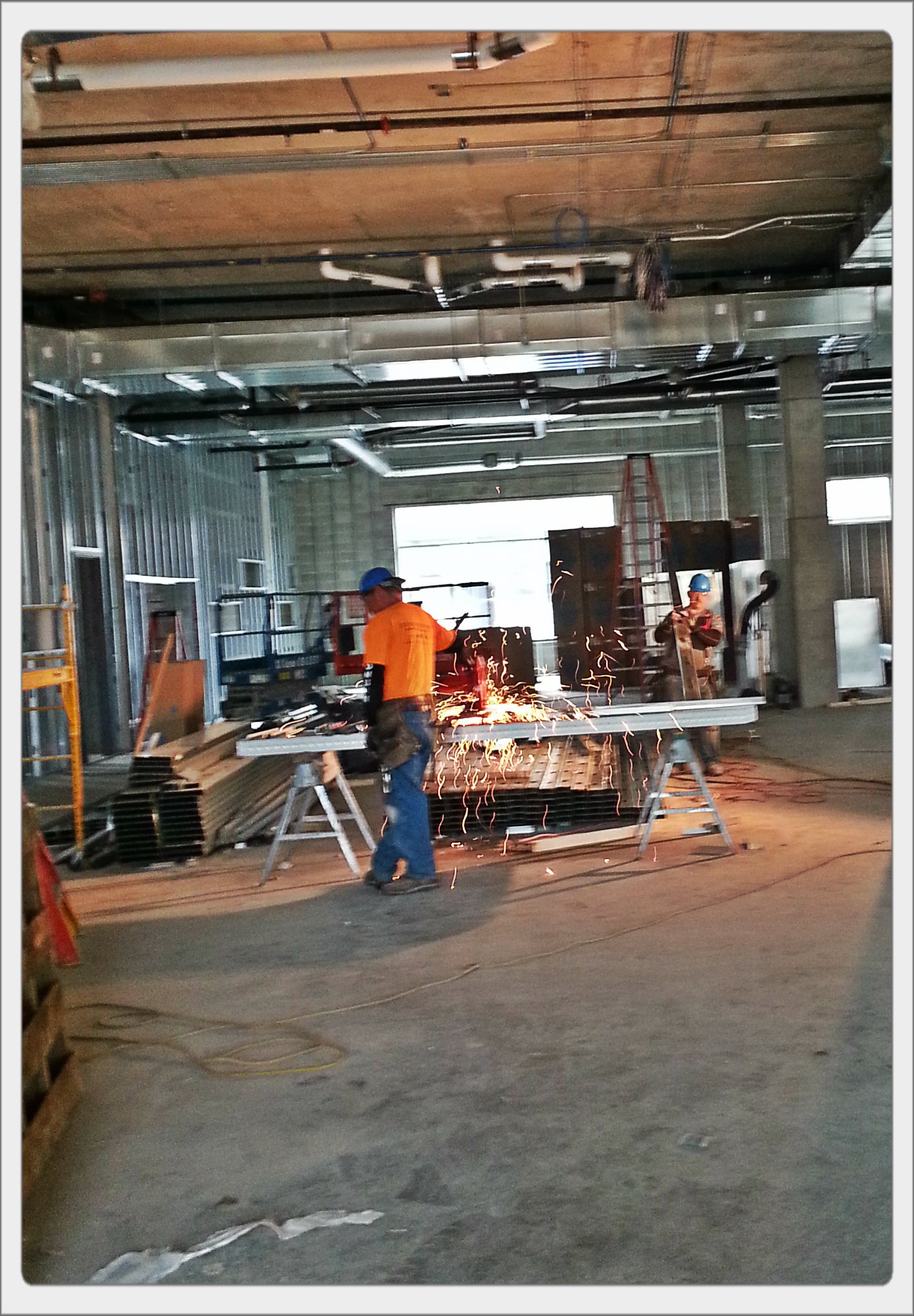 Active construction site
​ ​On our tour the architect pointed out the areas where some of our most exciting new features will be installed, including the community room, laptop bar, teen and kids' areas, and the up-cycled stained glass window panes from the old building.
While we mostly had to use our imagination to envision what the space will ultimately look like, we were able to walk through the roughed out rooms of our new staff area! Overall, the space felt massive, airy, and full of light, making us all very excited about moving in later this year.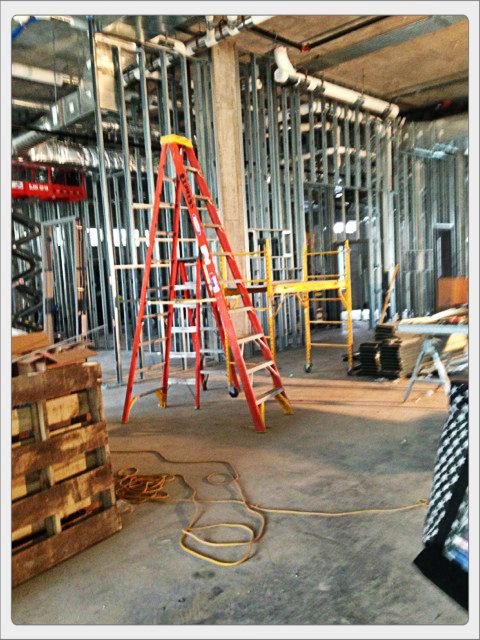 Walls going up for the Staff area and the public restrooms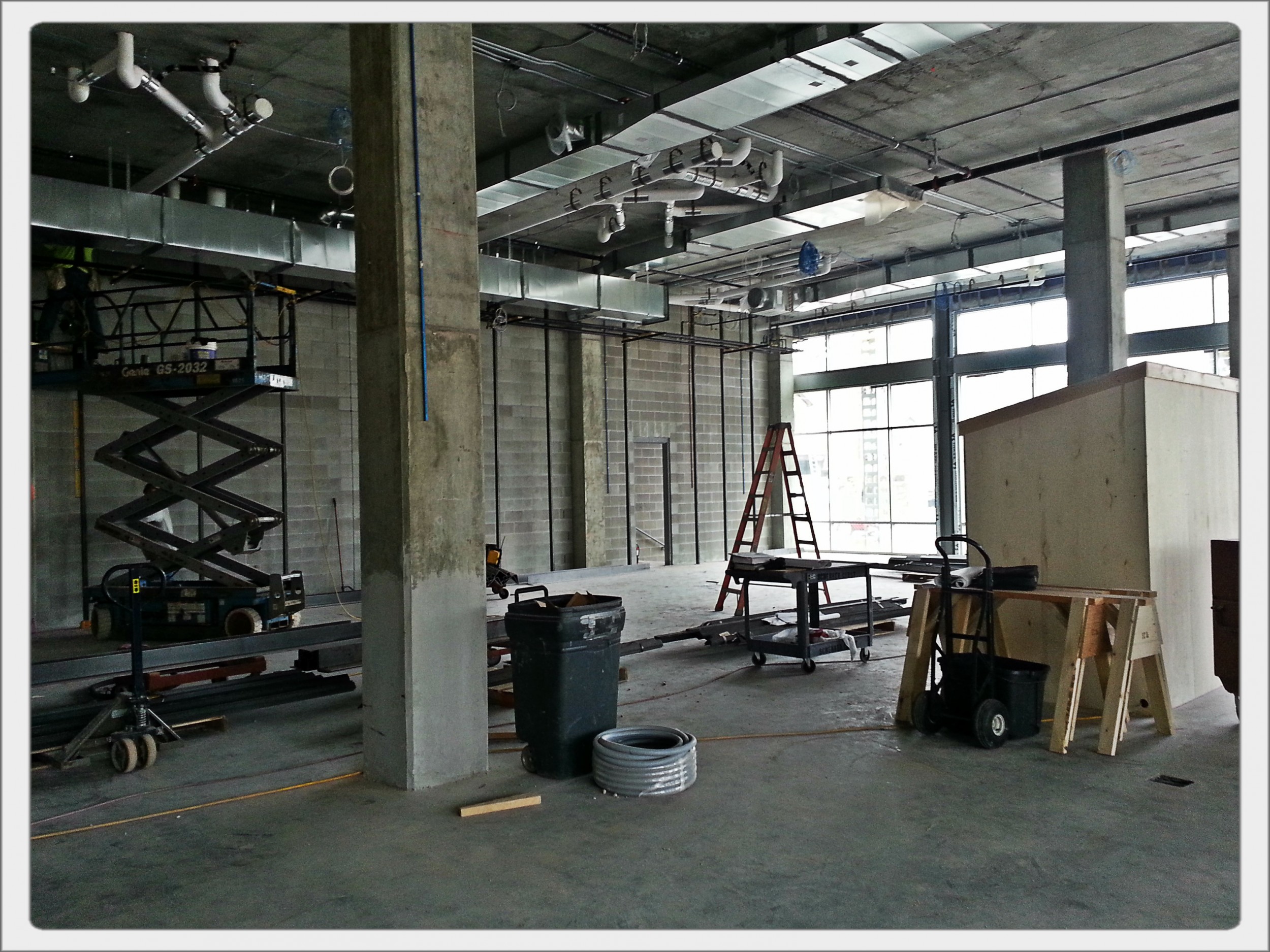 Facing North Avenue
Cramer Street View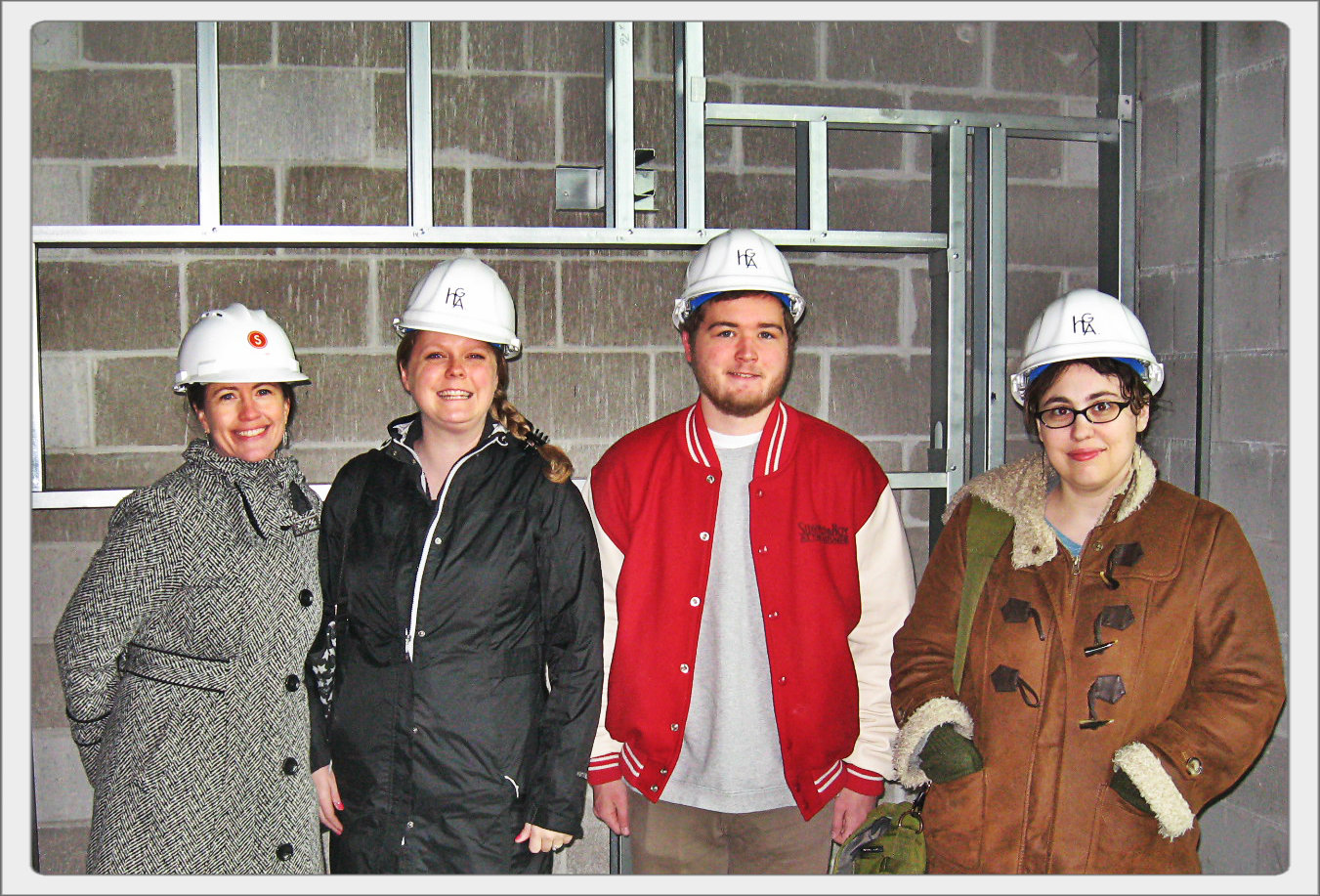 Hard Hats!