Once I Was Cool by Megan Stielstra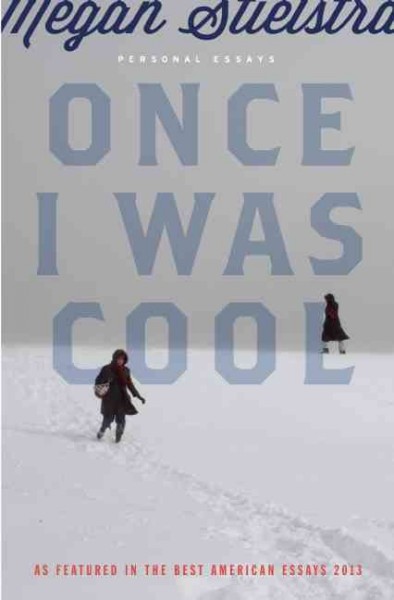 Being "cool" is for the young. I think that once upon a time I was a "cool" guy. I got paid to see bands. I took random road trips to see more bands. To quote the great Warren Zevon, I thought I'd "sleep when I'm dead." I also think I'm waxing nostalgic. I had fun but was I "cool?" Is seeing Blue Oyster Cult over 80 times cool or just obsessive? It's all in how you frame the nostalgia.
In Chicagoan Megan Stielstra's excellent new collection of essays titled Once I was Cool, she dwells upon her life in a nostalgic way that is inspiring in that I don't think she means to be inspiring at all. Life is simply a string of events that we experience as people. Megan Stielstra's life has been a string of events that are relatable and human. And man, oh man, can she write.
She writes about her love for the Aragon Ballroom in Chicago and the meaningful events in life that have occurred around that place. (I love the Aragon myself—I banged my head to some great metal bands over the years there.) Music has a way of defining moments in memories, like a timeline of life based upon bands and concerts. I can relate with Megan's glowing nostalgia. I just can't write it down as well as she can.
She writes about living in Prague and wallowing in Kafka. I know I too have wallowed in Kafka! What the heck is with that cockroach and what is Kafka saying? After multiple readings I still come up with a different explanation every time. That is what I call literature.
Megan also writes about bad dating choices, tripping at the opera, drinking wine and arguing politics with a good friend, seeing a psychic and shooting bunny rabbits.
Simply stated, Once I was Cool is a very cool collection of essays by a writer of great depth and humor. I also assume she's still a pretty cool lady. Cheers for honest writing!
Dan @ Central