Sinner by Maggie Stiefvater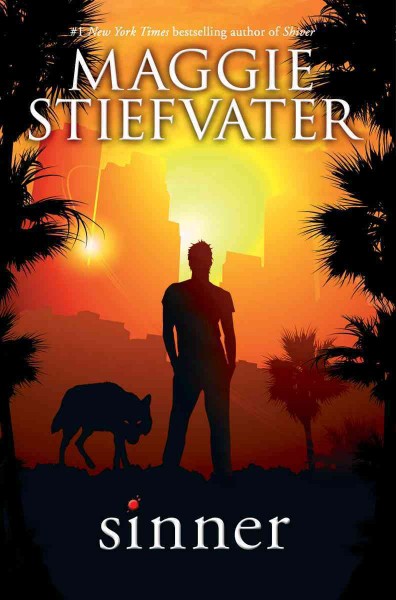 After recovering from a myriad of sins in Mercy Falls, Minnesota, rocker Cole St. Clair is ready to take LA by storm with a new album deal and a reality show. But, Cole is really heading to LA for Isabel Culpepper, the ice queen who simultaneously stole his heart and smashed it under one of her stiletto boots. Can a former junkie, not to mention a former werewolf, survive the temptations of rock star life and prove to Isabel once and for all that all he really wants is her?

Isabel has built a new life in LA and a wall around her heart. She tells herself she never loved Cole St. Clair, even though she still thinks about him every day. When he blows back into her life like the Santa Ana winds, can she expect to be burned again, or can these two sinners manage to heal their damaged souls together?

Sinner is a perfect follow-up to the Shiver Trilogy where we first meet Isabel and Cole, but it can also be read as a stand-alone. Perfect for reading on a hot summer night, you will taste the LA air, see the neon lights, and feel the sand under your own paws. Author Maggie Stiefvater is simply a word magician, and each sentence is so evocative and thoughtful I found myself highlighting entire passages.
If you question whether adults should feel guilty for reading Young Adult, why not be a Sinner? Maggie Stiefvater's work proves why you should be reading YA.