Who's Afraid of Ave Lee? (Me!): Ian Hamilton's International Crime Series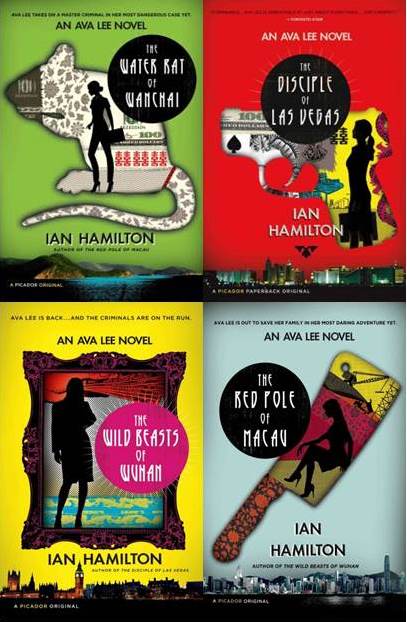 Ian Hamilton has had a range of careers over the span of his life, from journalist to diplomat, but it wasn't until a health scare that he sat down to write his first novel. Ava Lee was the heroine that came to him and so the series was born.
Ava Lee, forensic accountant extraordinaire, is a force to be reckoned with. She's a master of a little known martial art, Bak Mei, with a calm and calculating mind; two things that serve her well when trying to get big money back from very bad men. Along with her Hong Kong partner Uncle, Ava contracts her services out to those with business deals gone awry. From Manila to Macau, Guyana to the Faroe Islands, Ava does what it takes to get millions back into the right hands. She has a strong sense of justice to guide her through all the shady worlds her business takes her, and isn't afraid of anyone or anything (except maybe her girlfriend Maria's hints at moving in together). Ian Hamilton's series is a hit in the U.K. and Canada, and won the Arthur Ellis Awards for Excellence in Canadian Crime Writing. The Water Rat of Wanchai, The Disciple of Las Vegas, The Wild Beasts of Wuhan, and The Red Pole of Macau are currently available in the U. S. Check them out from your library today!