2017 Teen Bootcamp & Job Fair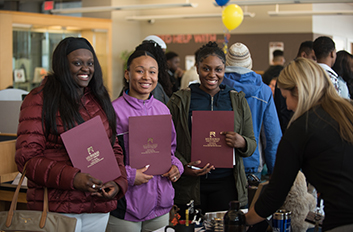 Northside
Wednesday, April 12, 1-3 p.m.
Martin Luther King Library - 310 W. Locust St.
Don't miss your chance to get career information and apply for a job! Both summer and year-round employers will be ready to meet you and give you a job application. This FREE event is just for teens ages 16-19. Come prepared with your resumé and business-appropriate dress attire.
The following employers will be on-site:
Summer Internship opportunities on-site:
ArtWorks for Milwaukee
Express Yourself Milwaukee
Sharon Lynne Wilson Center for the Arts
Wisconsin Conservatory of Music (from 1 p.m.-2:30 p.m.)
MPL Teens: Jobs & Careers
March 26, 2018
1:00 PM
Need help finding a job or creating your resume? Drop…
March 27, 2018
2:00 PM
Need help finding a job or creating your resume? Drop…
March 29, 2018