Now for Something Completely Different! New Rare Books Open House Saturday, July 26th!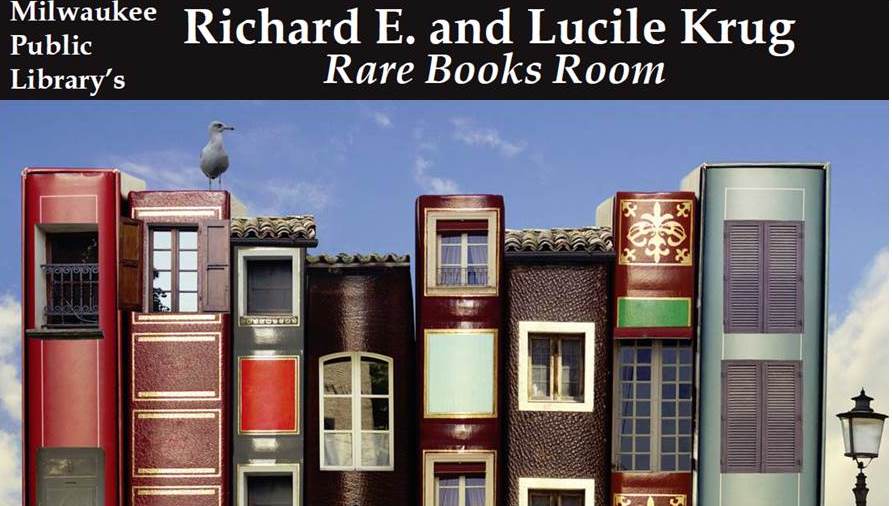 At this Richard E. and Lucile Krug Rare Books Room Open House, librarians reveal treasures of the Milwaukee Public Library that have never been featured before. At this behind-the-scenes look you'll see:
A set of lead printing plates for a book of music published in Milwaukee (and a copy of the printed book itself)
A Limited Editions Club 1934 printing of Chaucer's The Canterbury Tales with illustrations
The book Gallery of the American Automobile: 100 original colorplates illustrating the development of the automobile
A gorgeous set of poster prints published Paris from 1896-1900 | Original illustrations by children's author Ellen Raskin
Selections from the Rubaiyat of Omar Khayyam collection | Old Bibles and dictionaries
College football guides from 1902-1910 | 19th century Milwaukee maps | Facsimiles of Russian Revolution posters
Rare Books Room Open House
Saturday, July 26th 2- 4:00 p.m.
Central Library, 814 W. Wisconsin Ave.
Richard E. and Lucile Krug Rare Books Room, 2nd Floor
Part of the Richard E. and Lucile Krug Rare Books Room Educational Series
Upon reasonable notice, efforts will be made to accommodate the needs of individuals with disabilities. For additional information
or to request services contact the Library Director's Offi ce at (414) 286-3021, 286-2794 (FAX), 286-3062 (TTY), or mail to Central
Library, 814 W. Wisconsin Ave., Milwaukee, WI 53233 Attn: Accommodation Request. 2014