Print, Scan, & Fax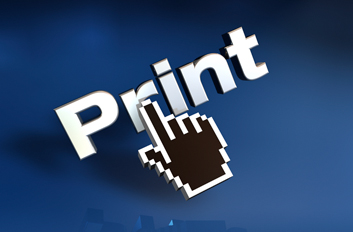 Milwaukee Public Library offers the following services at all branch locations:

Print - Wireless printing available from your home, business, mobile device, or within the library.
Scan - Scan photographs, IDs, individual pages, or bound books.
Fax - Using a credit card, debit card, or check card.
Print
Milwaukee Public Library is now using ePRINTit.

Cost
Black/White printing = $.15 per page for single-sided, $.30 per page for double-sided.
Color printing = $.50 per page for single-sided, $1.00 per page for double-sided.
Payment can be made with cash, coins or credit/debit cards at the library print kiosk. All credit card transactions subject to convenience fees.
Steps for wireless printing via web portal [PDF Instructions]
Option 1: Visit the Milwaukee Public Library ePRINTit portal.
1. Drag and Drop your file or click on Select File
2. Choose your printing options.
3. Review your estimated job cost. As you add documents and change the printing option your estimated job cost will be updated.
Important Note: When paying with a credit card your individual print job may not exceed $5. An additional processing fee for credit card payment applies.
4. Enter in your barcode number or a username to retrieve your job at your local library. Enter in your email address to have a confirmation email that includes your username sent to you.
5. Click Submit and pick up your print jobs at any Milwaukee Public Library location.
Option 2: Download the ePRINTit app to your device.
1. Using your devices App store search for ePRINTit and download the App entitled Public Print Locations.
2. Enter in your email address to create an account.
3. Choose your document type or document source,
4. Find your file.
5. Choose your provider. Select TBS: Today's Business Solutions – Public Library printing.
6. Find your library.
7. Choose your job settings
8. Enter in your library card number or preferred username.
9. Confirm your printing location and select Print.
10. You will receive an email confirmation. Go to your select MPL location to pick up your print jobs.
Option 3: Email a file from a mobile device.
Send the file that you would like to print as an attachment to:
tbs-mpl-bw@eprintitservice.com (for Black/White)
and
tbs-mpl-color@eprintitservice.com (for Color)

To pick up your documents at a library print kiosk type in the first part of your email address:

Your email address: John.Smith@example.com

Your pick-up username: John.Smith

Your file(s) will remain active for 24 hours after which time they will auto-delete. Ask a staff member for assistance if needed.
---
Scan
Scan items in black-and-white or color and save them to the following formats:
PDF
Microsoft Word
JPEG files
Scan up to 40 pages per minute and send them to your flash drive, Google documents folder, or email address. There is no charge for this service.
---
Fax
This service is credit card only and accepts Visa, MasterCard, American Express and Discover.
| | | |
| --- | --- | --- |
| | First Page | Additional Pages |
| Inside the US | $1.75 | $1.00 |
| International | $3.95 | $3.45 |
Simply pick up the receiver and follow the voice prompts to send your outgoing fax. Incoming faxes are not permitted.
International calling and bilingual assistance (English/Spanish) are available.
Users can check the status of a fax or resend a fax by visiting: faxscan24.com