Tutoring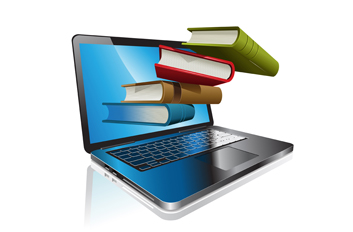 I need a Tutor
Milwaukee Public Library offers Drop-In Tutoring for adult learners. Tutors are available to help with literacy skills, such as reading, writing, math and studying for tests, including the GED. Tutoring is free and no appointment is needed-it is on a first come basis. This service is available at the Central Library and select MPL branches. Locations, days and times vary.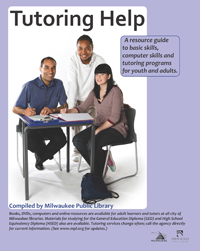 ---
I'd like to be a Tutor at MPL

Become a tutor!
If you would like to support adult learners looking to improve basic literacy and life skills, we encourage you to apply. No teaching experience required! The MPL Tutoring FAQ is below this section.
To become an MPL tutor, you can follow these four easy steps:
1. Complete an online or paper application here.
2. Complete this at-home training video (2-3 hours).
3. Once the application and training video are completed, please email the Tutor Coordinator at LibraryTutors@milwaukee.gov to confirm these steps are complete and to receive more information regarding becoming a tutor at MPL!
4. Come to an in-person orientation at the Central Library (1-2 hours, held bi-monthly). Times and dates will be emailed once the volunteer application and training video are complete.
What to Expect as an MPL Tutor
MPL's Tutoring Program is a Drop-In Program, meaning it is first come, first served. There are no appointments and tutors are not matched with students. There is no MPL Tutoring Curriculum, and tutors help students with whatever their needs are that day. There are times when tutoring can be very slow (no students at all) and times when you may have more than one student at a time. This is discussed more at the in-person orientation.
For more information, please read the Adult Tutor Volunteer Description.
---
Additional Resources:
Brainfuse is a

n online chat where you communicate with a tutor through typed messages. Seven days a week from 2 p.m. to 11 p.m., live tutors can assist you Help is available for all grades, from 1st grade to college-level coursework. Subjects range from basic reading and math to chemistry and calculus. Tutoring is available in English and Spanish. This service is available to City of Milwaukee residents with a valid library card. Brainfuse is generously sponsored by The Elizabeth J. Tellier Foundation.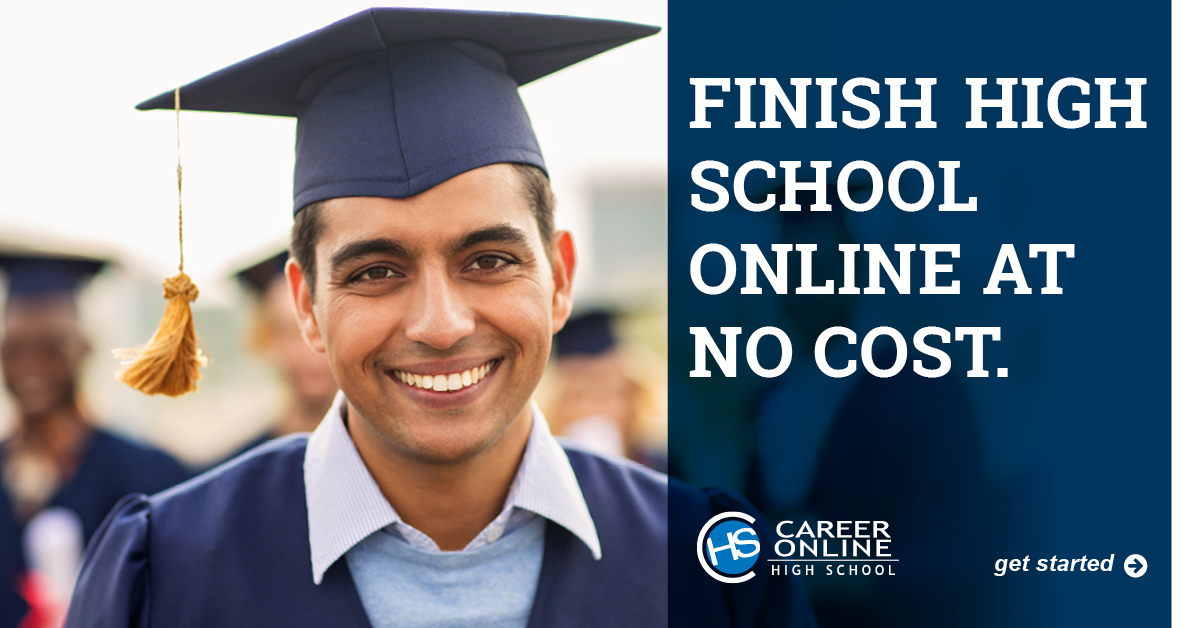 Career Online High School
Now's the Time to Get Your High School Diploma!
Go to school when it suits you—24 hours a day, 7 days a week—and get your diploma before you know it. Milwaukee Public Library is offering Career Online High School free to qualified residents. Learn more and find out how you can qualify for a scholarship!
---
A new GED Test and Comprehensive GED Program was launched January 2, 2014.
For assistance, please contact one of the GED testing sites listed below:
Visit the official GED testing site at www.MyGed.com. Please see your librarian for additional GED resources.
---
Upcoming Tutoring Events
February 25, 2019
February 26, 2019
February 27, 2019
February 28, 2019
March 2, 2019
March 4, 2019
March 5, 2019
March 6, 2019
March 7, 2019
March 9, 2019
March 11, 2019
March 12, 2019
March 13, 2019
March 14, 2019
March 16, 2019
March 18, 2019
March 19, 2019
March 20, 2019
March 21, 2019
March 23, 2019
March 25, 2019
March 26, 2019
March 27, 2019
March 28, 2019
March 30, 2019