About MPL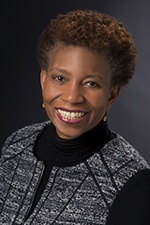 To our Community:
What brings you to your neighborhood library? Books? Programs? Technology? Join this informal conversation to let us know why your library is important to you and what role it plays in your neighborhood. See when the next Communication Conversation is scheduled in your neighborhood.
These gatherings are for you to have an opportunity to tell me directly what is most important to you as it relates to how you use the library now and how you want to be able to use the library going forward.
The input and feedback we collect from you and your fellow residents all over the city over the next few months will give us a much clearer picture of what the most valued library services look like for this community.
It will inform our decision-making as we prepare our 2024 budget request and will help us deliver a library service plan for Mayor Johnson's review and ultimate inclusion within his next proposed budget.
That service plan will be made public in mid-September and at that time you and the Common Council will have an opportunity to respond to it and offer additional feedback.
Make plans to join us - we want to hear from you!
Signing up for MPL's monthly newsletter will keep you informed of programs for all ages. Don't forget about all the services available from your Milwaukee Public Library as well:
Our Mission Statement promises that we will help people read, learn, and connect. Even in the midst of this uncertainty, that is a promise we intend to keep.
Vision
MPL is an anchor institution that helps build healthy families and vibrant neighborhoods – the foundation of a strong Milwaukee.
Mission
Inspiration starts here – we help people read, learn, and connect.