About MPL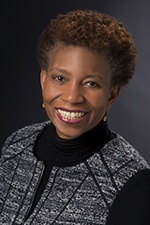 To our Community:
We are pleased to serve you as our community continues to navigate the pandemic. For information on current services, please visit our Stay Connected page.
We are taking great care to minimize risk and ensure that patron and staff safety remains top of mind. Please know we are available to help you and to make sure you have access to the many resources available through mpl.org
Our COVID-19 INFO page includes links to library FAQs as well as information on health, jobs, basic needs, and even ways to combat cabin fever.
The Milwaukee Public Library has a strong tradition of rising to meet the changing needs of our community. We continue to look for ways to serve you amid the changing landscape of the pandemic.
Our Mission Statement promises that we will help people read, learn, and connect. Even in the midst of this uncertainty, that is a promise we intend to keep.
Vision
MPL is an anchor institution that helps build healthy families and vibrant neighborhoods – the foundation of a strong Milwaukee.
Mission
Inspiration starts here – we help people read, learn, and connect.