Historic Slide Collections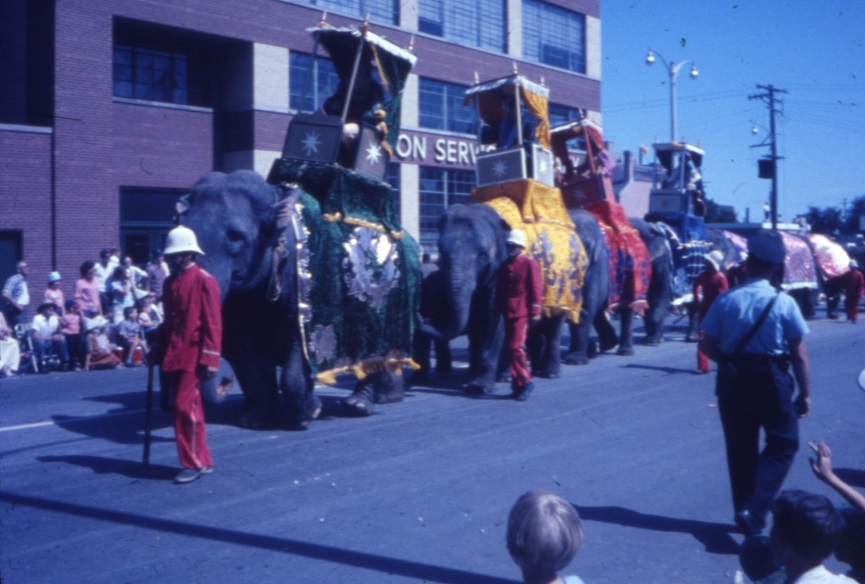 Historic Slide Collections
Attention: Under Milwaukee Public Library's limited service model, in-person research with this collection is currently unavailable. We hope to be available by appointment only soon. Please check back for updates.
These historic slide images may be viewed by appointment in the Archives Reading Room at Central Library. Please consult the finding aid or index for the collection, where available, to make as specific a request as possible.
Appointment requests may be initiated by contacting reference staff in the Frank P. Zeidler Humanities Room at 414-286-3061.
Return to main Historic Photo Archives page.
Circus World Parade Collection, 1963 (MHPC-49)
finding aid
The collection contains 68 Anscochrome slides illustrating the 1963 Circus
World Parade held in downtown Milwaukee. The slides contain images of the various circus bandwagons, exotic animals, and circus performers.
Ernest O. Norquist Collection, circa 1951-1952 (MHPC-48)
finding aid
Kodachrome slides related to Reverend Ernest O. Norquist and his family
while on vacation and with friends and family at home.
Jones Island Treatment Plant Slides, circa 1930 (MHPC-42)
finding aid
These are 73 glass lantern slides from the Sewerage Commission of the City of Milwaukee, depicting the Jones Island Wastewater Treatment Plant, circa late 1920's or early 1930's, with views inside and out.
Thomas Manz Slide Collection, 1925-1972 (MHPC-45)
finding aid
The collection contains 459 black and white and color slides mainly depicting streetcars and trains, mostly the Chicago & Northwestern Railway (C&NW) and The Milwaukee Electric Railway & Light Company (TMER&L). Also included in the collection are a small number of slides of the Milwaukee Harbor, the General Mitchell International Airport, and images of the Milwaukee lakefront.