Museum at MPL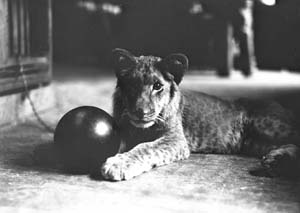 The Lion at the Library
Fox6Now Story: Meet Simba | 88Nine Radio Milwaukee: Lion on the Roof
In 1928 the Milwaukee Public Museum undertook the Cudahy-Massee Expedition to Africa to gather specimens for the museum's collection. While there they adopted an orphan lion cub, named him Simba and brought him back to Milwaukee when the expedition ended in 1929. Simba lived on the Library-Museum building's roof for a time until he broke a tooth and was transferred to the Washington Park Zoo. This footage shows him as a young cub in Africa with Samuel Barrett, director of the Museum and also on the roof of the Library-Museum building playing with travel lecturer and safari leader Carveth Wells. Simba is now part of the Savanna Bush African diorama on the Museum's third floor, east wing.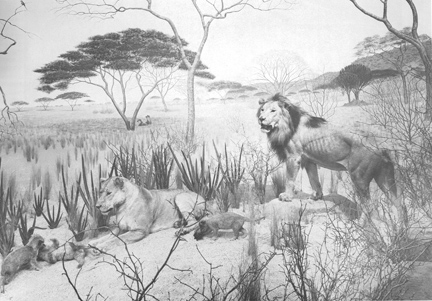 Check out Samson & Sambo, Simba & Timba: Behind the Dioramas (2007) for more information about Simba and other famous Museum animals or, Timba, Simba & Sambo (1982) .
Video courtesy of Milwaukee Public Museum.