Explore Milwaukee Historic Photos @ MPL!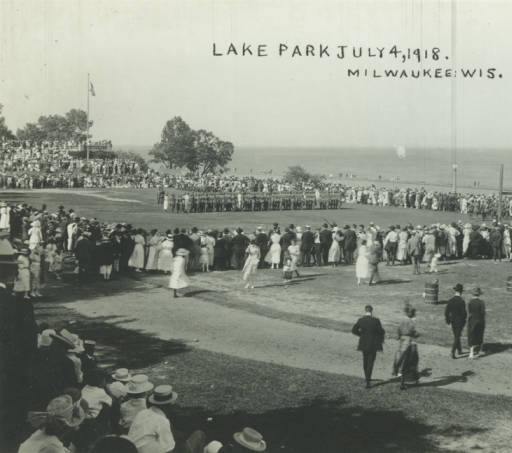 Did you know that the Humanities Room at Central Library is home to thousands of historic photographs of Milwaukee in the Historic Photo Collection? The image above is just one example. It captures a moment from the 4th of July celebrations at Lake Park in 1918. Members of the Ladies Home Defense group can be seen marching in the center of the field.
A selection of these photographs, including the one above, have been digitized and are available online to browse or search in the Milwaukee Historic Photos digital collection, one of MPL's many Digital Image Collections.
To explore further in the Historic Photo Collection, take a look at the general subject headings listed in the Historic Photo Collection Index online, and then visit into the Humanities Room during its open hours to browse the more detailed volumes of the Historic Photo Index in print and request photographs for in-person viewing!