Books for your Classroom
Book Bundle Lesson Plans and Reading Tips
Make reading together in your classroom as simple as 1-2-3 with these activity ideas for any book and reading tips. We've also highlighted simple book-based lesson plans featuring 15 popular titles for ages 5-12!
Find out how to check out these books and more by visiting the library's Stay Connected page.
Fun and Easy Activities for Any Book | Read-aloud Quick Tips
Actual Size by Steve Jenkins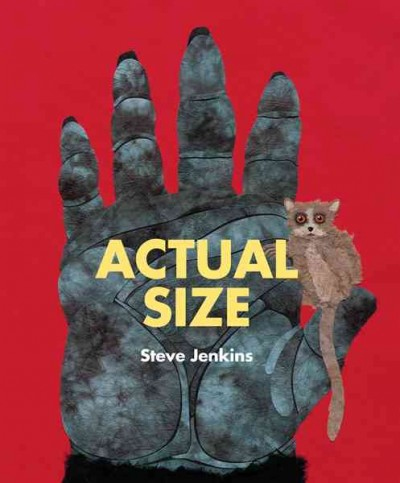 Explore the size and weight of various animals and parts of animals including actual size representations with collage style illustrations. Grades K5-6th
---
Elephant & Piggie series by Mo Willems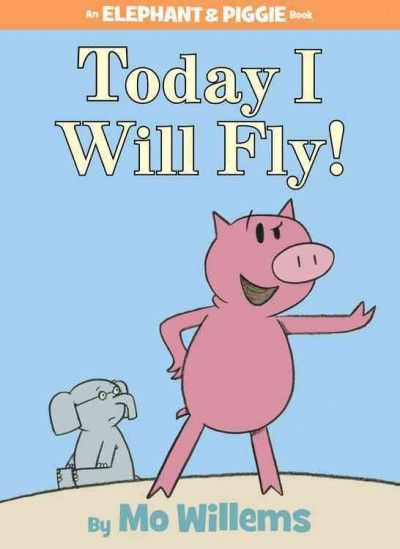 Best friends Elephant and Piggie may have opposite personalities, but together they know how to have fun and early readers will too as they follow this duo. Grades K5-3rd
*Make Your Own Elephant & Piggie Stories 1-3 provided via Pinterest.
---
EllRay Jakes series by Sally Warner; illustrated by Brian Biggs or Jamie Harper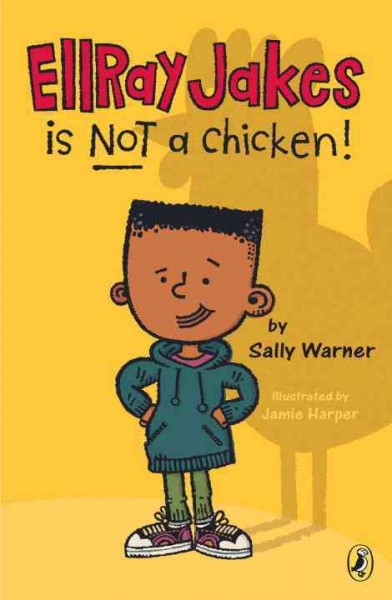 Join EllRay Jakes as he navigates school, friendship, family and more! Grades 2nd-5th
---
Fly Guy series by Ted Arnold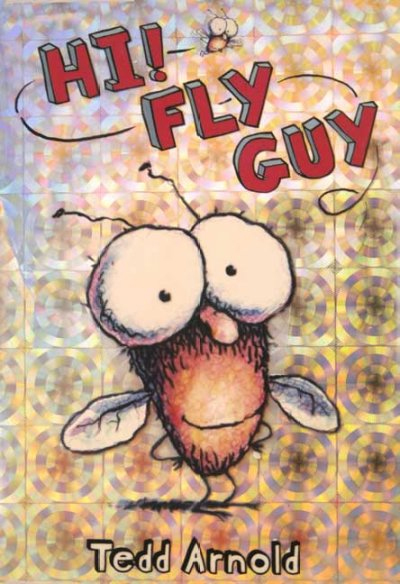 In this beginning reader series, Fly Guy and Buzz have adventures and often avoid disaster with comical flair. Grades K5-3rd
---
Last Stop on Market Street by Matt de la Peña; illustrated by Christian Robinson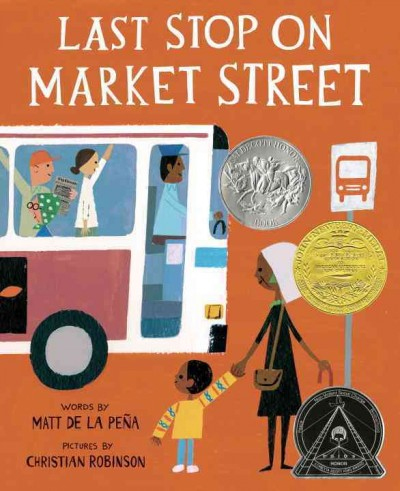 A young boy, CJ, rides the bus across town with his grandmother and learns to appreciate the beauty in everyday things. Grades K5-5th
---
Look Both Ways: A Story Told in Ten Blocks by Jason Reynolds
What happens on the walk home from school? And why did no one notice the school bus falling from the sky? Jason Reynolds weaves ten short stories together into a funny, moving portrait of a neighborhood and the resilient young people who call it home. Grades 5th-6th
---
Meet Yasmin by Saadia Faruqi; illustrated by Hatem Ally

Yasmin is a Pakistani-American second grader with a big imagination that she uses to solve everyday problems in fun and unique ways. Grades K5-3rd
---
Mercy Watson by Kate DiCamillo; illustrated by Chris Van Dusen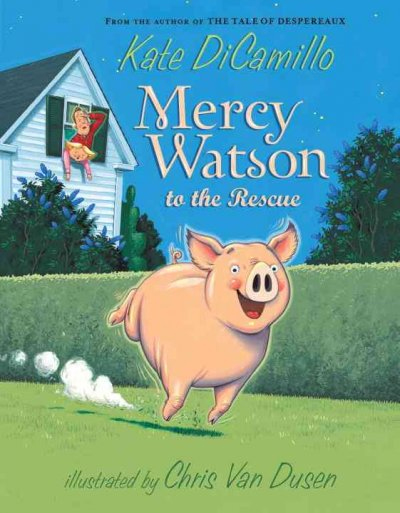 Mercy Watson is a pig who has a snout for hot buttered toast and trouble, making for hilarious tales for emergent readers. Grades K5-3rd
---
Moth: An Evolution Story by Isabel Thomas; illustrated by Daniel Egneus

Discover the true story of how the one animal adapted over time in order to survive in a changing environment. Grades 1st-5th
---
PICKLE: The (Formerly) Anonymous Prank Club of Fountain Point Middle School by Kim Baker; illustrated by Tim Probert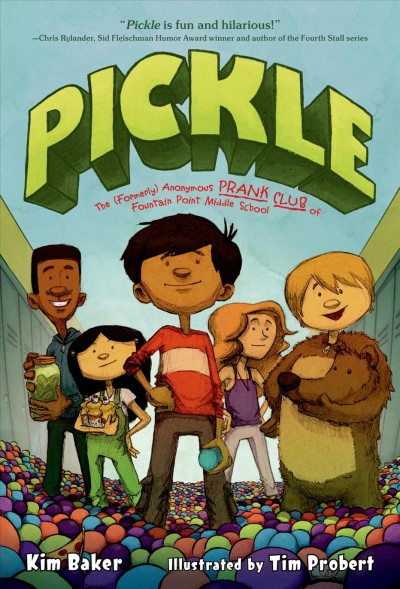 Using a bogus name, the League of Picklemakers, sixth-grader Ben and three recruits start a prank-pulling club and receive funding from their middle school's PTA. Grades 3rd-6th
---
The Dunderheads by Paul Fleischman; illustrated by David Roberts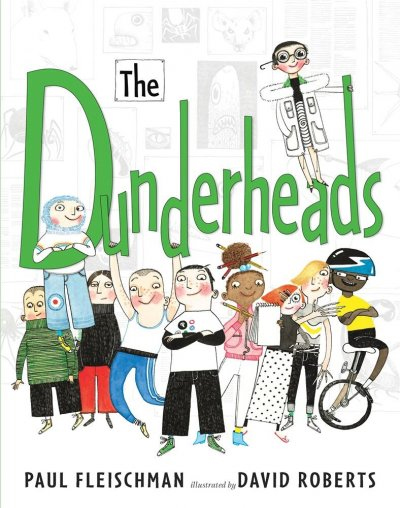 When their cruel teacher, Miss Breakbone, confiscates Junkyard's crucial find, Wheels, Pencil, Spider, and the rest of the Dunderheads plot to teach her a lesson. Grades 2nd-6th
---
The Last Last-Day of Summer by Lamar Giles; illustrated by Dapo Adeola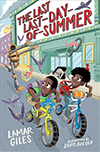 Meet Otto and Sheed Alston, a legendary pair of cousins known far and wide for their epic adventures. It's the last day of summer and when time suddenly freezes, it's up to them to save their town. Grades 3rd-6th
---
The True Story of the 3 Little Pigs by A. Wolf ; as told to Jon Scieszka; illustrated by Lane Smith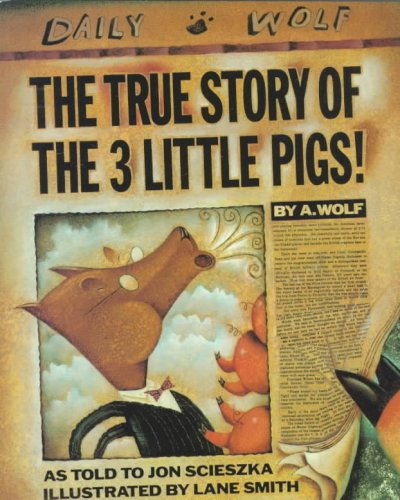 The wolf gives his own outlandish version of what really happened when he tangled with the three little pigs. Grades K5-6th
---
Weird But True (Series)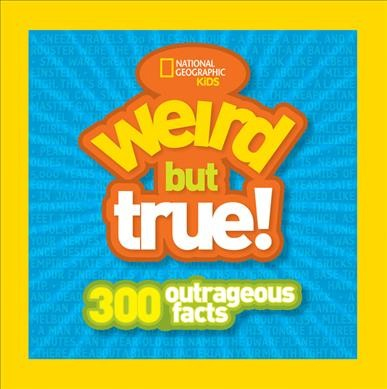 Learn 300 wacky, wild, mind-bending facts about everything on Earth and beyond. Grades 1st-6th
---
What Can You Do with a Paleta? / ¿Qué puedes hacer con una paleta? by Carmen Tafolla; illustrated by Magaly Morales

A young Mexican American girl celebrates the paleta, an icy fruit popsicle, and the many roles it plays in her lively barrio. Grades K5-5th