Staff View: The Romance Novel - An Abbreviated Evolution
If you would have asked me about my favorite romance novel as little as three or four years ago, I probably would have snorted, immediately having pictured a cheap, check-out aisle paperback with a bare-chested, lion-haired man hauling a buxom blonde against his chest on the cover and making liberal use of the word "loins." I would have told you I hadn't really read any.
This would have been a judgmental, though honest enough reaction. It also would have been largely mis-informed and factually inaccurate.
According to the original requirements of "Romance Fiction" as it evolved through the 18th and 19th centuries, Jane Austen's Pride and Prejudice is a romance novel, concerning itself as fiction had not previously done, with "the lives and struggles of female protagonists" (A Brief History of the Romance Novel for the New York Public Library by Amanda Pagan). These female narratives did one of the things fiction has always done best, they reflected the desires of their audience back to them by providing an avenue for inspiration and escapism in the face of otherwise stifling social conventions and limited options for love-marriages, education or personal achievement outside the home.
It would be untrue to say that even within the wide parameters provided by a genre classification that reads: Concerning the Lives and Struggles of Female Protagonists, recurring themes did not establish themselves. We all know the clichés and The Happily Ever After didn't spring up out of nowhere. Though the 20th century saw a shift towards romance through a historical fiction lens, the birth of the sub-genre of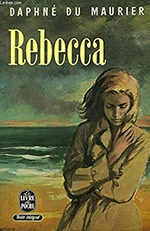 Gothic Romance (think Daphne Du Maurier's Rebecca), and the 1950s and '60s sent readers to increasingly exotic locations with career-driven women, leading up to the 1970s and the birth of – you guessed it – The Bodice Ripper, the framework for romance novels remained largely consistent. These characters were overwhelmingly white, heterosexual women who resisted social norms and overcame personal difficulties to find love and reach an ending bookended by happiness and security.
However, it is important to note that these admittedly narrow parameters were still a unignorable deviation from the previous literary conventions of The Cautionary Tale, in which "most interesting women in novels came to a bad end" (How the Romance Genre Found its Happily Ever After for The Washington Post by Angela Hunt). Literature is littered with tales of "fallen women" from Edith Wharton's Lily Bart in The House of Mirth to Elizabeth Gaskell's Mary Barton, the moral is clear: Stay the path.
Author Loretta Chase says of the 1970's first explicit romance writers, "I feel strongly that the women who were first writing, like Kathleen Woodiwiss and Rosemary Rogers, it was a tremendous breakthrough, what they did. The explicit sexuality in the books allowed women to express their own sexuality. And a heroine could have sex and not die at the end of the story." The birth of The Bodice Ripper with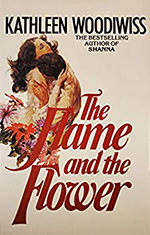 Kathleen Woodiwiss' 1972 publication of Flame and Flower was indeed a continued reflection of changing social conventions, hitting amidst the rise of the sexual revolution and the first mass market novel to feature sexually overt content.
Though these cultural changes were largely a win for women, they didn't come without pitfalls. Romance novels of this incarnation were often rife with problematic motifs – alpha males, rape and abuse as part of their "love story." The cover styles of the time often still lent themselves to the male gaze, despite their overwhelmingly female readership (setting the stage for change with 1980s Italian-American cover model, Fabio Lanzoni, and Harlequin books effort to boost sales through a notorious new style). And, of course, they featured an utter lack of diversity.
Despite 1980's demographics clocking millions of African American readers, prior to Black editor Vivan Stephen's break into an American line of romance novels, the stories themselves reflected only a fraction of their audience. "African American women have been reading romance forever. But there was very little — if anything — that looked like us. So I was basically just writing for me. With each book, I told an African American story and wove in the relevant history behind it. Lots of history that none of us were ever taught in school," states author Beverly Jenkins, writer of dozens of romance novels over the past three decades.
In subsequent years, the genre has grown to include an ever-increasing variety of perspectives from queer to color to differently-abled. Authors like Jasmine Guillory, Mia Sosa, Alexa Martin, Casey McQuiston and Morgan Rogers have set out to show that everyone gets a shot at happiness. In a recent conversation with First Draft Podcast, author Akwaeke Emezi explains the feeling they experienced reading Talia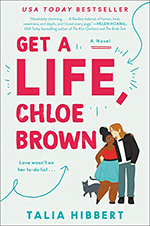 Hibbert's Get a Life Chloe Brown, which features a chronically-ill protagonist. "I hadn't realized how reading romance novels about people like me, dealing with chronic pain, all these ways in which we're marginalized. And seeing characters like that get the happily ever after, it does change, at least for me, my belief in a happily ever after, mostly because it opened up possibility."
But is it enough? Bookstore owners Leah and Bea Koch directed The State of Racial Diversity in Romance Publishing Report in 2016 to ascertain the demographics on authors of color – in 2016 that came in at a whopping 7.8 percent and managed to fall to 6.2 in 2017 (Here's Why We Need More Inclusivity in Romance Novels for Women.com by Kelly O'Brien). LGBTQ+ and content featuring protagonists with disabilities often struggles to find a home in conventional publishing.
Is it enough? The answer, of course, is no, it isn't. We all deserve to not only see ourselves reflected in our literature, inspiring us to love bigger, but also to empathize bigger with those who look different and love different. So, think of me as a convert, and maybe the next time you pick up a romance novel, remember that if fiction mirrors society, we can all help make positive change happen. So, borrow it (From MPL!), buy it (At your local book store!), vote for it (Goodreads, New York Times, National Book Review!), and maybe even write it (That one is all you).